Bernie Holland 1965-67 Photos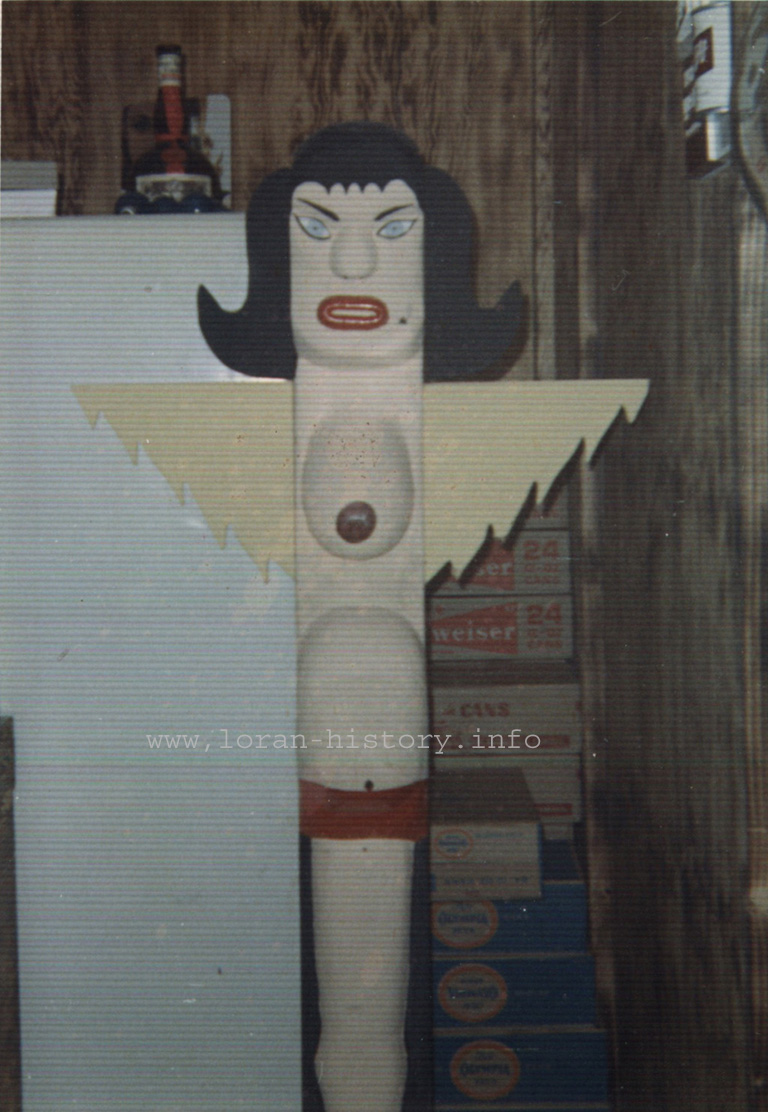 Station Girlfriend at the bar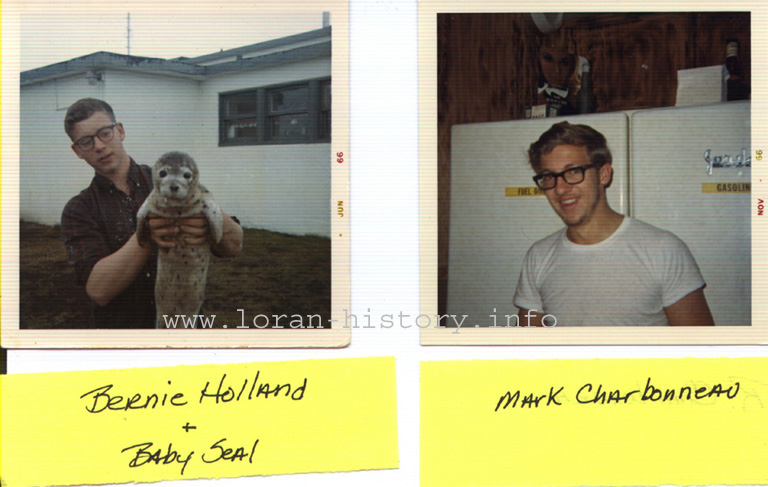 The baby seal that swam up to where we were fishing and it would not leave. We believed the
mother was killed by a pod of Orka's going through the pass that day as it showed up
on the beach where we were fishing and would not leave. The baby was put back in the
water and eventually disappeared.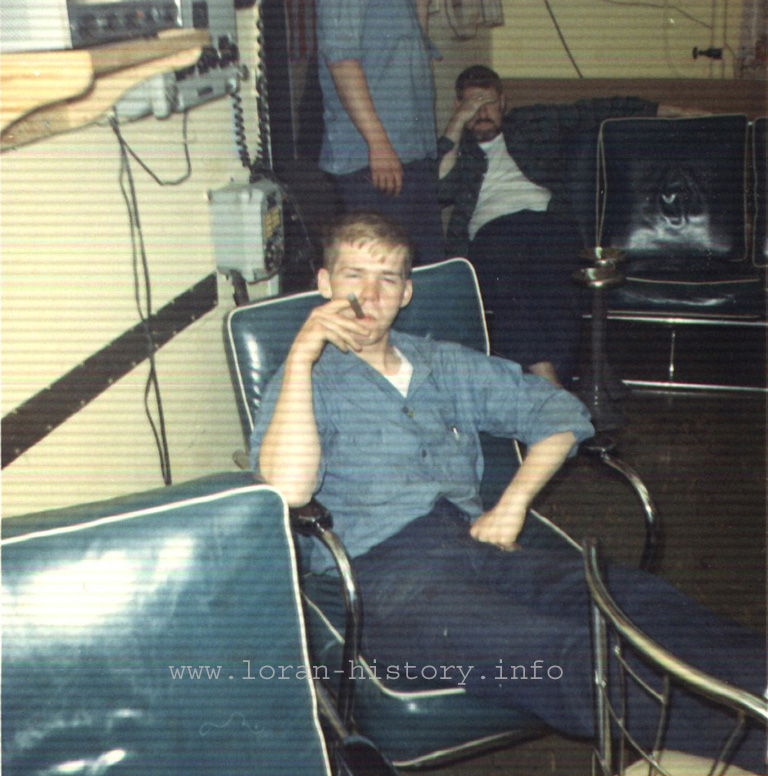 Dennis Nelson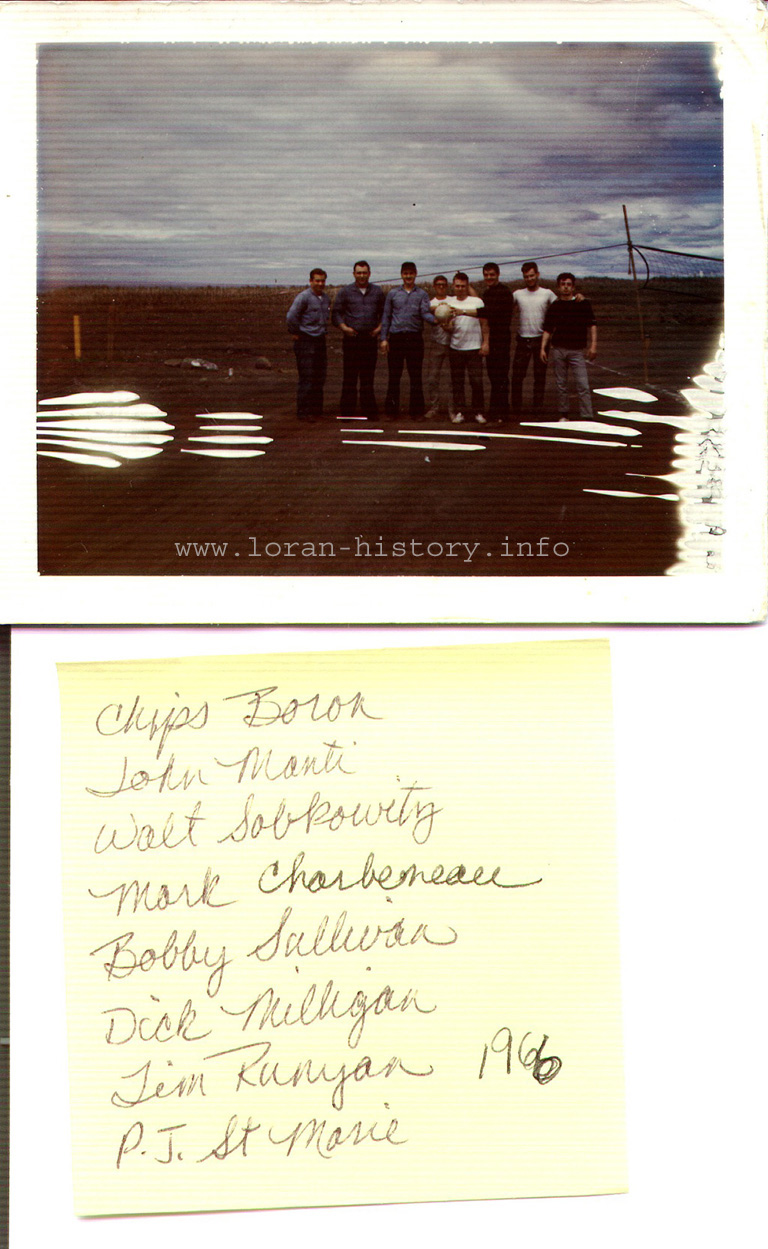 Some of the 1966 crew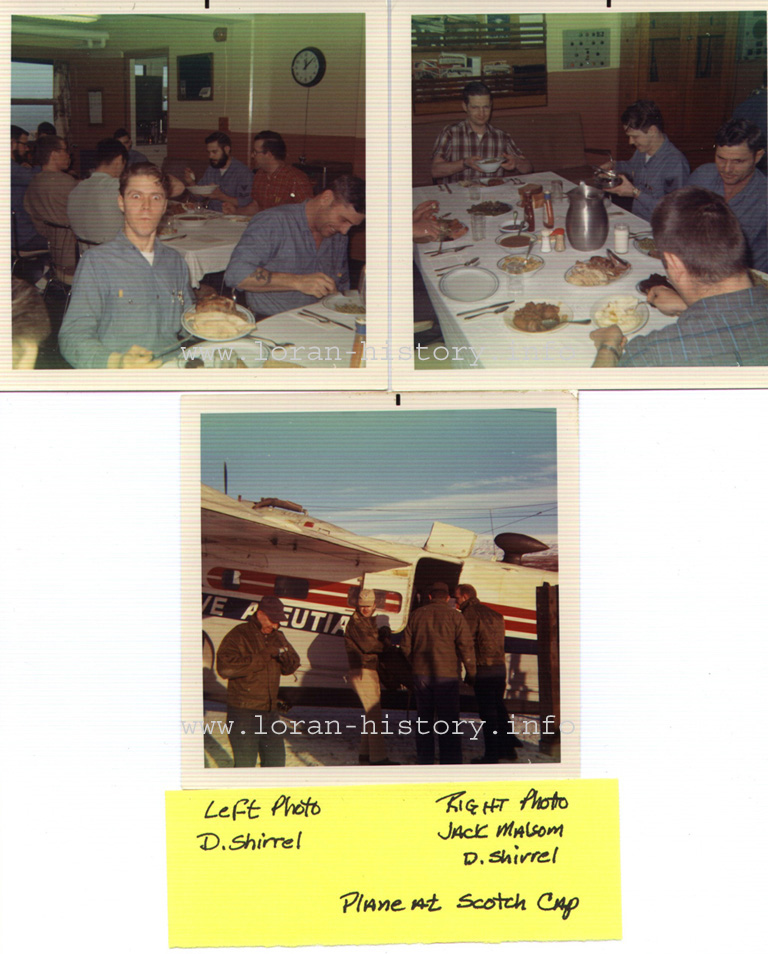 The photo is of Dennis Sherril who was the 1st class radioman who ran all our phone
patches and Ham station (KL7CGA)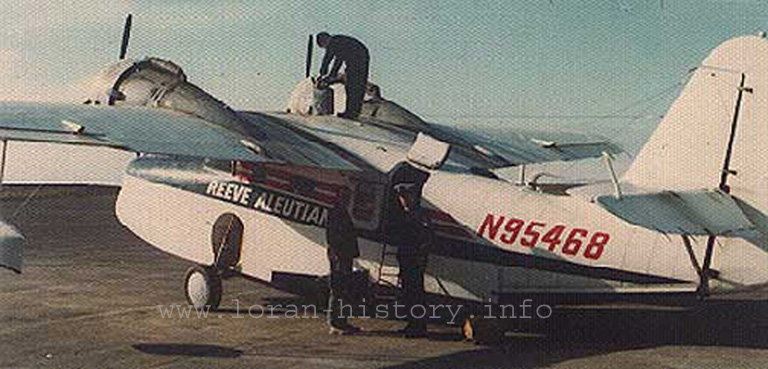 The photo is of Reeve Grummond Goose that a gentleman named "Swede Erickson" flew
usually into Scotch Cap and let me say that on several flights I was on in the co-pilots
chair when we moved supplies from Cape Sarichef to Scotch Cap were scary trips at
best between the wind, rain and snow. ;-) We loved it and would do a quick
"Paper, Scissors, Rock" to see who got to sit up front!
Photo by Bruce Gray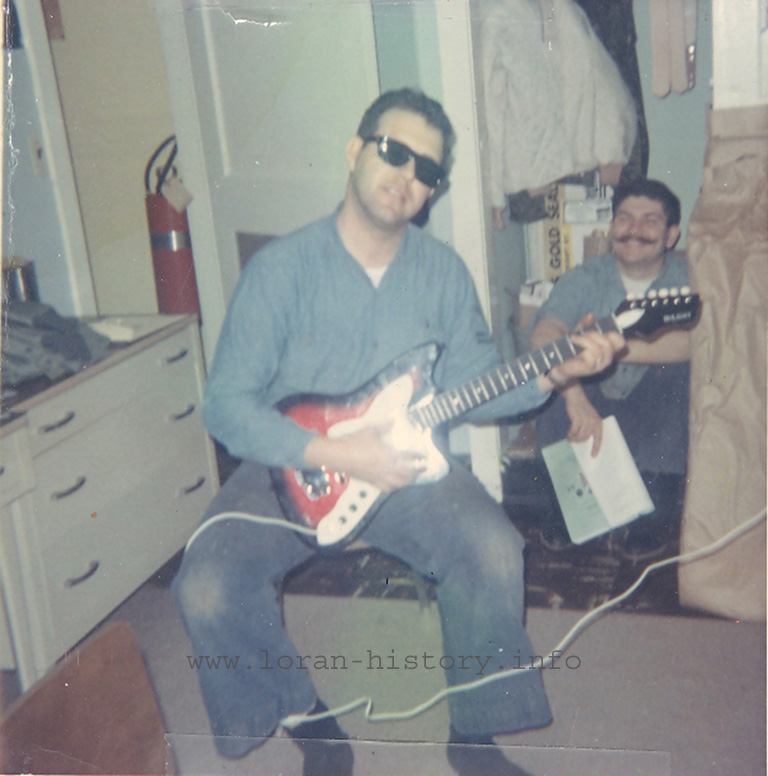 Recreation - Ray Hale c./1967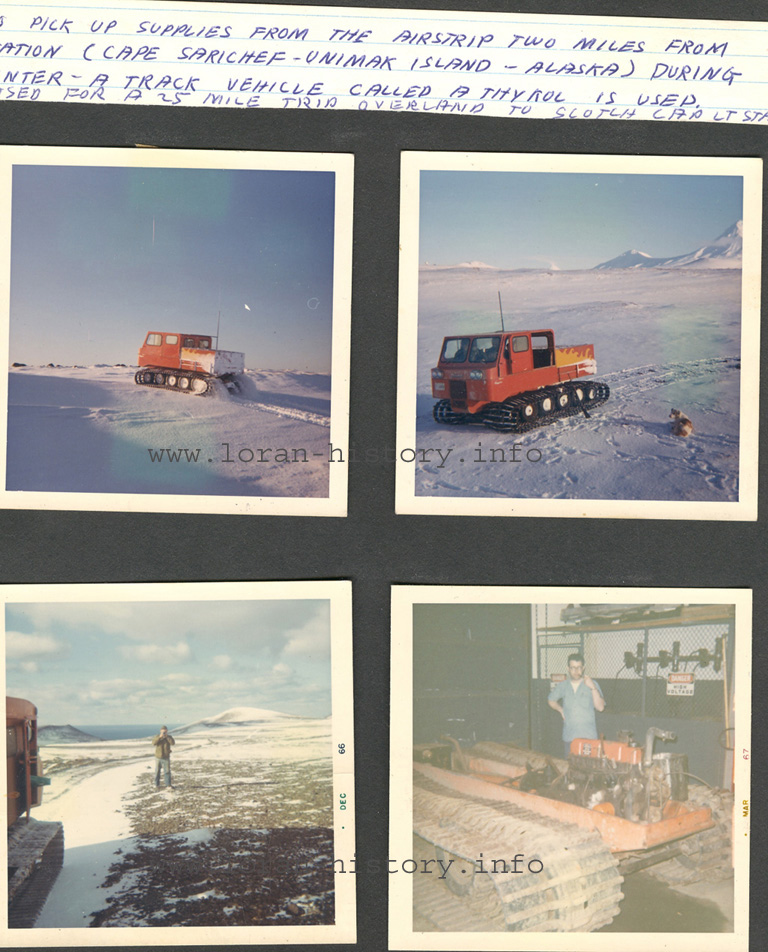 Station vehicles c./1967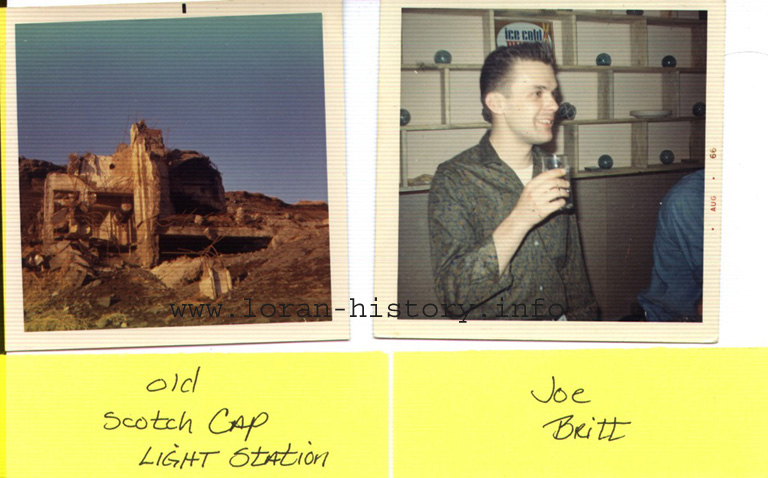 Old Scotch Cap Light Station c./1967
Joe Britt c./1967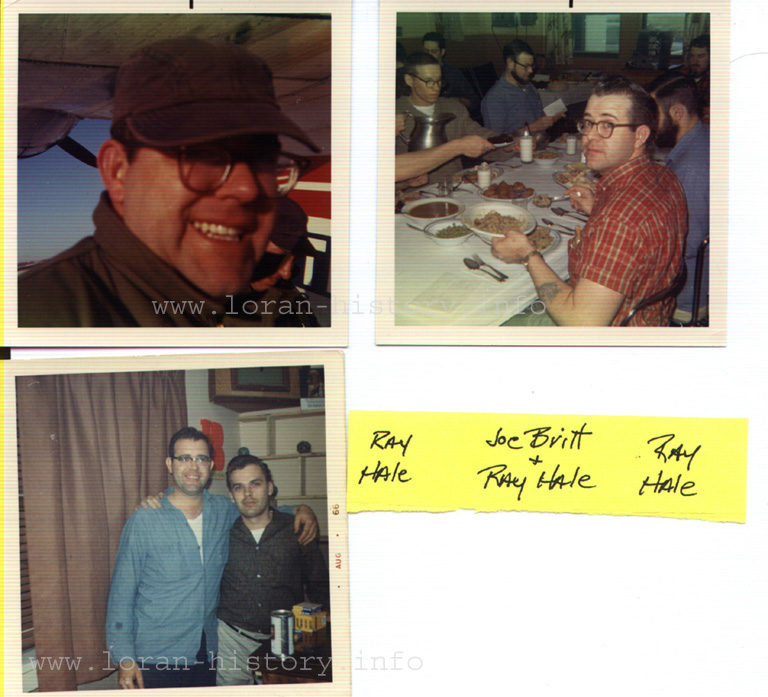 L to R: Ray Hale, Ray Hale, Joe Britt & Ray Hale c./1967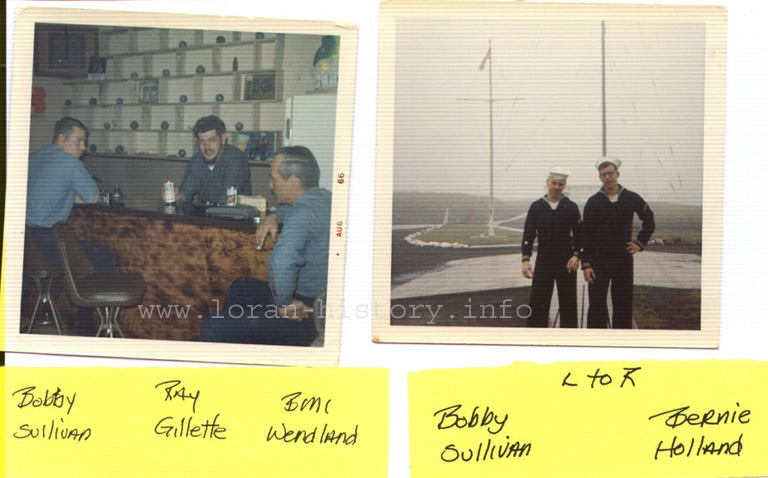 On Left: Bobby Sullivan, Ray Gillette, BM1 Wendland
On Right: Bobby Sullivan, Bernie Holland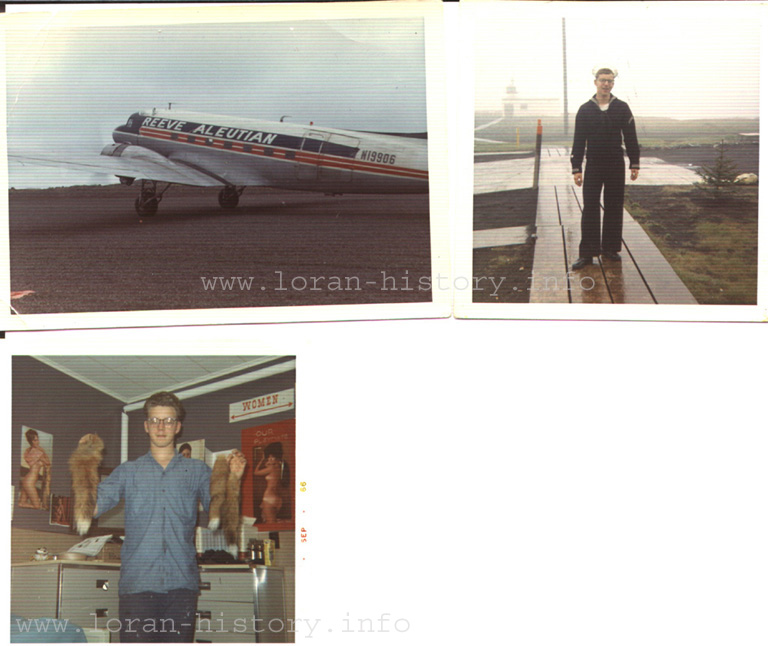 And the man who has provided most of the memoirs.
Thanks Bernie!
Return to LTS Cape Sarichef web page