Jim Fort 1988-89 photo collection
Meet some of the crew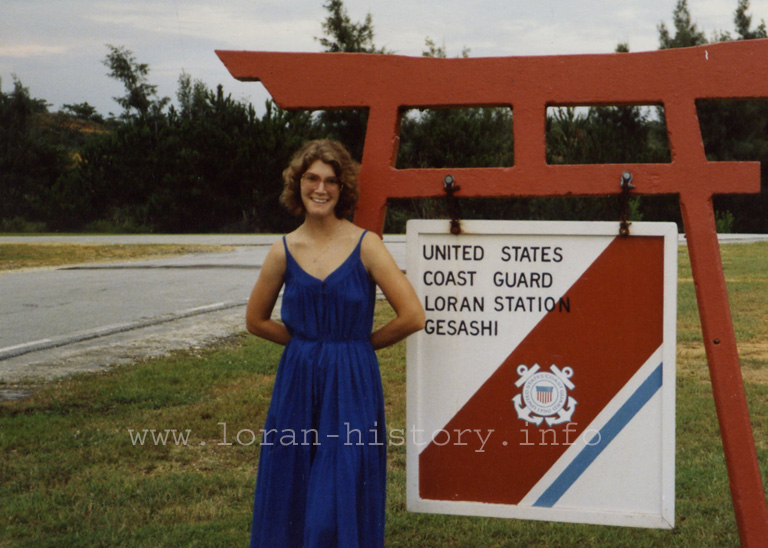 SN Stephanie Roach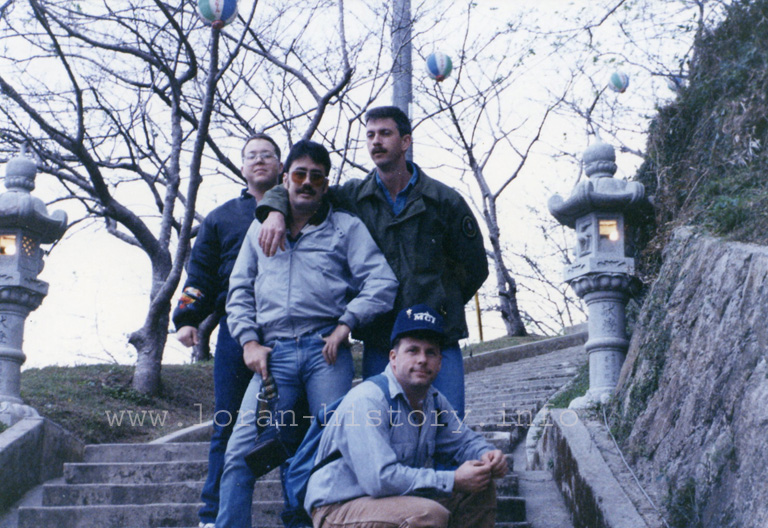 A hiking trip to a waterfall
FN ? - Dan Monahan - Mark Blanchard - Jim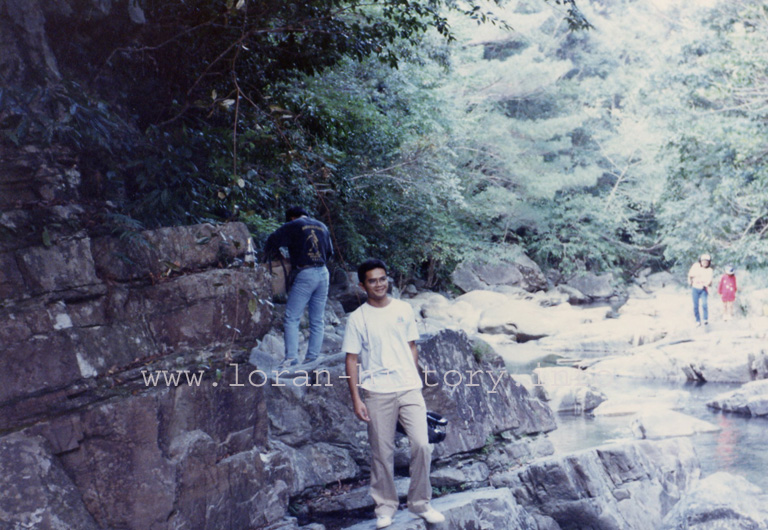 LTJG Nguyen (CO 1988 - 1989) on the hike to the waterfall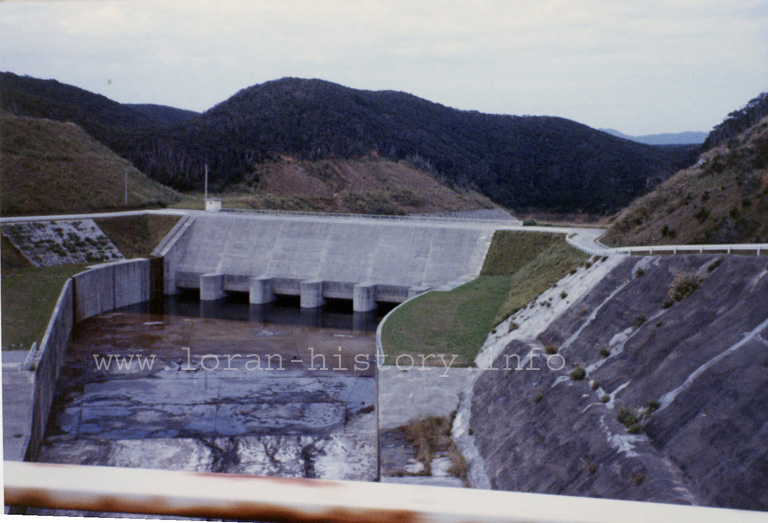 Mark Blanchard - Dan Monahan - ? - Jim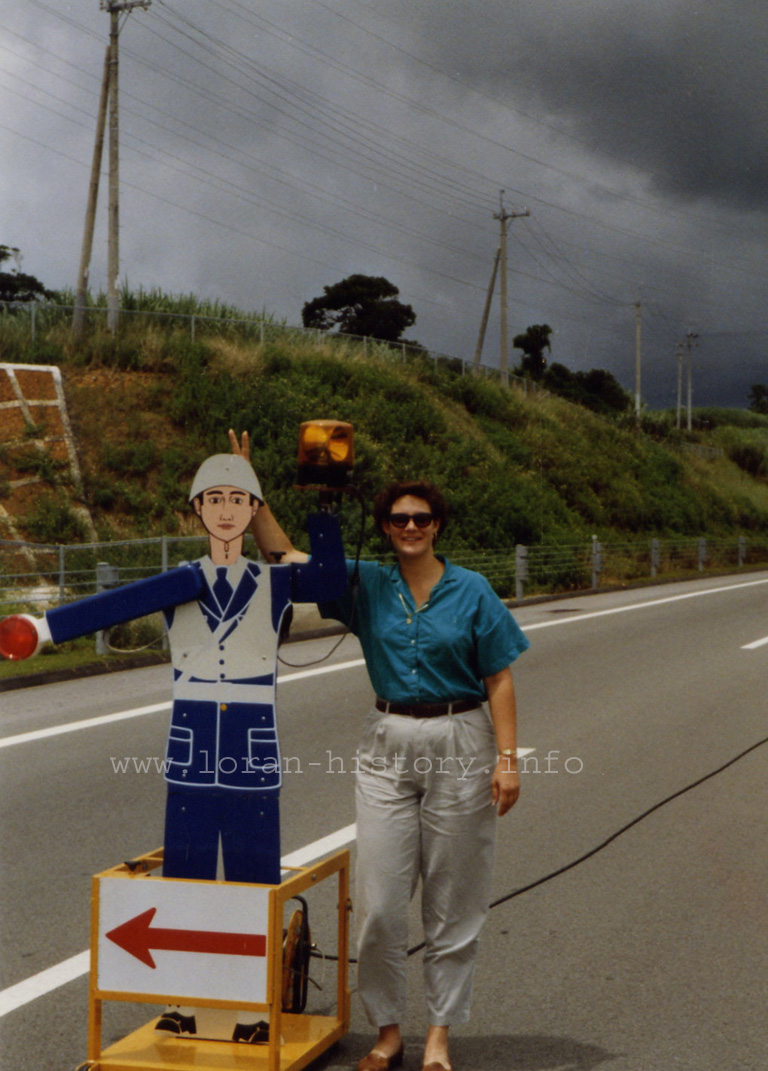 LTJG Archbold (CO 1989 - 1990)
being funny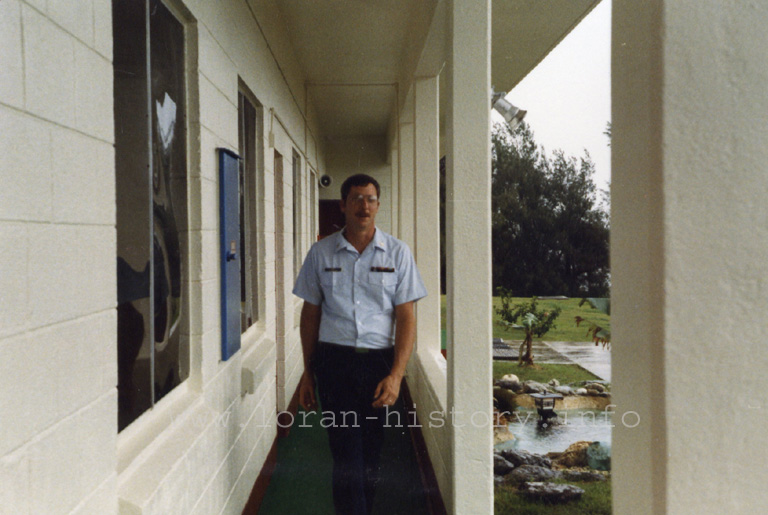 ETC Fort coming out of the the Chief's Quarters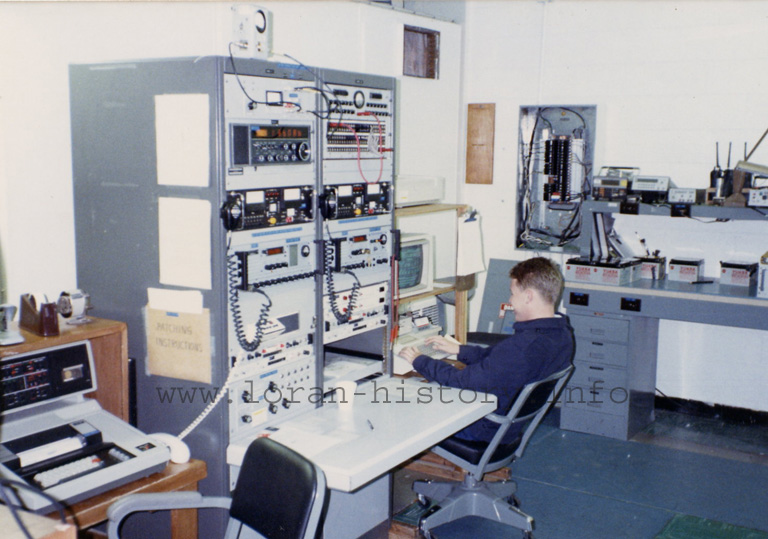 ? on watch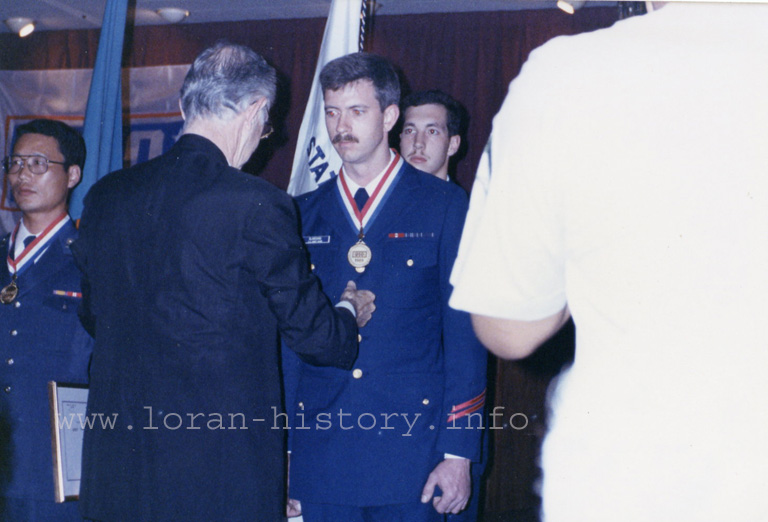 ET2 Mark Blanchard receiving an award from the local community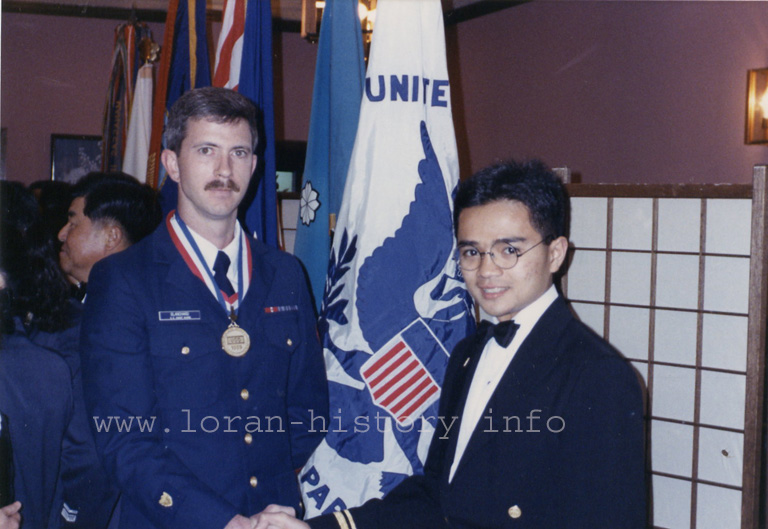 ET2 Mark Blanchard and LTJG Nguyen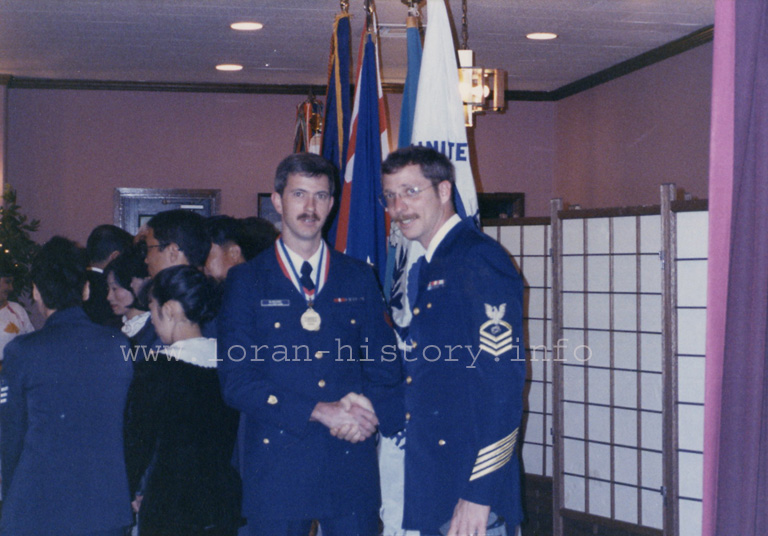 ET2 Mark Blanchard and ETC Jim Fort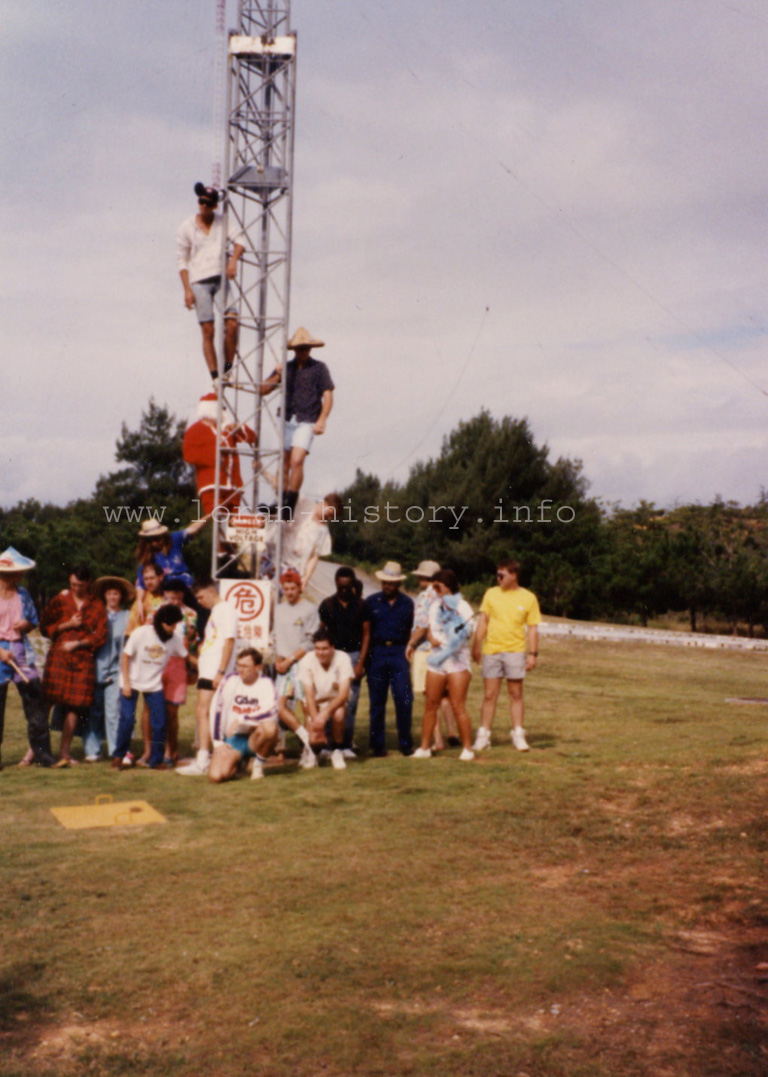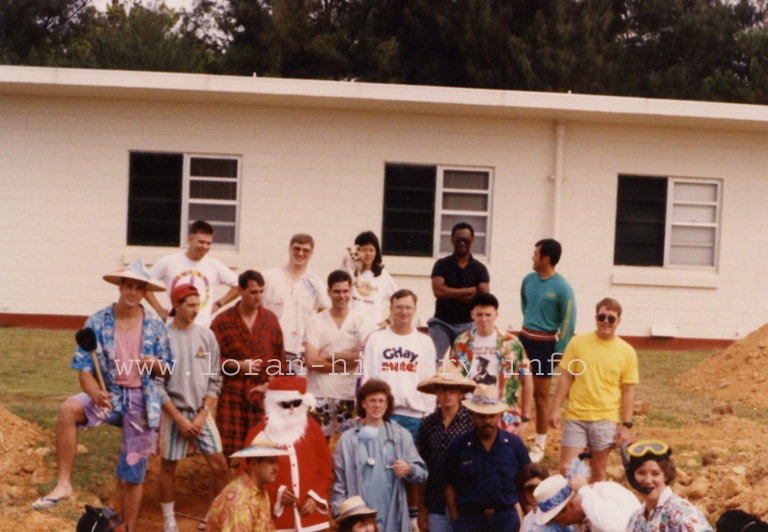 LTJG Archbold bottom right
The station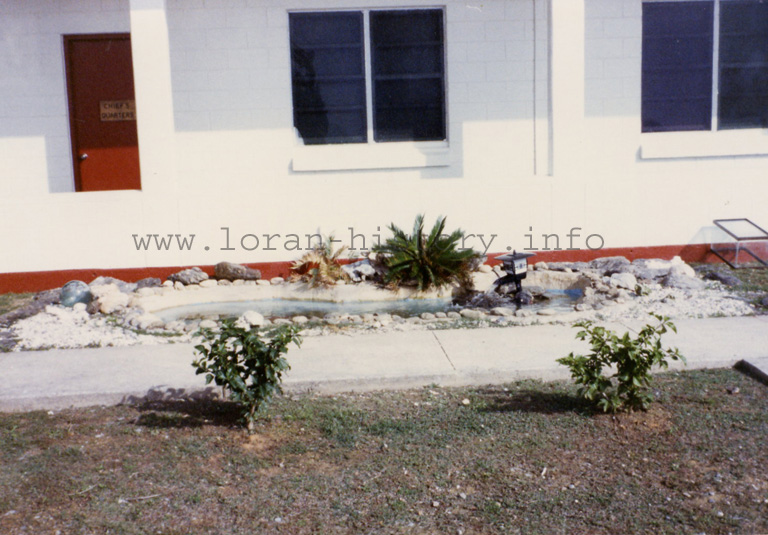 The Koi pond in front of the Chief's quarters.
This was the first construction job of LTJG Archbold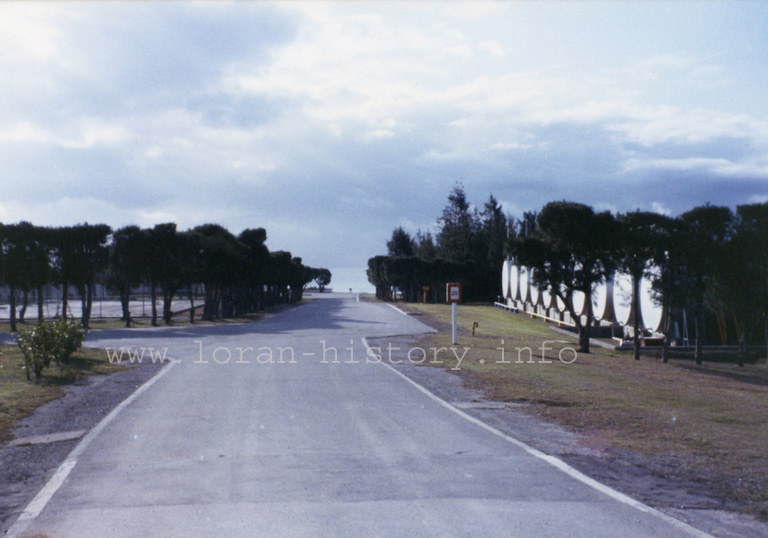 Looking down the station road towards the fuel tanks and tennis court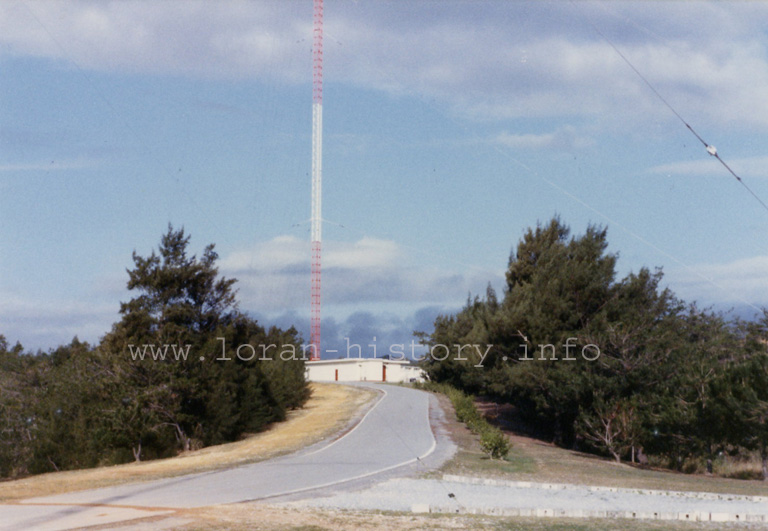 The Tower Climb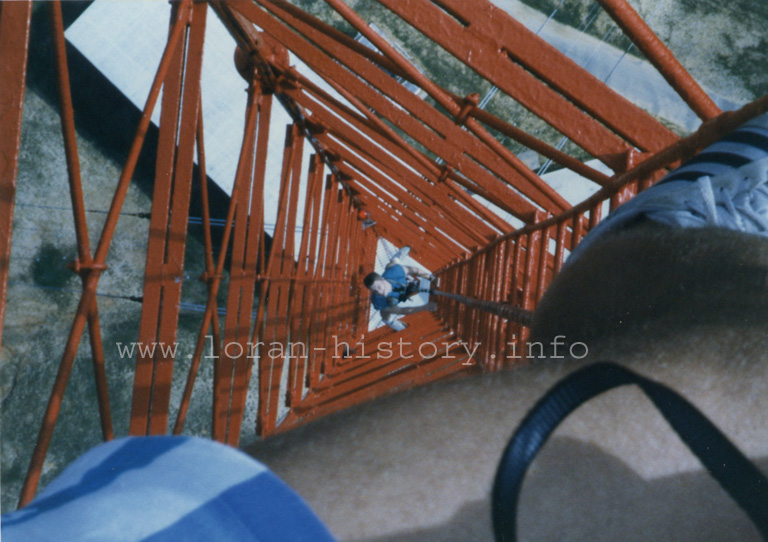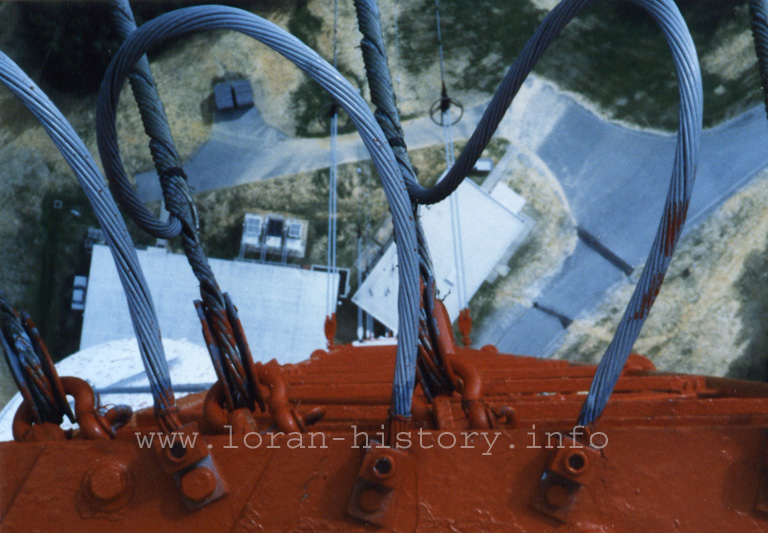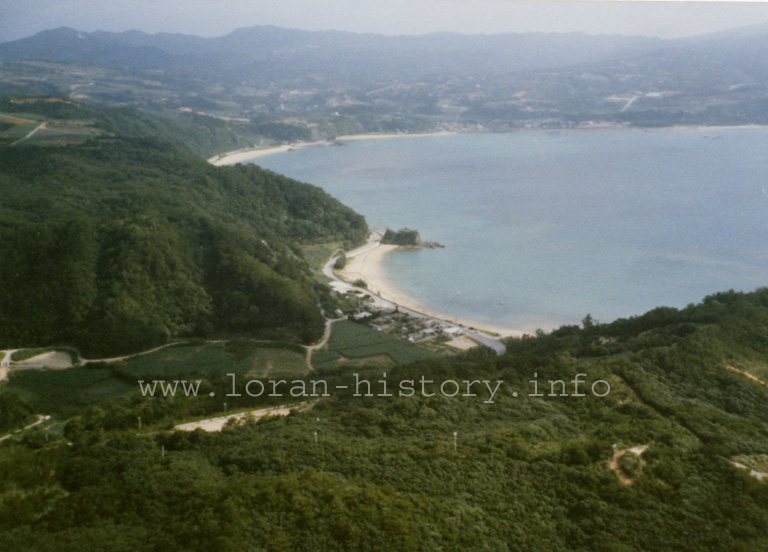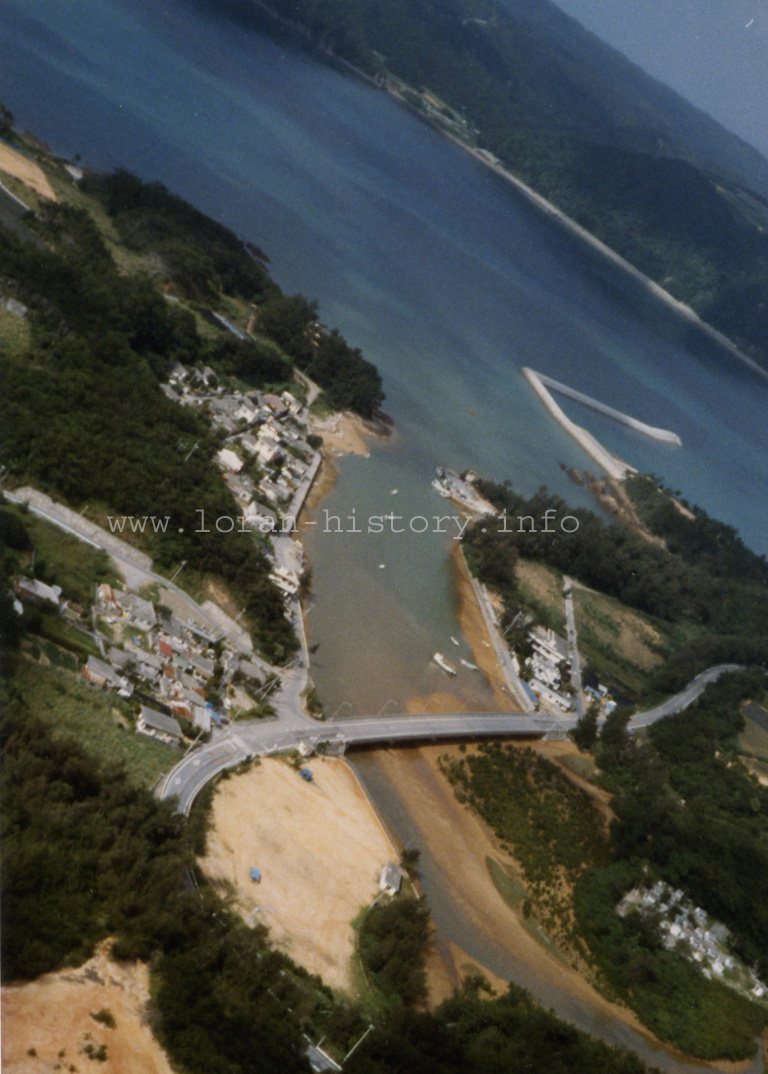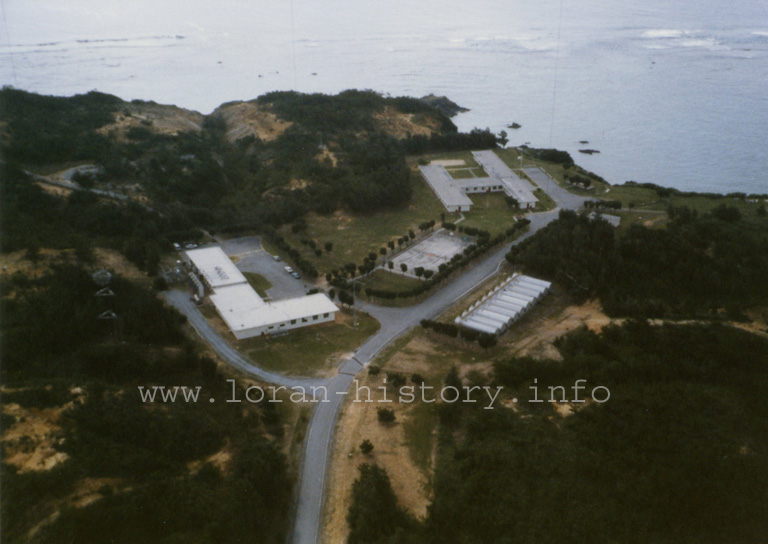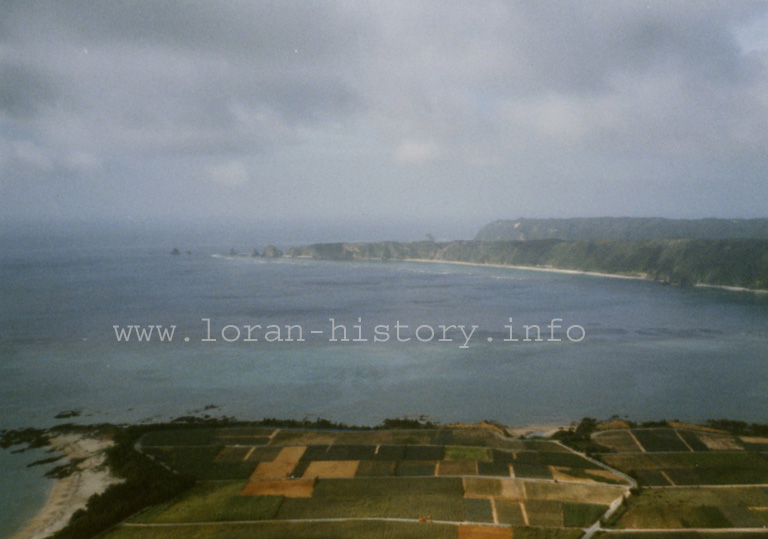 The Local Area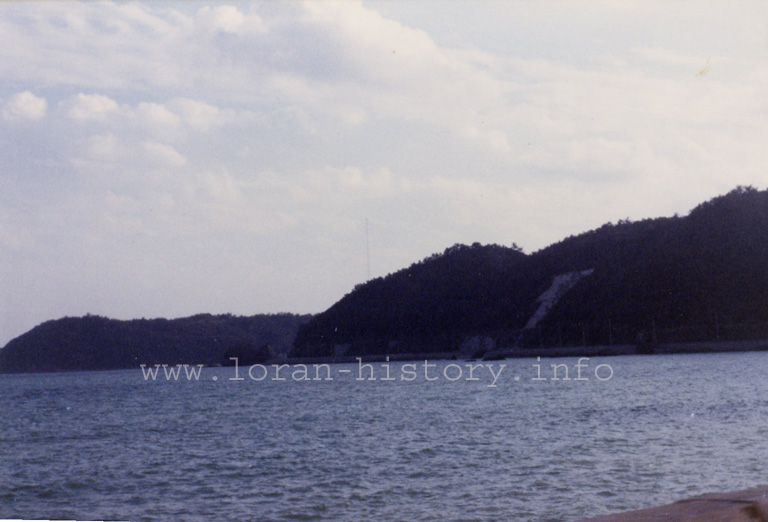 Scenic view taken on one of my island drives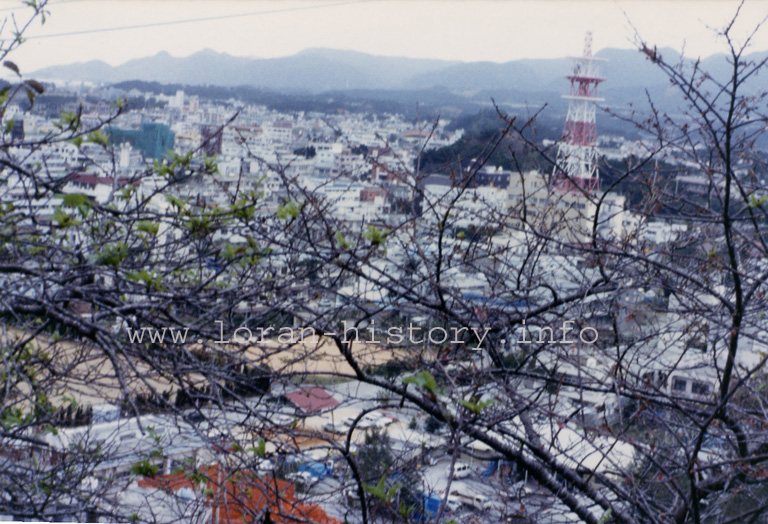 The city of Naha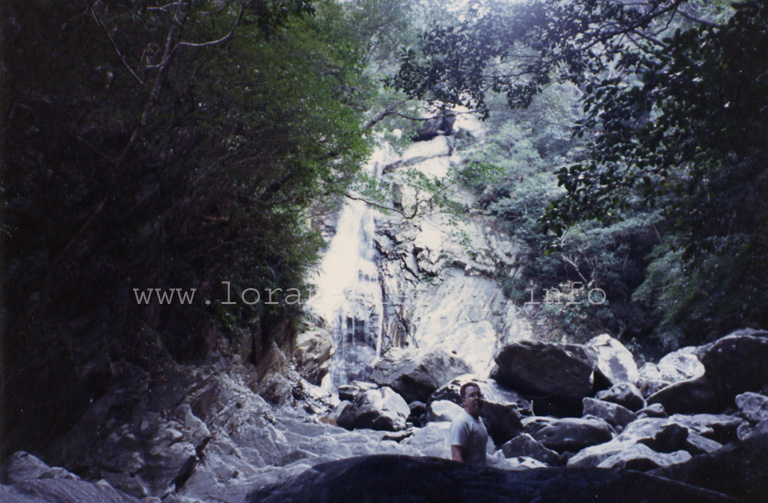 A hiking trip to a waterfall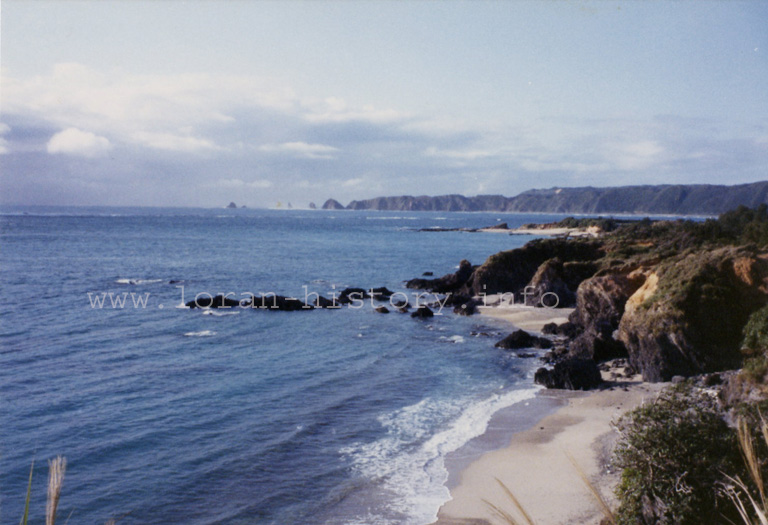 Scenic view taken on one of my island drives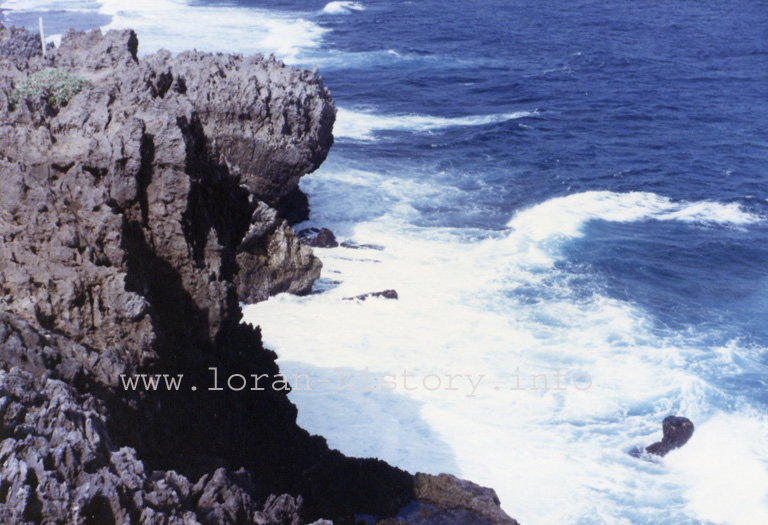 another scenic view taken on one of my island drives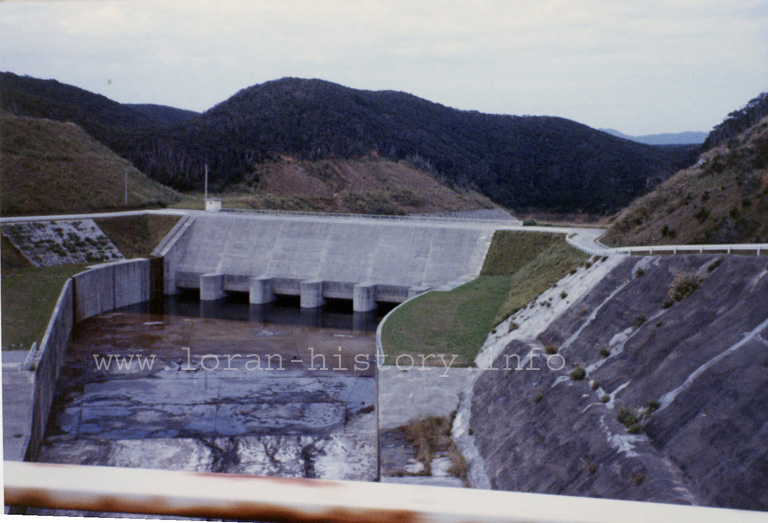 this is believed to be the Haneji Dam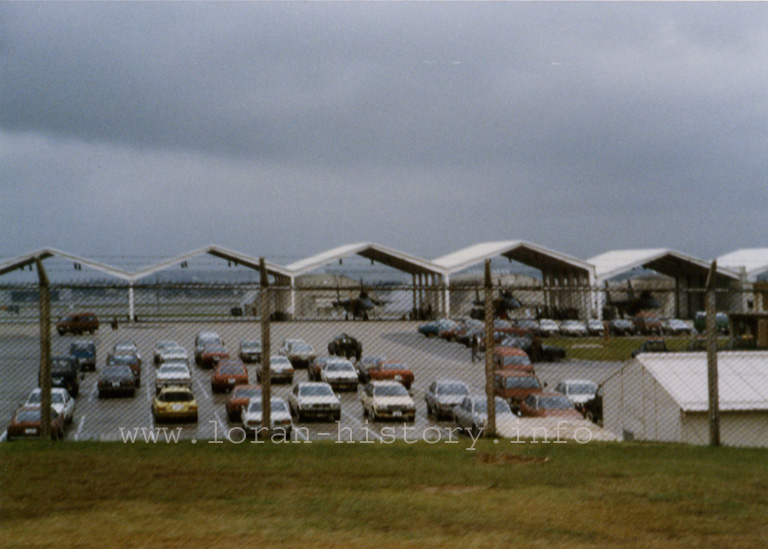 One weekend a month one could take two days off and go wherever you wanted to go.
I sometimes spent the weekend at Kadena AFB in the senior enlisted quarters
and checked out the local town Naha. This is a picture of some of the hangers
at Kadena AFB.
The USO Show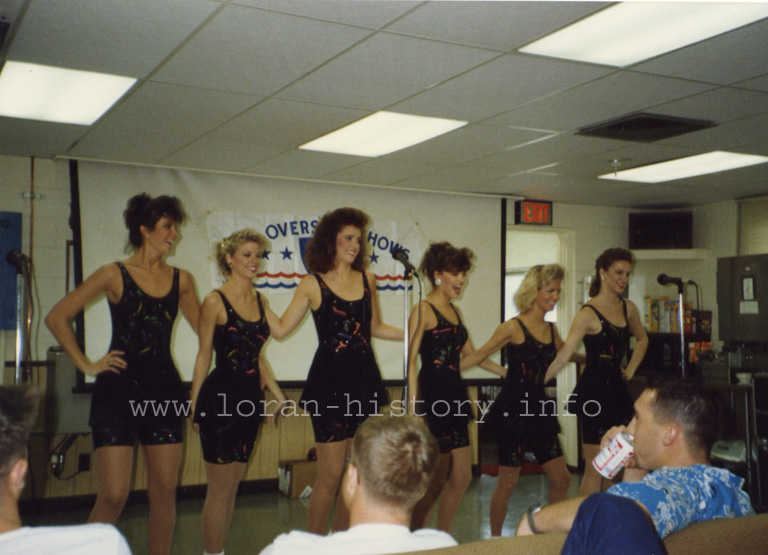 USO preformers
When we had a USO show we would always invite Marines from one of the local bases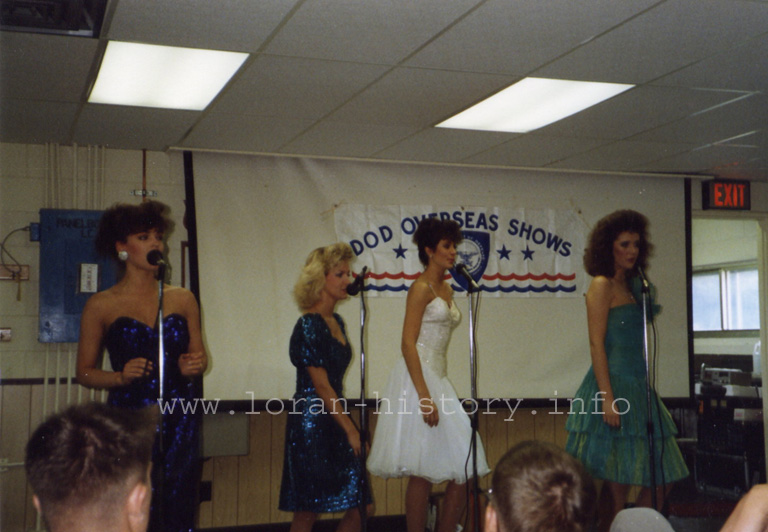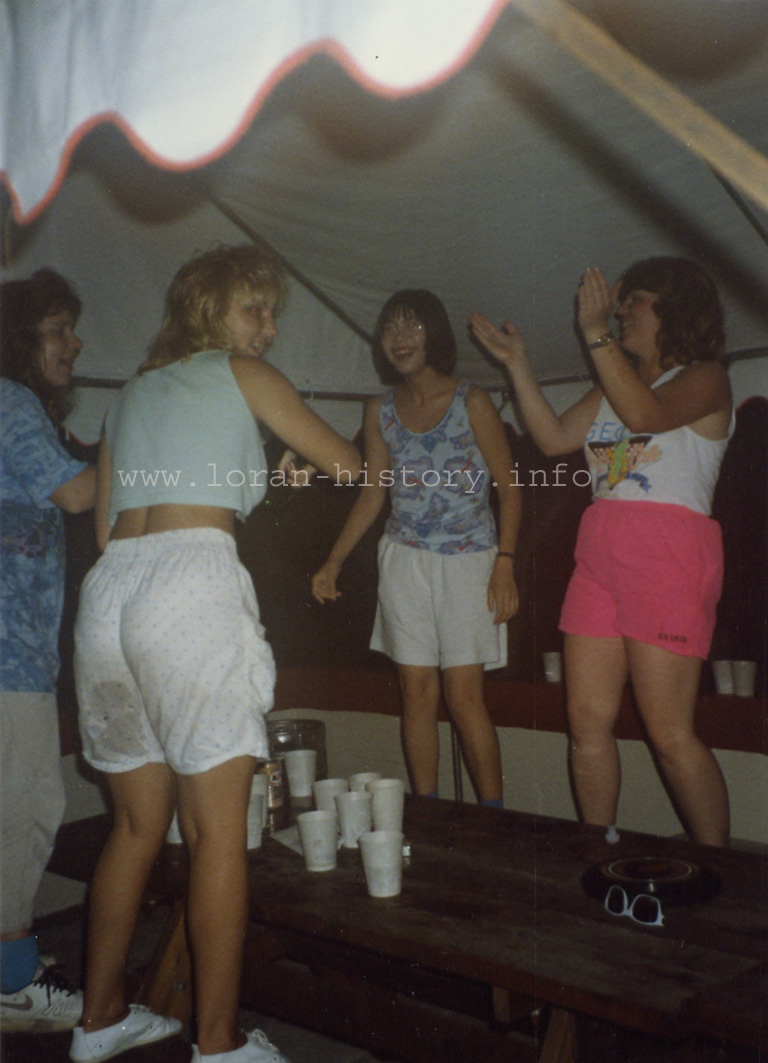 Girls having a good time enjoying the USO show. The girl on the left is SN Vicky Thompson. The
rest, I am not sure about. They may be from other military units in the area invited to the show.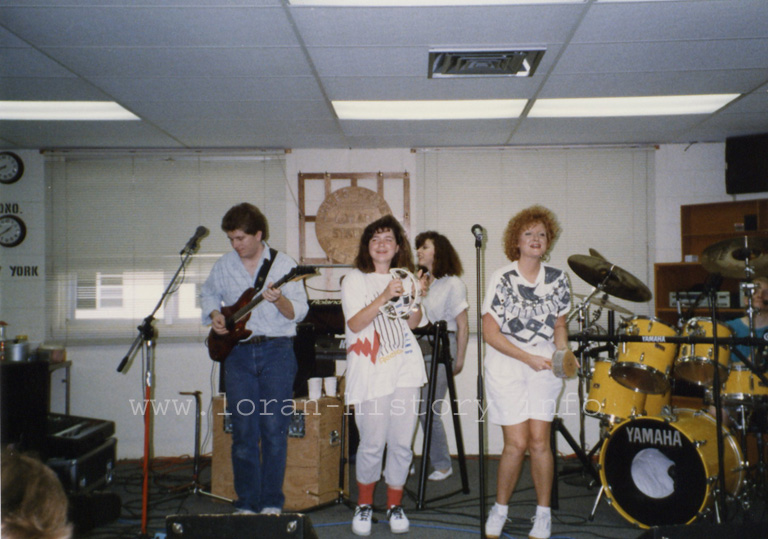 Vicky getting in on the USO show
Thanks Jim!