Ed Stewart 1970-72 photo collection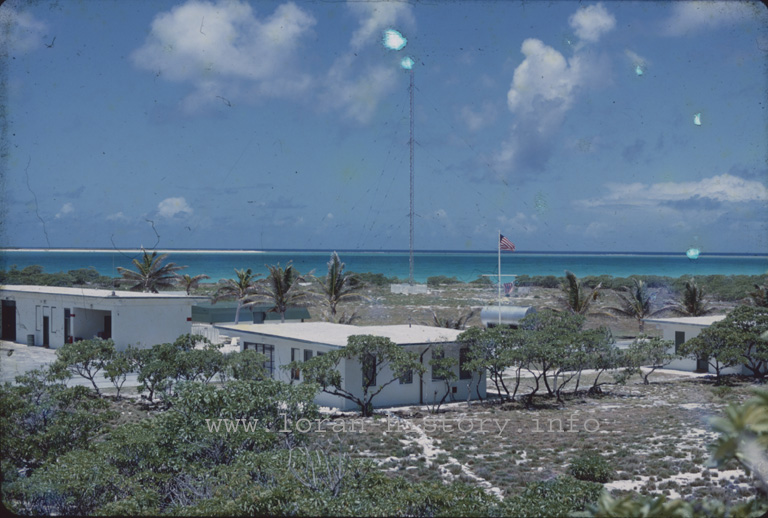 L to R: SP Building, CP/XPO Office (old CO's quarters)<br>
and end of barracks (closed in early 70)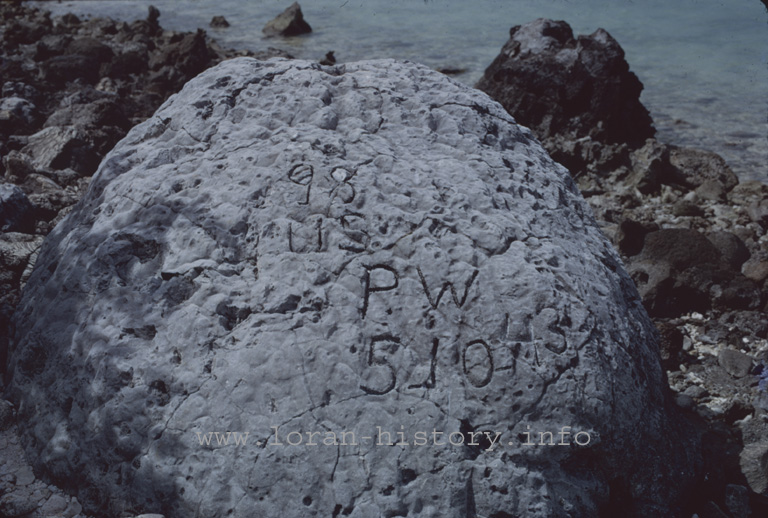 Prisoner of War Rock - Message inscribed by one of the 98 civilian
prisoners being held by the Japanese (5-10-43). All were executed.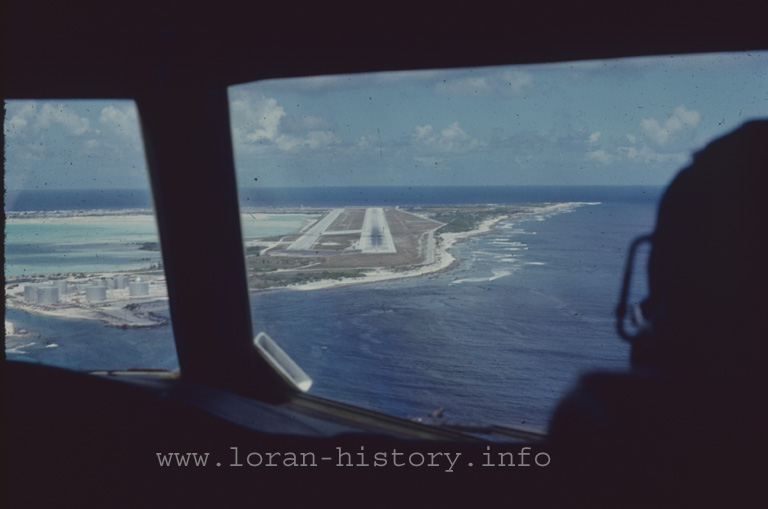 Approach to RWY 10 PAWK (Wake). Taken from the flight deck
of a Navy P-3 that I conned into taking me on patrol with them (after
all, their guys had been our guests, and we'd be taking 'em water skiing
for several weeks).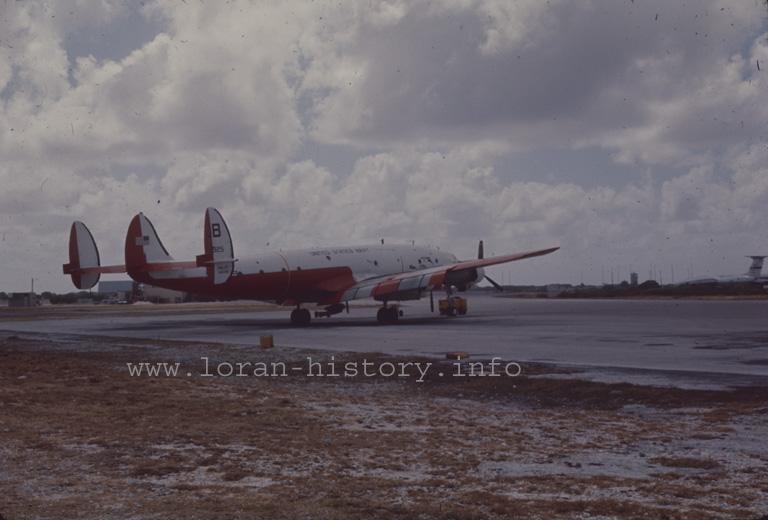 One of the more 'colorful' aircraft visiting Wake. A NC-121K, employed in
'Project Magnet' (mapping the geomagnetic field of the earth in certain areas
(a Navy / NASA project). The were both Loran A & C users.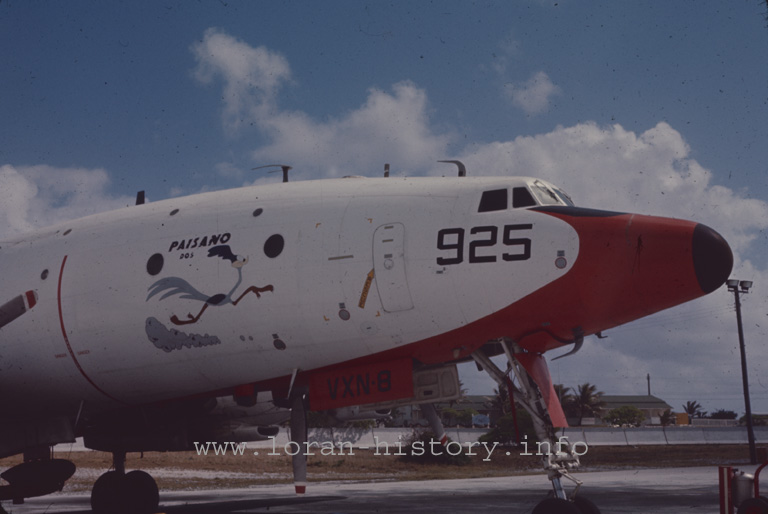 Same aircraft, VXN-8 (squadon) was out of Patuxtant River NAS, Maryland.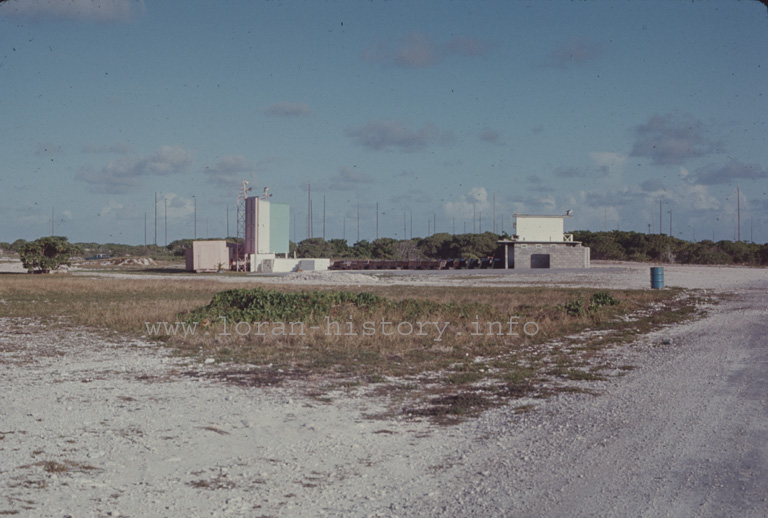 'Windy Palace' FAA outdoor movie theater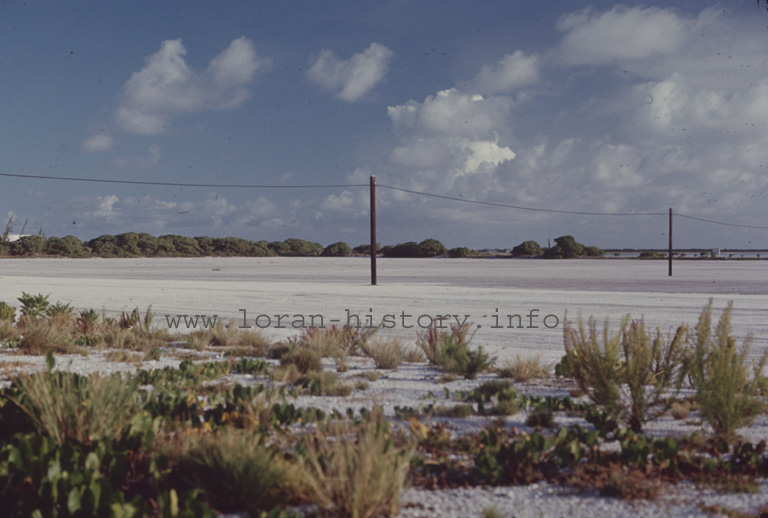 Part of the 'rain catch' area. No potable ground water on Wake. All drinking
water came from the sky.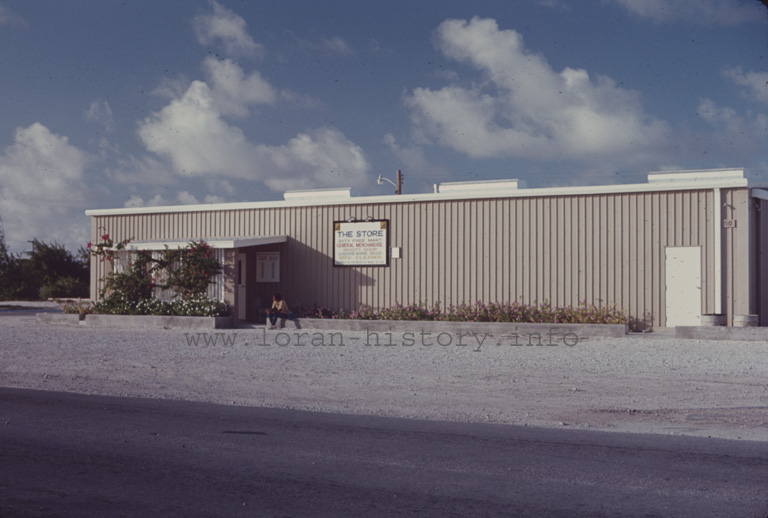 The sign says it all. 'The Store', an exchange. hardware store, convenience
store and liquor store, rolled into one.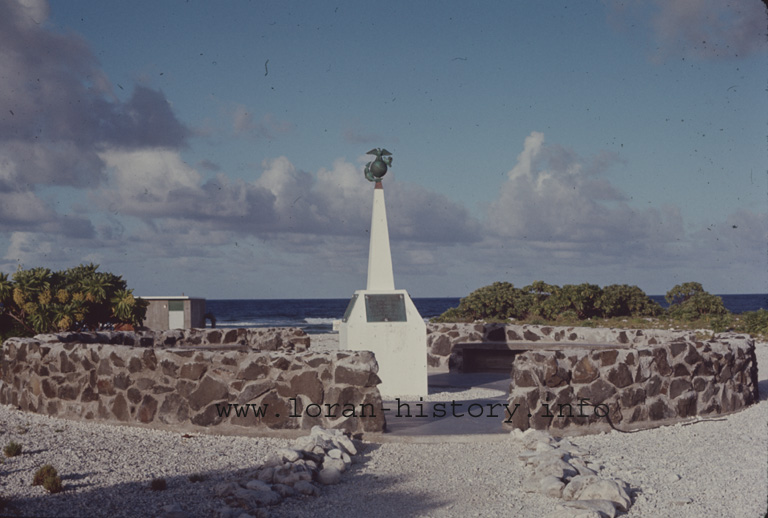 WWII U.S. Marine Corps monument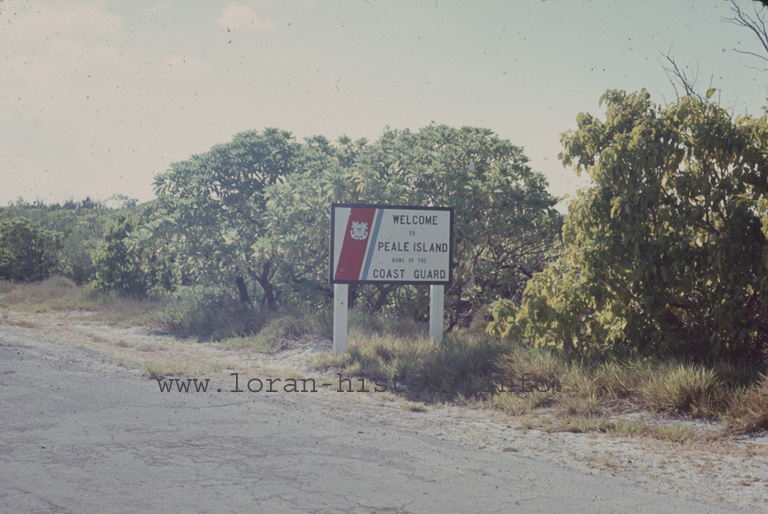 Sign on Peale Island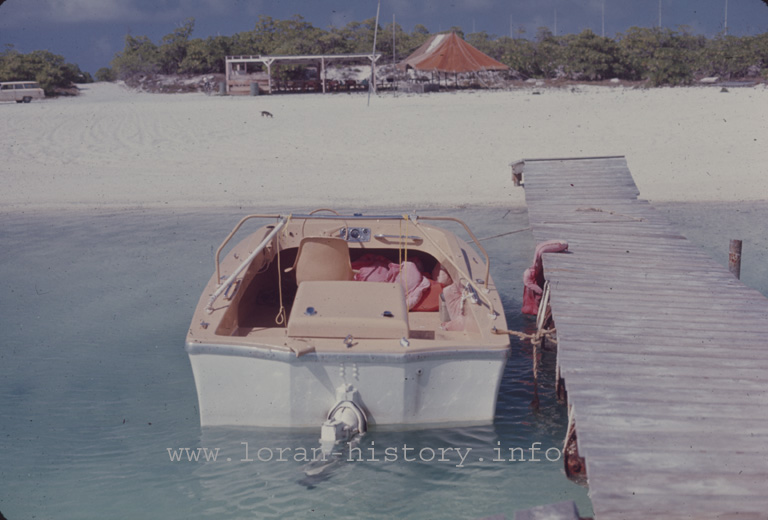 CG beach and lanai. One of the station recreation boats in forefround.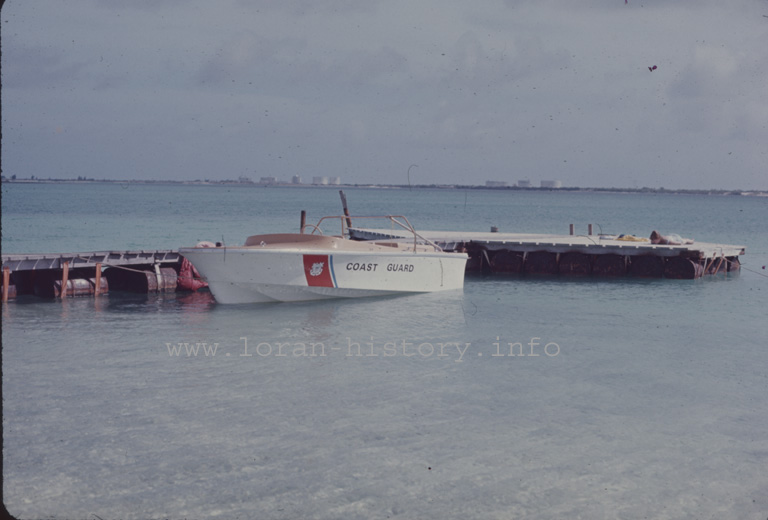 Rec boat again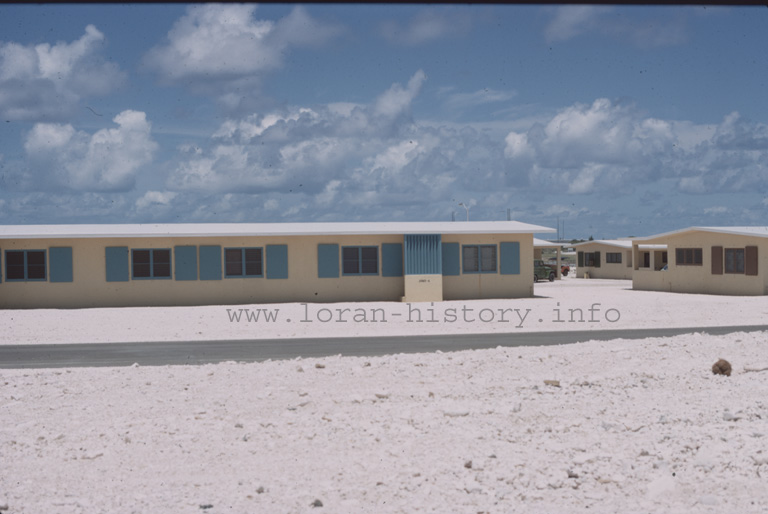 FAA housing utilized by CG personnel. All were duplexes and quite nice.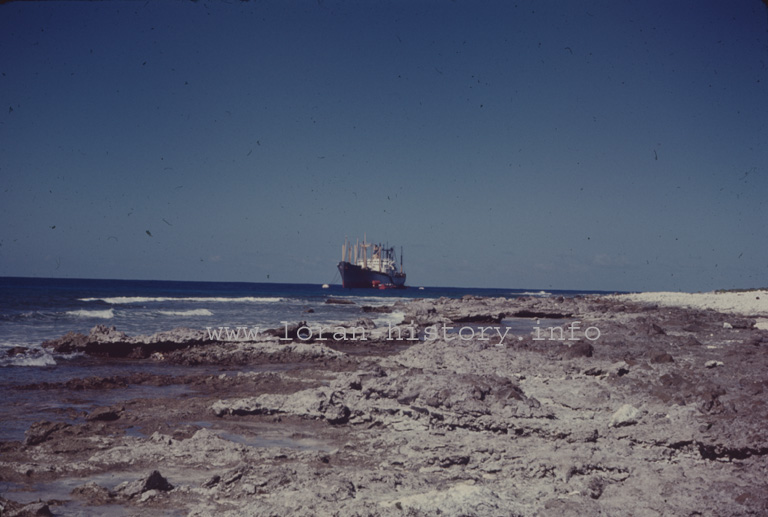 Civilian re-supply ship. HHG's, POV's, etc...
Think it's the one our HHG's arrived on.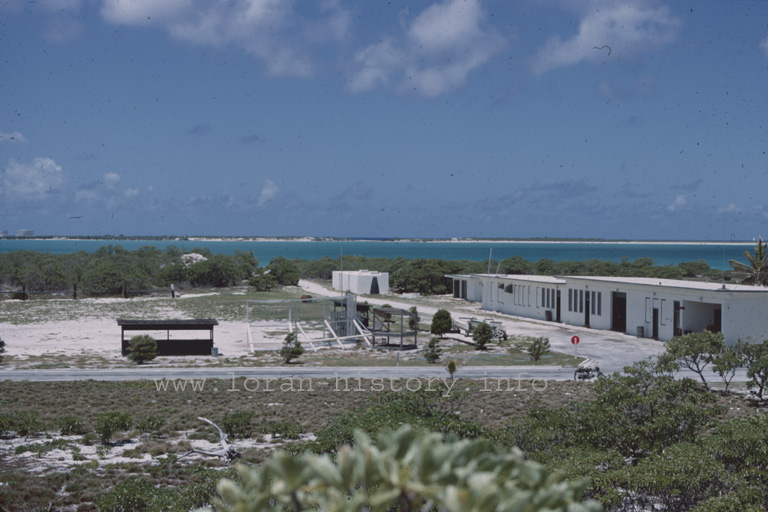 Soft-ball field, SP building, DC shop, garage and water storage tanks.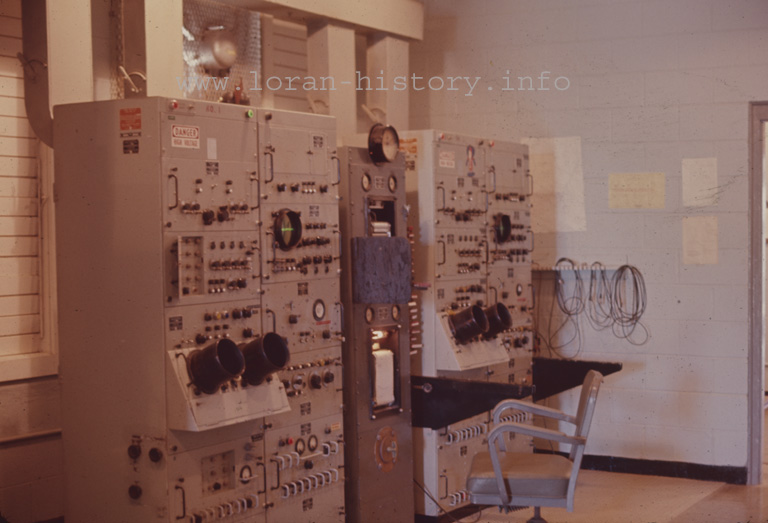 The AN/FPN-30's Timing Equipment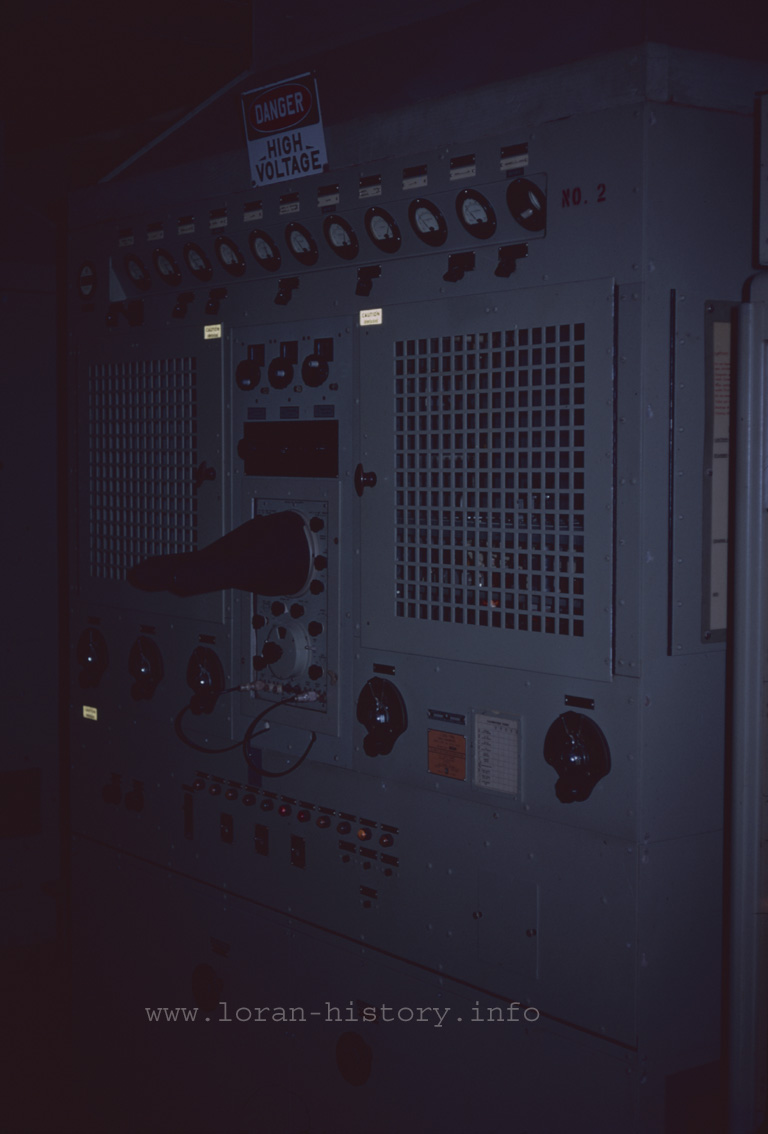 T-325/FPN Transmitter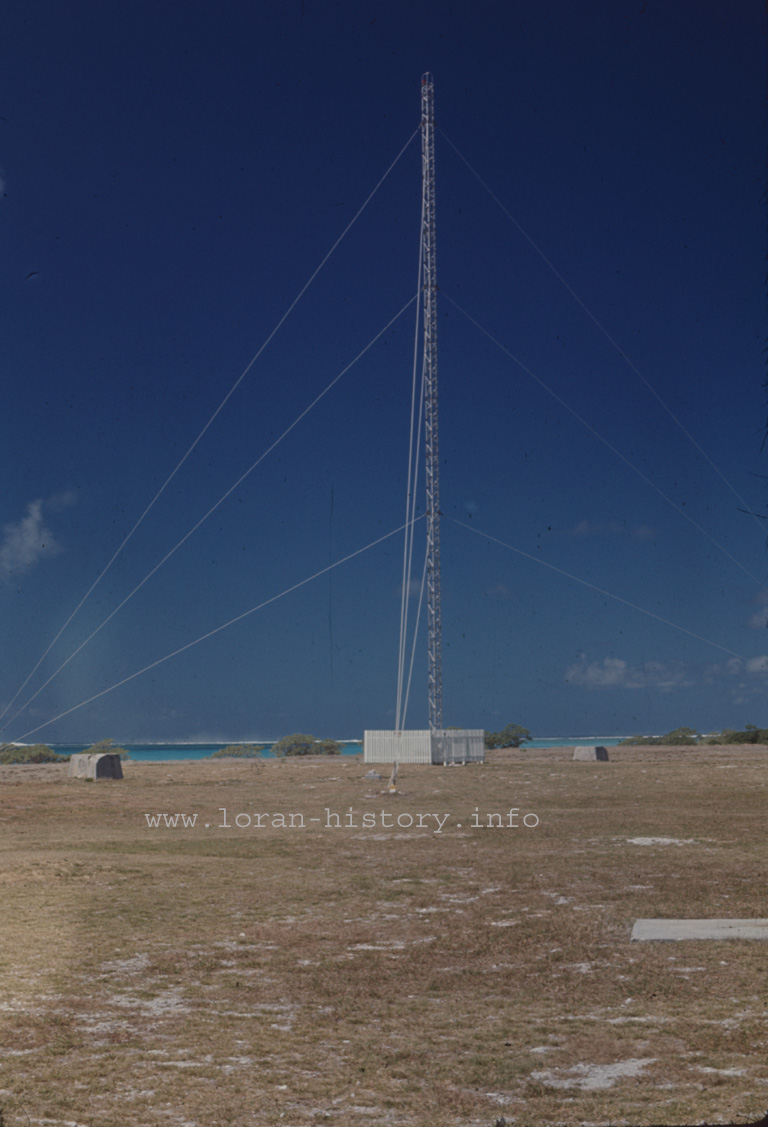 New 119-foot LORAN Transmitting tower. Guys are one piece fiberglass rods.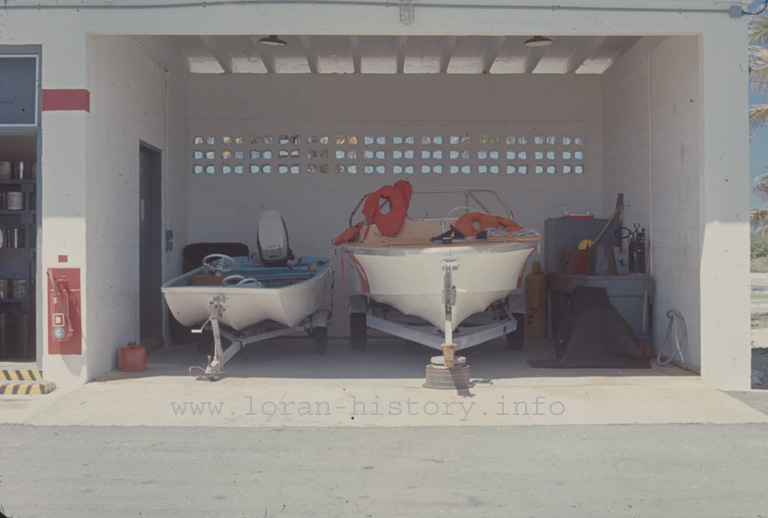 Station boats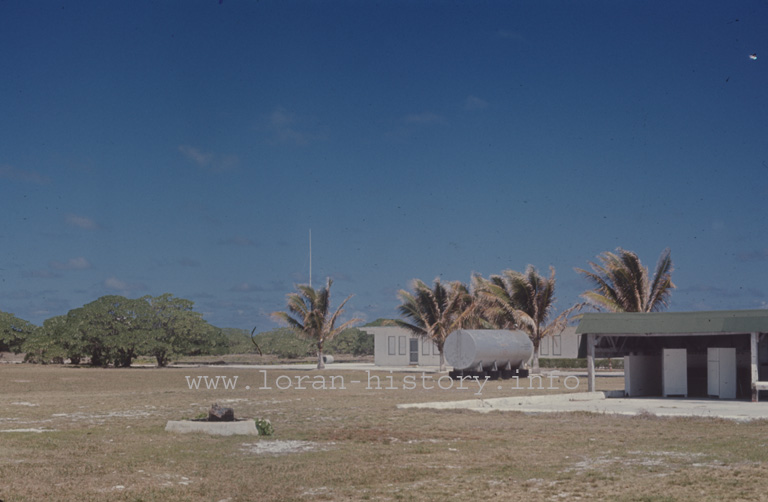 Looking toward old barracks (closed) and generator fuel tank.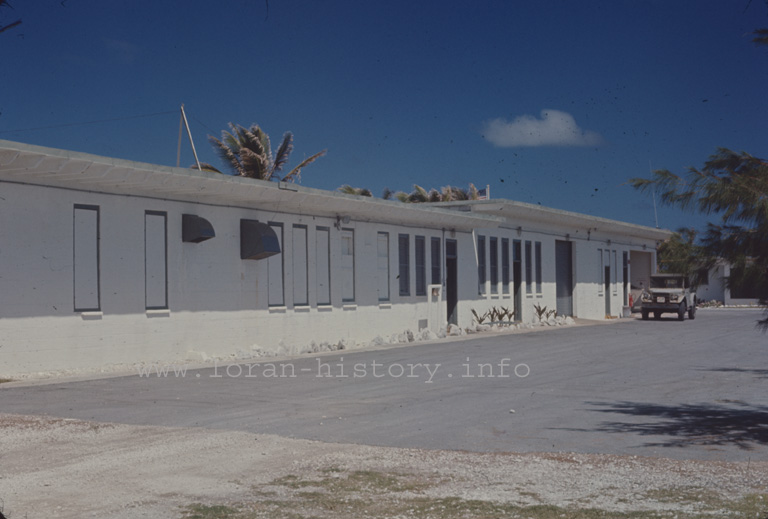 Signal Power Building and one of the station's Dodge M37 trucks.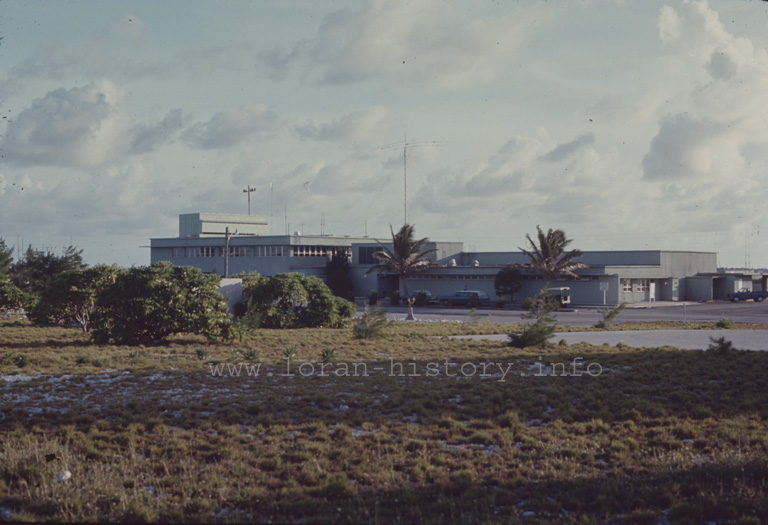 Street-side view of the Wake Island passenage terminal and FAA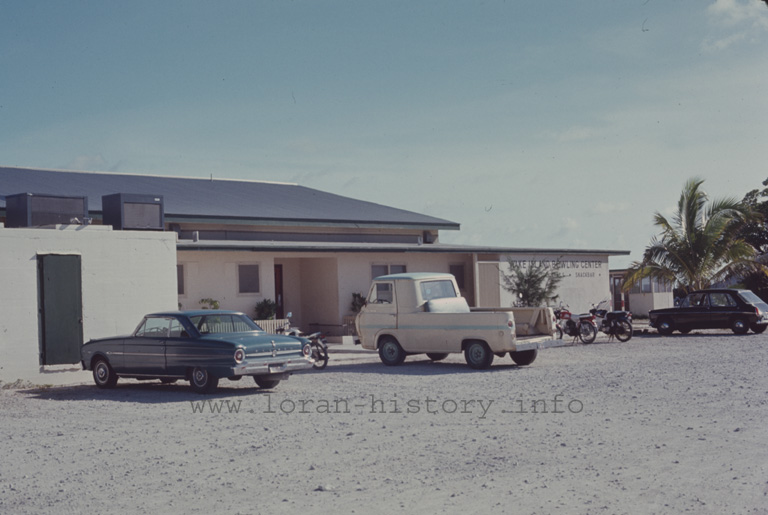 Bowling alley and Al Ching's restaurant. Some of the best fried rice
in the world to be had there. Only privately owned enterprise on the island.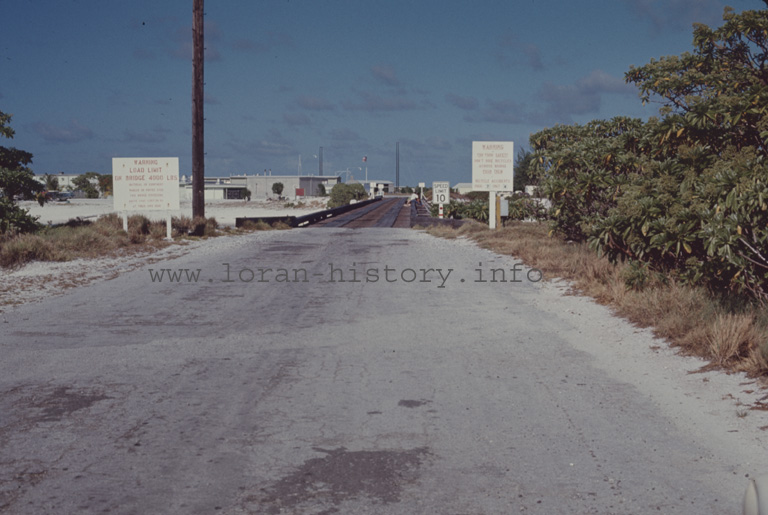 Causeway / bridge from Wake to Peale Island. Looking toward Wake.
USAF Military Airlift Command compound in background.
Thanks Ed!
Note: Ed and I spend approximately seven months on Iwo Jima together - never a mention of this paradise
however being green and new to the program I would of never believe it anyway being on Iwo. -Bill