LORAN STATION WAKE ISLAND
Station Information
Site Survey:
27 SEP 1948 – USCGC KUKUI

Construction Date:
Construction started in JUN 1950
Station rebuilt 1959

Constructed by:


Established:
Commissioned:

16 OCT 1950 - Pre-comm status
1951


Decommissioned:
Disestablished:
JAN 1978

Operated by:


USCG

Project code name:


Unit Identifier:


1950: 14-350580

Mail address:
APO, San Francisco, CA 96501

AKA:


HAM Call Sign:


Personnel Allowance:
JAN 1953: 1 Officer; 9 Enlisted


Station Mascot:
1950's - Lucky
1960s - Hooligan
1975 - Felix (cat)


Station events:
1942 JAN 12: Japanese put all Americans on transports except for 98 civilian workers to be used as force labor. During the transit to POW camps, The Japanese beheaded five American Marines for retribution for the fighting on Wake.

1943 OCT 05: Japanese executed 98 American civilian workers believing an American invasion to take place.

1952 SEP 16: Typhoon OLIVE (CAT4/5) devastated the entire island. The station Off Air until September 26. Station crew took refuge in a WWII Japanese cave.

1952 OCT 01: A Search and Rescue Group consisting of a RCC, Air Detachment and Loran station was established.

1957: CO married the only single woman on the island aboard a Standard Oil Tanker by the ship's captain.

1959: Station rebuilt on Peale Island

1967 SEP 16: Typhoon SARAH struck the island with 138 mph winds. Island was completely devastated.


Commanding Officers:
1951 - 1952
1952 - 1953 LTJG Thomas J. Collins (MAR – MAR)
1953 - 1954
1954 - 1955 LT Marshall K. Phillips 1955
1955 - 1956
1956 - 1957 LTJG Charles E. Mathieu (MAR – 01 APR)
1957 - 1958 LTJG James Fournier (01 APR – APR)
1958 - 1959
1959 - 1960 LTJG James J. Rooney
1960 - 1961 LTJG John W. Kime
1961 - 1962
1962 - 1963 LTJG Edmond G. Case
1963 - 1964 LTJG Eugene J. Hickey
1964 - 1965 LTJG Brian P. Richards
1965 - 1967 LTJG John A. Wuestneck*
1967 - 1968 LTJG James V. O'Neill (01 APR - ?)
1968 - 1969 LTJG Robert F. Harrington
1969 - 1970 LTJG Raymond J. Pratte
1970 - 1972 LTJG Theodore T. Musselman
1972 - 1972 LTJG Michael T. Eberhardt
1973 - 1974 LTJG Robert M.Griswold
1974 - 1975 LTJG Robert D. Innes
1975 - 1976 LTJG Bruce Austin
1976 - 1977 LTJG Michael M. Blume
1977 - 1978 LTJG F. M. Rosa (? - JAN) Decomm CO

* Promoted to LT during tour


Station Operations
LORAN-A
19 18 48.70N – 166 37 17.16E (1960 Mercury Datum)
Chain:
MARSHALL ISLANDS

Station Letter designation:
1H1 "W"

Radio Call Sign:


Declared Operational date:
011300Z MAR 1951

Operations terminated:
312400Z DEC 1977

Station Operation:
Single SLAVE/SECONDARY (SS)

Station pair:
Loran rate:
Coding delay:
Baseline:



WAKE ISLAND (S) - ENIWETOK (M)
1L0; 1H1
1000us
Approx. 535 Nautical miles
On-air testing date:
24 JAN 1951

On-Air:
1L0: 011300Z MAR 1951
1H1: 1970

Off-Air:
1970: 1L0 Change of rate
312400Z DEC 1977 Loran-A service terminated

Monitor Rate:
Cross rate monitoring

Equipment:
OCT 1950 - UE-1 Timers, T-137A Transmitters 128Kw
1966: AN/FPN-30 Timers; AN/FPA-2
Radiator:
1951:Vertical radiator, 120ft
1966 JUL 01-02: Off-air for replacement of tower
1971: new 119ft vertical tower installed with one piece fiberglass rods

Fred's Place Reunion Hall: OLD NEW
Awards:
U.S. Air Force Outstanding Unit

U.S.C.G. Humanitarian Service Medal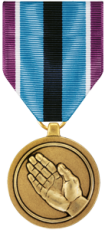 04 APR - 03 SEP 1975
Documents:
Pictures:

(courtesy of Jim Rooney)
LTJG Jim Rooney and BMC Lurther Furgueron (Station Chief) c./1959

(courtesy of Jim Rooney)
CO's quarters and office c./1959
1. In 1959, the station's mascot was an older dog named "Lucky". When my father asked why the name, the answer was that he was the grandfather of most (if not all) of the dogs on Wake Island. :-))
2. Behind the CO's quarters was an old Japanese bunker. They dug out the bunker and located quite a few supplies including a 55-gal drum of white paint. They ended up painting all the station buildings, considerably sprucing up the station from the previous unpainted concrete. Later that year the District Commander came around and was convinced that someone smuggled by air (at considerable cost) the paint to the island.
Reconstruction of the station was at least several years prior to 1959. Can't remember exactly when. First iteration at Wake was destroyed by a typhoon which occurred about 1950. The concrete pad floor of the first quonset type construction we converted to an outdoor movie area. We had lots of "legitimate" deals going on that truly served the purpose of morale. For the year I was there the loran efficiency increased every month to a high 99+percentage. Wonderful tour. Fantastic crew. BMC Luke Furgeron was a truly competent high performer as XO. Probably the best command I every had. I should write a book. Made great friends in the CG and out. I wish I could go back to see Peale, Wake and Wilkes again.
Loran Station Wake Island and Eniwetok were Loran-A slaves to Kwajalein which functioned as the Master station. Wake received 7 NMPX movies every week on the Navy SAR aircraft that flew up from "Kwaj" every Saturday to exchange crew and aircraft. We received the U.S. Mail six days each week, and had permission (like many) to operate on the ham radio band with our ham licensed ham Chief ET. That was good for about six months of the year. With the Vietnam build up passenger carrying prop-driven aircraft were landing pretty much around the clock for a fuel and feed stop before continuing to Japan and other Asian points west. The first Pan-Am 707 jet landed about a month or so before I was relieved. Years later I discovered that the same 707 jet engines were also on the CGC DALLAS I commanded later on in the 70's.

Thanks Jim!
Station mascot "Hooligan"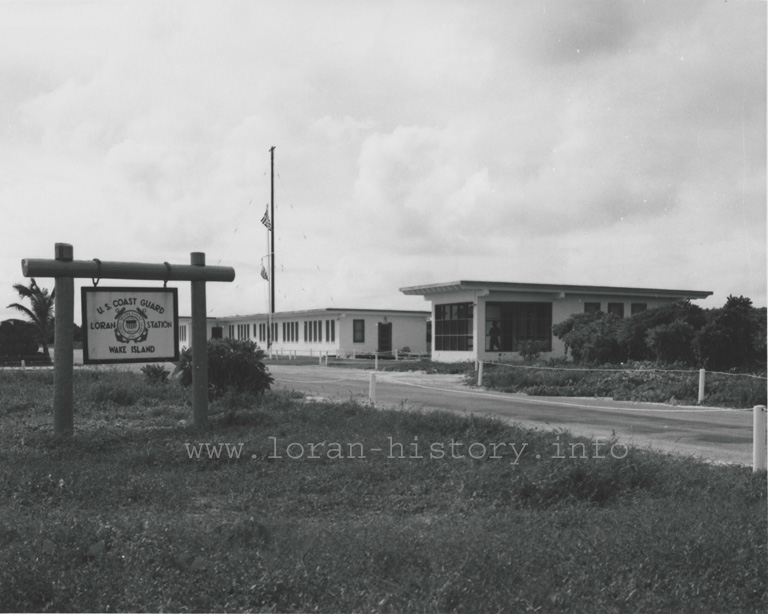 (courtesy U.S. Coast Guard c./Dec 1966)