Russell McLamb 1963 photo collection
Below are photos contributed by Duffie McLamb his father CS1 Russell A. McLamb served c./1963-64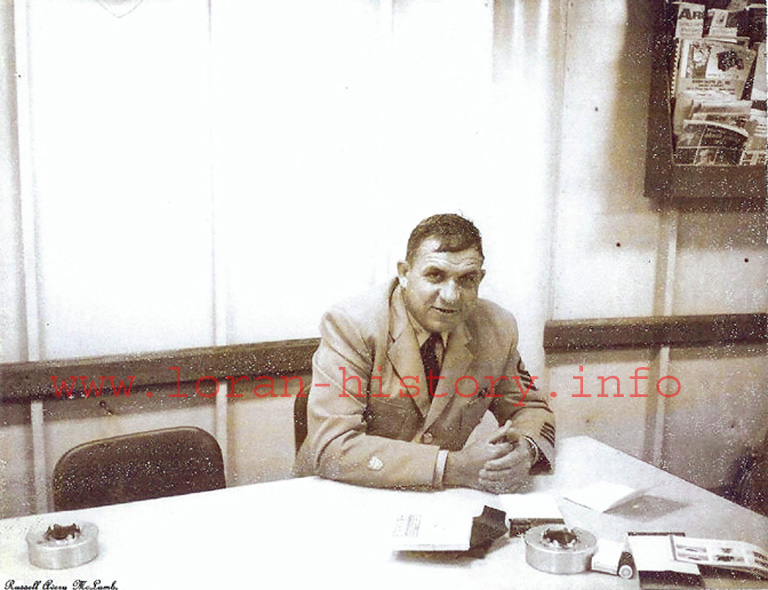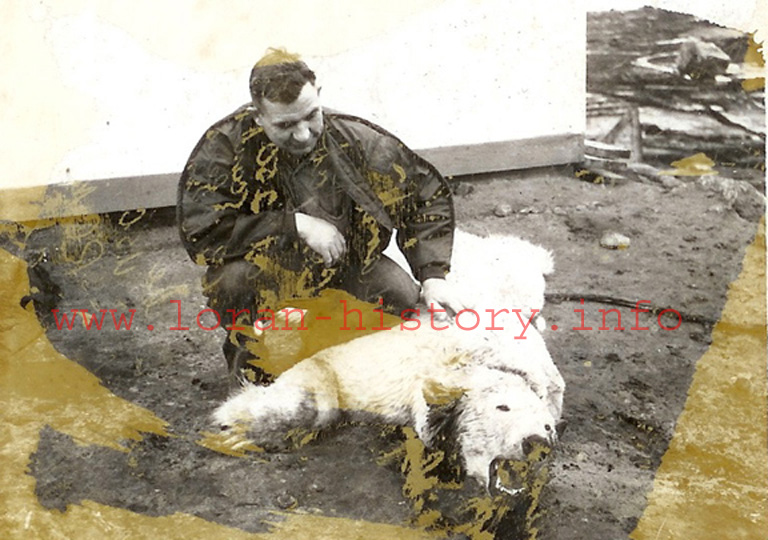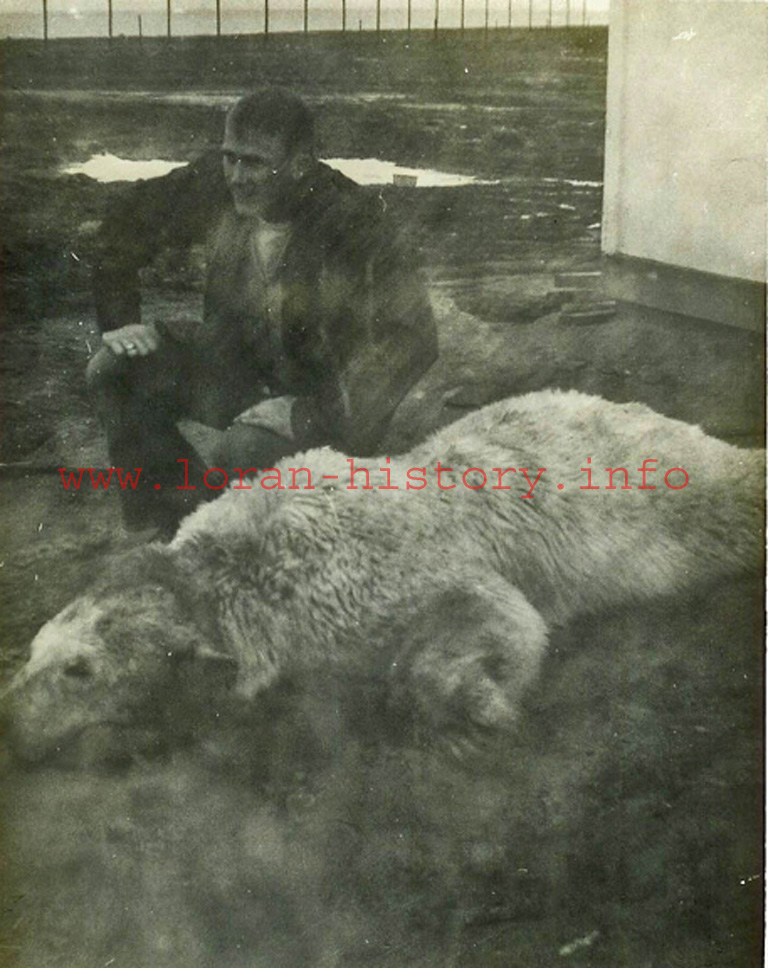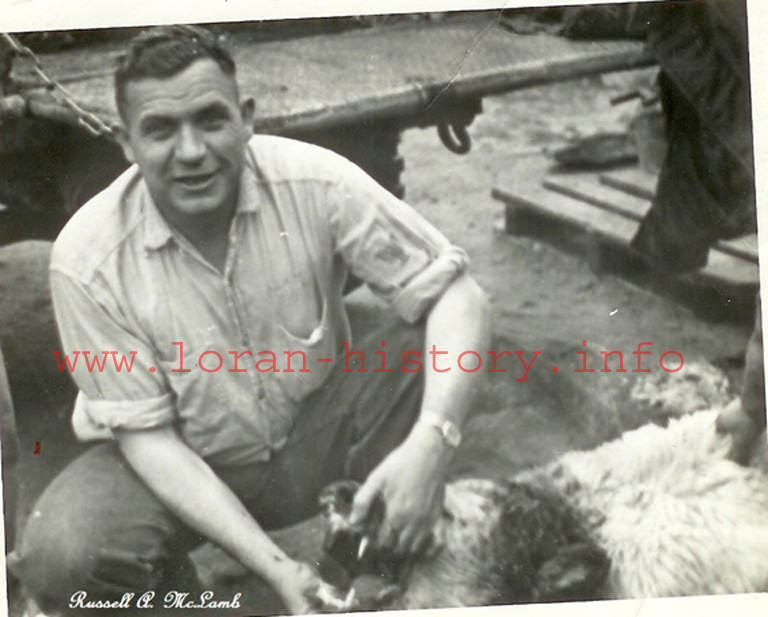 9-7-63: Cape Christian, Baffin Islands, Canada
Polar Bear - killed by Eskimo Special Constable "Aeriak" - RCMP
Paul Pretson Cpl. RCMP, J.T. -EN3 USCG, your truly McLamb, R. A., CS1, USCG
Length from face to after claws 6ft and 4 1/2 inches Weight 397 1/2 pounds
age approx. 6 1/2 to 7 years famgs around 2 1/2 inches long outside of gums
Killed near USCG Station Cape Christian - Loran Station with one shot .30-06 by Aeriak.
Shortly after picture was made snowed for 2 1/2 days - 7 1/2 on wet ground - still snowing now
9-9-63 R. A. McLamb CS1, USCG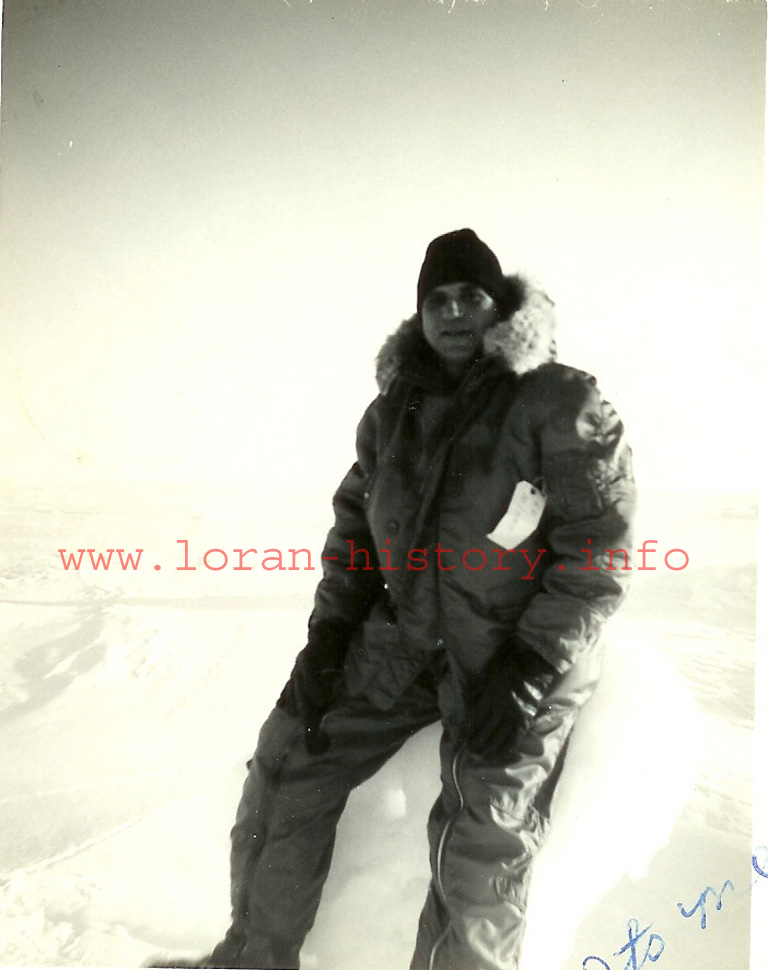 It's me with my hood back and my face piece back. Gee, its cold outside -31 deg.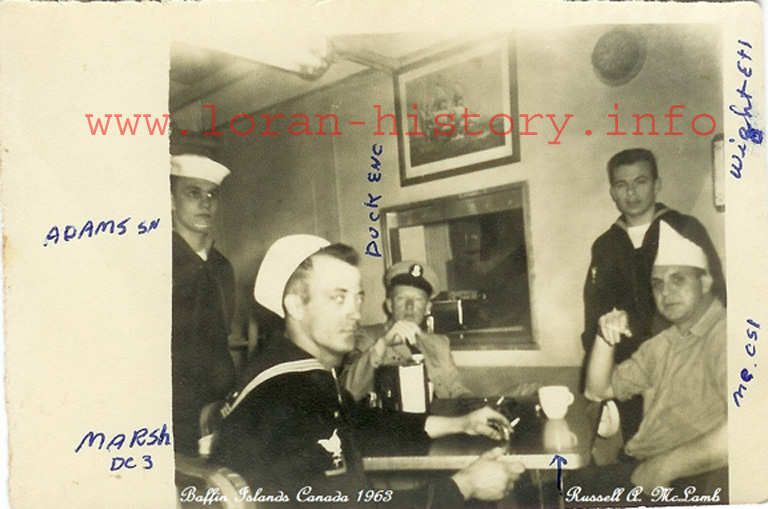 From bottom left CC:
DC3 Marsh; SN Adams; ENC Dock; ET1 Wright; CS1 McLamb
Taken right after P.I. Friday June 14, 1963
you see who don't stand inspections, don't you?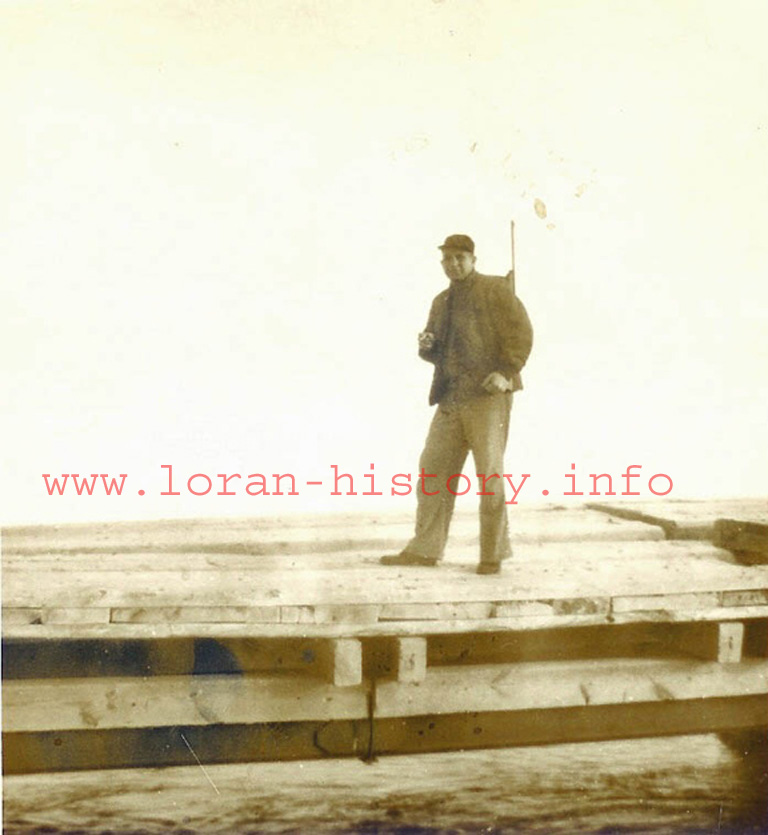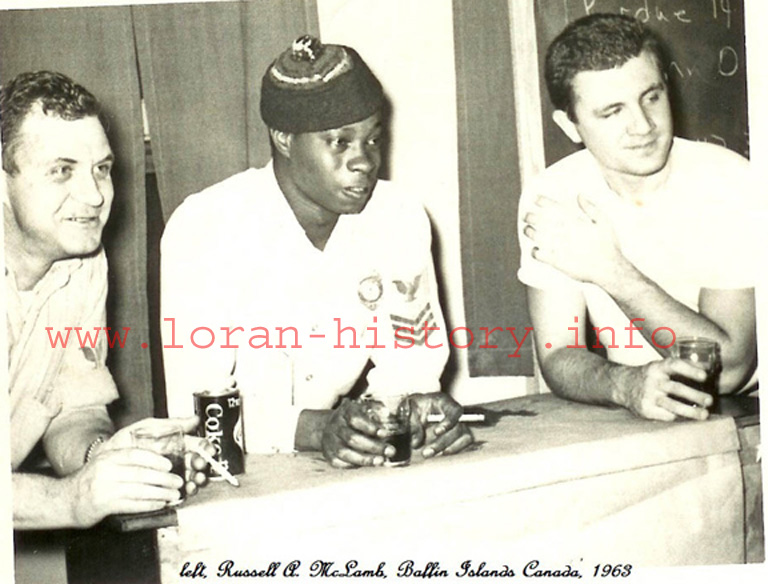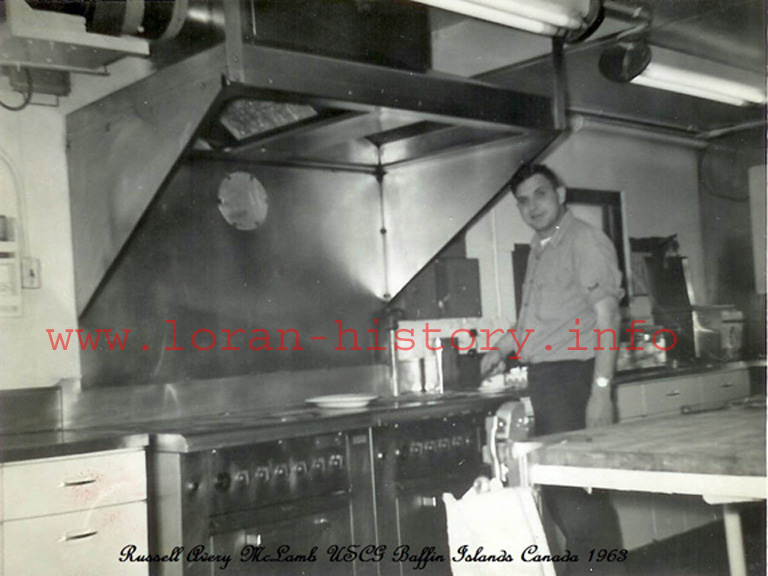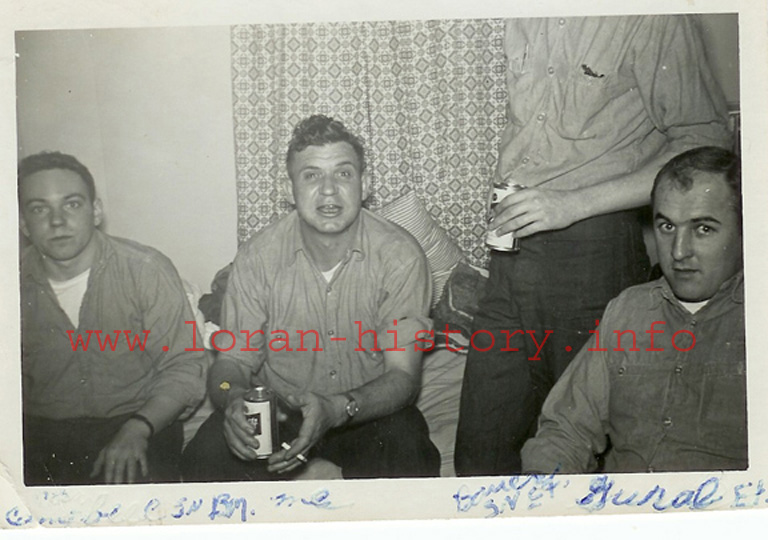 L to R: SNBM; CS1; SNET; ET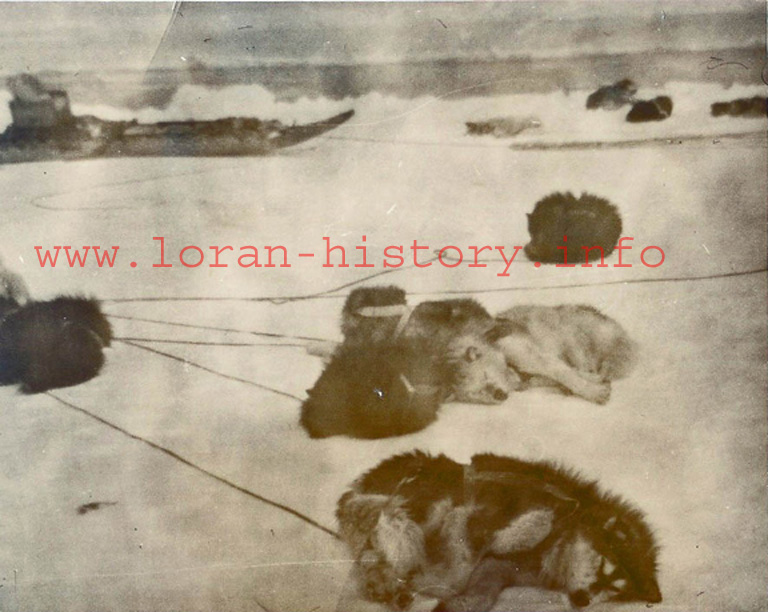 Eskimo dogs snooze while waiting at Cape Christian Baffin Island, Canada
11-9-63
Note: Dog shed in rear of another team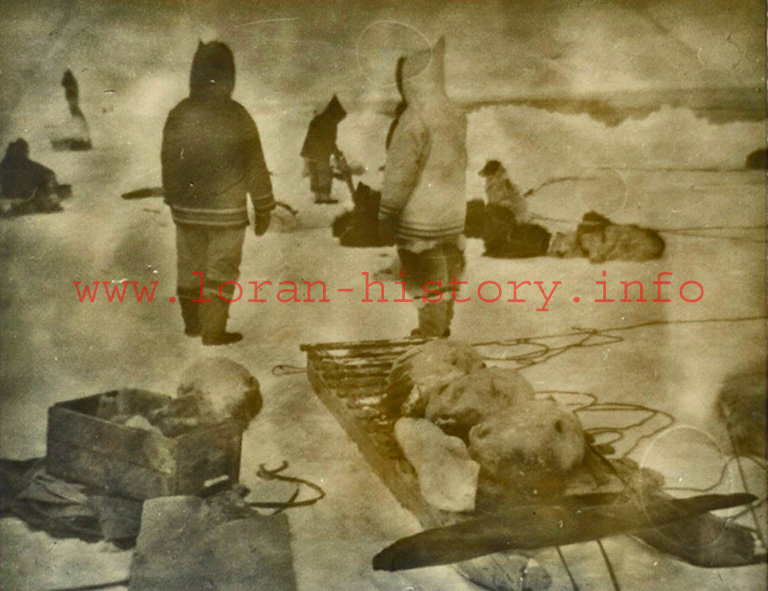 Eskimos cut up seal meat for food and skin at B. I. Canada 11-9-63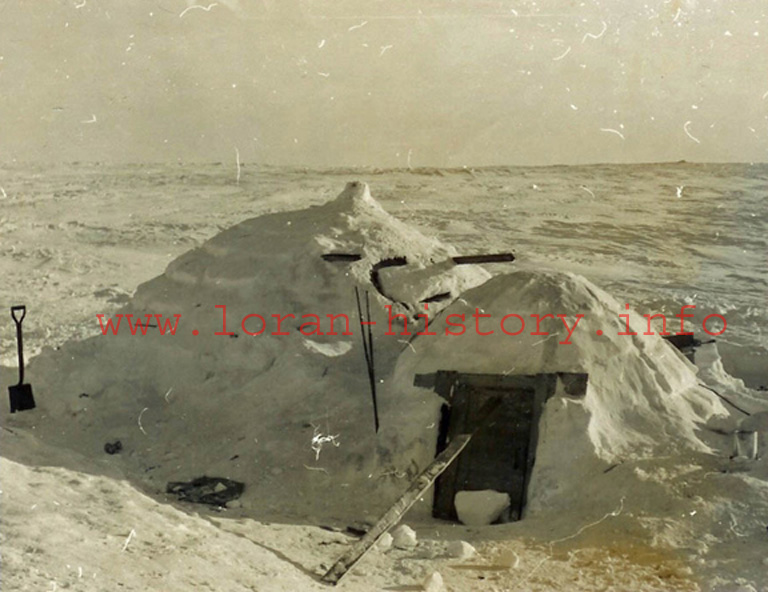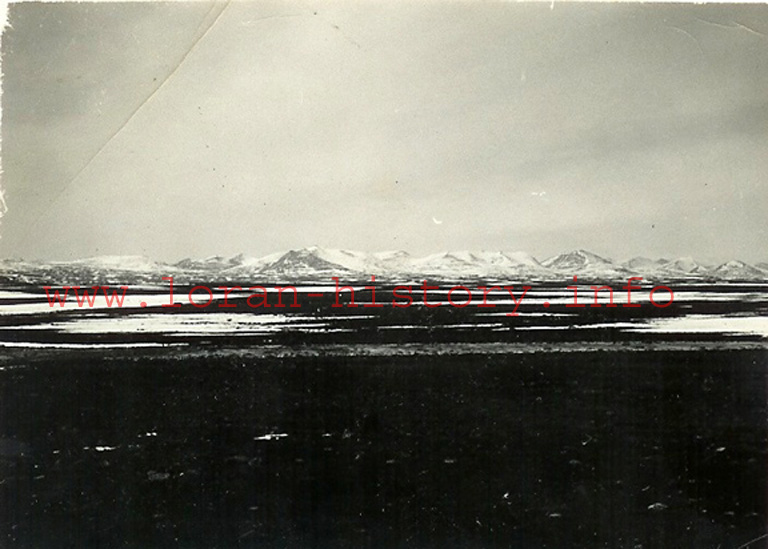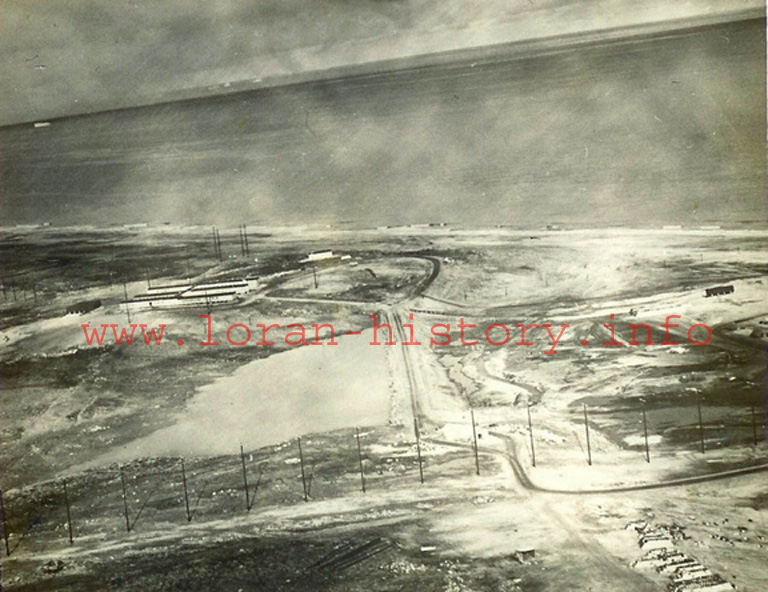 Thanks Duffie!