LORAN STATION CATANDUANES
Station Information
Site Survey:
9 AUG – 24 SEP 1952 Including BATAN, ANGUAR, MIYAKO

Construction Date:
23 NOV 1953: Station construction completed

1955/56: Permanent concrete block buildings replaced the trailers established in 1953

01 FEB 1962 - 16 JUN 1962: Construction project

Constructed by:
1955: constructed by Fisher Construction Company

01 FEB 1962: Teodorio Pena awarded contracted to provide labors

Established:
Commissioned:

JUL 1953



Decommissioned:
Disestablished:
01 APR 1971


Operated by:



1953: 31 MAR 1971 USCG
1 APR 1971 - 31 DEC 1977: Philippine Coast Guard


Project code name:


LORAN A: ELMO 8 (Emergency LORAN Mobile Operation)
LORAN C: PACE II (1962 – SEASIA CHAIN) 1963 CANCELLED - planned however not implemented


Unit Identifier:





Mail address:
1956: USNS Navy 961, Box 10, FPO, San Francisco, Calif.
1961: USNS Navy 961, Box 11, FPO, San Francisco, Calif.

AKA:


PANAY ISLAND, ELMO 8


HAM Call Sign:





Personnel Allowance:
1961 - 1970: 1 Officer; 14 Enlisted


Station Mascot:



Station events:
03 MAY 1961: A FA suffered a dislocated shoulder due to a fall from right side of a moving vehicle.

02 NOV 1961: ADM Alfred C. Richmond (Commandant), RADM Allen Winbeck (Western Area), RADM Richard M. Ross (D14) and CAPT Cornish visited the station.

1961 DEC 9/10: Typhoon ELLEN - Secured xmission 090303 DEC 1961 due to high tides tower ground by sea water. Station off air for approximately 36 hours, loss of 6809 gallons of fuel.

101230 DEC 1961 station on-air, in tolerence

05 JAN - 18 FEB 1962: Two marines attached to station (TAD).

1967 FEB 24: Assisted in the MEDIVAC for Mrs. Lupe Arve

1967 DEC 15: Assisted in the MEDIVAC for Mario Vesina wound in the upper chest

1968 APR 19: Assisted CGNR 2131 with USS MAURY XO MEDIVAC

Commanding Officers:
1953 - 1954 LTJG William G. Dick
1954 - 1955 LTJG James H. C. Lowe
1955 - 1956 LTJG Joseph Stech
1956 - 1957 LTJG Paul T. Anderson (? - JUN)
1957 - 1958 LTJG James L. Fear (JUN - JUN)
1958 - 1959 LTJG Ralph E. Slater (JUN - MAY)
1959 - 1960 LT Walter W. White (MAY - MAY)
1960 - 1961 LTJG Robert J. Cardinal (MAY - MAY)
1961 - 1962 LTJG Ira B. Jacobson (05 JUN - 05 JUN)
1962 - 1963 LTJG Lawrence Graham (05 JUN - 10 JUN)
1963 - 1964 LTJG Charles W. Craycroft (10 JUN - 08 JUN)
1964 - 1965 LTJG John C. Midgett (08 JUN - ?)
1965 - 1966
1966 - 1967 LTJG Richard R. Bock (? - 21 APR)
1967 - 1968 LTJG Charles A. Eichleberger (21 APR - 26 APR)
1968 - 1969 LTJG Jerome L. Olin (26 APR - ?)
1969 - 1970
1970 - 1971 LTJG Arthur A. Minklein (? - APR) Decomm CO


Station Operations
LORAN-A
13 58 34.16 N 124 18 51.87 E (1960 Mercury Datum)
13 58 35.310 N 124 18 52.730 E (08 NOV 1970)
Chain:
EAST PHILIPPINE SEA

Station Letter designation:
"D"

Radio Call Sign:
NRX6

Declared Operational date:
01 AUG 1953

Operations terminated:
312400Z MAR 1971 - USCG xfer operations to GOPR
312400Z DEC 1977 - GOPR terminated service

Station Operation:
Single MASTER (SM)

Station pair:
Loran rate:
Coding delay:
Baseline:



CATANDUANES (M) - BATAN (S)
1L5, 2H3
N/A
Approx. 402 Nautical miles
On-air testing date:
1L5 - 20 JUL 1953

On-Air:
1L5 – 1 AUG 1953
2H3 - 01 JAN 1964

Off-Air:
1L5 - 01 JAN 1964 Rate change D14 OPORD 01-64
2H3 - 31 MAR 1971 Station transferred to GOP
2H3 - 31 DEC 1977 Service terminated


Monitor Rate:
cross rate monitor
Equipment:
1961: TDE-1 and AN/FRT-23 communications equipment

MAR 1971 - T-137A s/n: 27 xfer from ULITHI after typhoon destroyed station; T-325 s/n: 10; IM105/U s/n: 66; SRT-21 s/n: 13 (Radio beacon); AN/FPA-2 s/n: 36; AN/FPN-30 s/n: 127 & 128; CU-815

Radiator:
127ft AS-1088/TRN

Fred's Place Reunion Hall: OLD
Awards:
Coast Guard Restricted Duty Ribbon

Documents:
Pictures: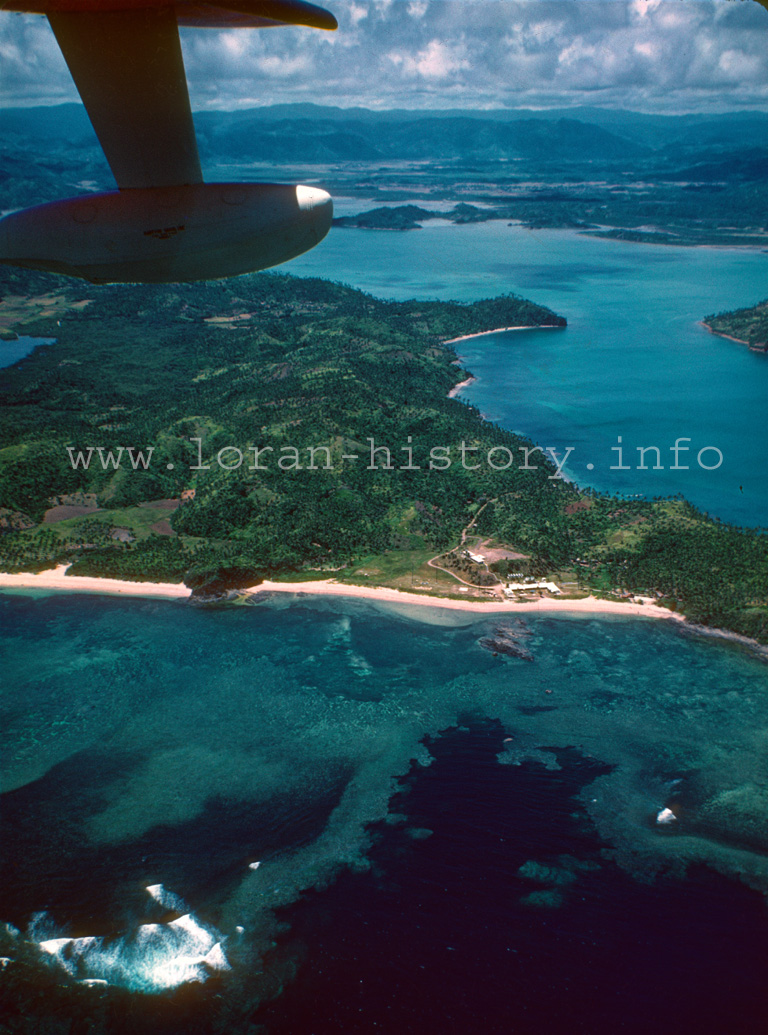 Taken by Robert Cardinal (CO 1960-61)
Courtesy of his son David
My Dad's years in the Coast Guard were some of his most treasured. I think he was the Lt. in
command at the station and had many stories about it. One was that he caught an iguana in
the radar building and traded it to the natives for two chickens. I still have a woven sleeping
mat with my name woven into it that the locals made as a gift.
Thanks David!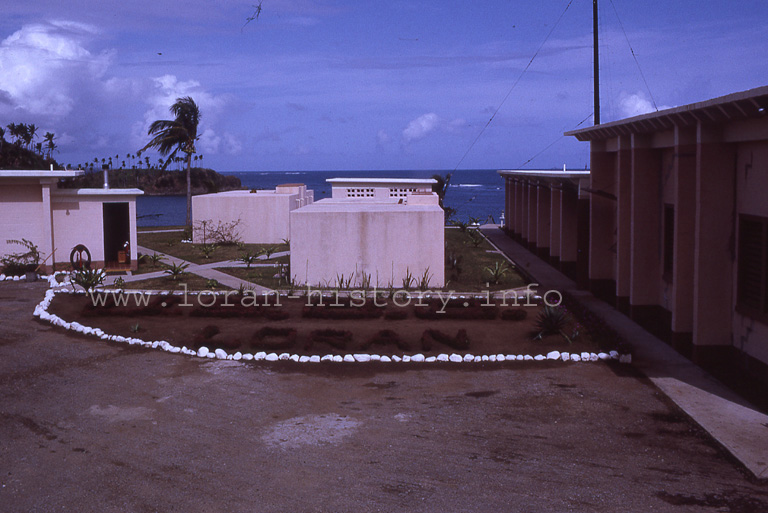 (Courtesty of U.S. Coast Guard c./1963)
Bill McCullough photos c./1966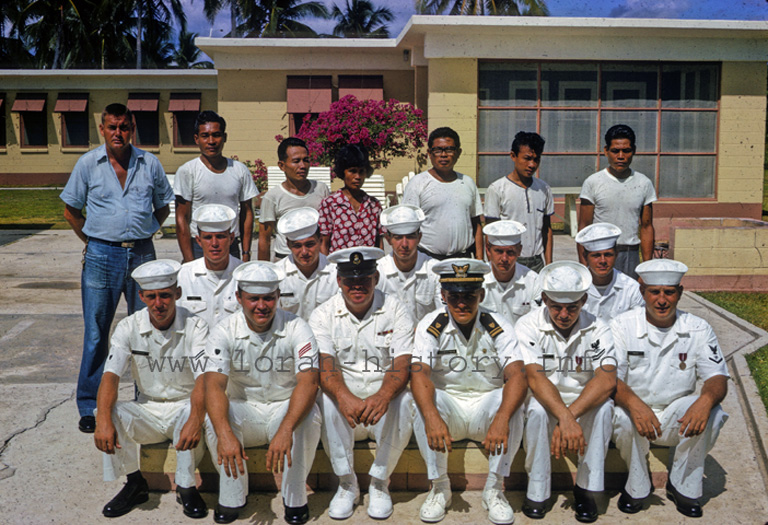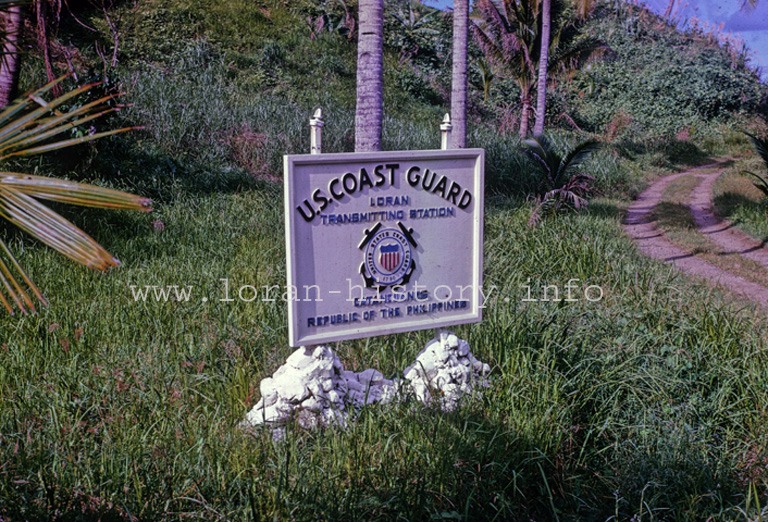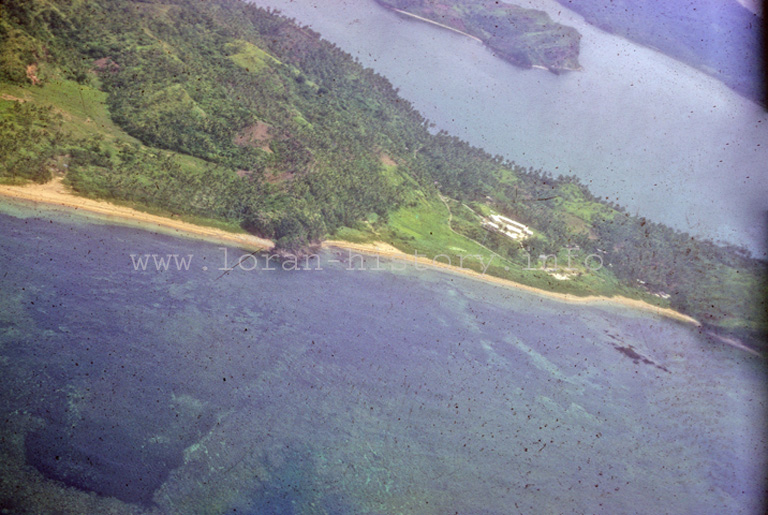 Thanks Bill!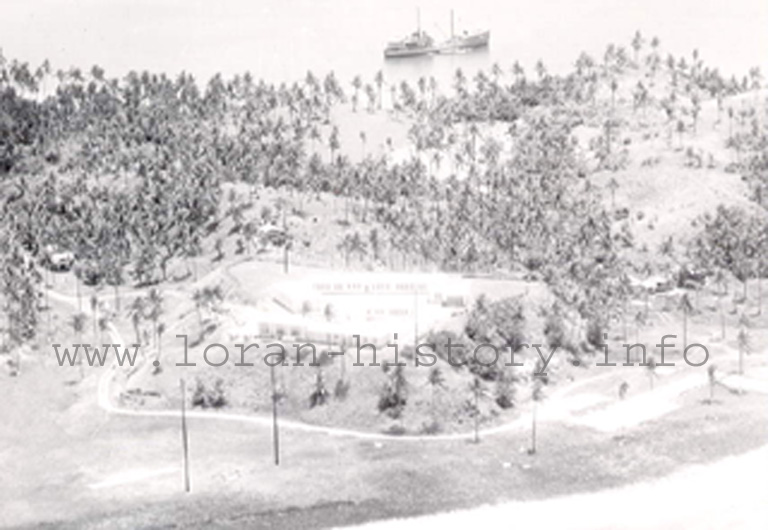 USCGC KUKUI supplying the station c./1966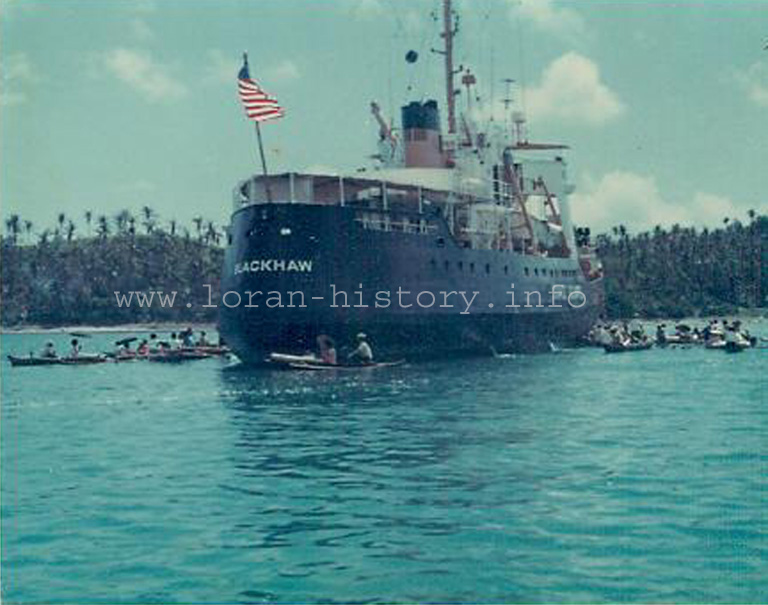 The CGC BLACKHAW c./1970
(From the album of QM2 Hans Burkhardt
Contributed by Emilo Garcia)
Thanks Emilo!