Home
Contact us
Personnel Roster
Complete Roster
Search by Unit
Search by Last Name
Rememberences
Guest Book
View the Guest Book
Sign the Guest Book
Links of Interest
What is a Loranimal?
Reminiscing
Amelia Earhart Project
Loran Health Issues
Miscellaneous
Discussion Forum

Unit Awards
Loran-A
Loran-B
Loran-C
CYTAC
Operation Tight Reign
ATLS Program
CG Documents
Loran Implementation, Planning, Installation, and Termination
Omega System
Loran Stations
Adak
Aguni
Amchitka
Angaur Island
Angissoq
Aquadilla
Atafu
Attu
Baccaro
Baker
Barrigada
Batan
Battle Harbor
Baudette
Bikati
Biloxi
Biorka
Bo
Bodie Island
Boise City
Bona Vista
Cameron
Comfort Cove
Canton Island
Caribou
Cape Atholl
Cape Blanco
Cape Christian
Cape Hatteras
Cape Race
Cape San Blas
Cape San Juan
Cape Sarichef
Carolina Beach
Catanduanes
Conson
Dana
Deming
East Blockhouse
Ejde
Eniwetok
Estaca de Vares
Estartit
Fallon
Fenwick Island
Flores
Folly Island
Fox Harbour
Fredriksdal
French Frigate Shoals
Galveston
Gardner Island
Garths Ness
George
Gesashi
Gillette
Grand Isle
Grand Turk Island
Grangeville
Gray Point
Guam Island
Hachijo Jima
Hasaki
Havre
Hobe Sound
Hokkaido
Ichi Hanare
Iwo Jima
Jan Mayen
Johnston Island
Jupiter
Kargabarun
Kauai
Kodiak
Kure Island
Kutdlek
Kwajalein
Lampang
Lampedusa
Las Cruces
Malone
Mangersta
Marcus Island
Marshall Point
Martha's Vineyard
Matagorda
Matratin
Matsumae
Mediterranean Secton
Middletown
Miho Bay
Miyako Jima
Molokai
Montauk Point
Morotai
Nantucket
Narrow Cape
Naulo Point
Newton Point
Niigata
Niihau
Nipisat
Nomaike
Ocean Cape
Okama Saki
Orsuiagssuaq
Oshima
Ottisi
Palau

Point Arena
Point Arguello
Point Grenville
Point Sur
Porspodor
Port-Aux-Basques
Port Clarence
Port Hardy
Port Isabel
Porto Santo
Pulo Anna
Pusan
Raymondville
Roguron
Sagres Point
Saipan Island
San Mateo Point
San Salvador
Sandur
Sandy Hook
Santa Maria
Sattahip
Searchlight
Sellia Marina
Seneca
Shaw
Shoal Cove
Sitkinak
Skuvanes
Spring Island
Spruce Cape
South Caicos
St Matthew
St Paul
Sylt
Talampulan
Tan My
Tarumpitao
Tarva
Tok
Tsushima
Ulithi
Umnak
Upolu Point
Venice
Vik
Wake Island
Weybourne
Williams Lake
Yap
Yonakuni
Monitor Stations
Bermuda
Cape Chiniak
Chatham
Eglin
Fuchu
Hilo
Kami-seya
Keflauik
Kinnakeet
Kodiak
Majuro
Midway
Oak Island
Ratidian Point
Rhodes
Sardinia
Shetland
St Brides
St George
Twillingate
Udorn
Other Monitors

Areas, and Sections
COMLANTAREA(Atl)
COMPACAREA(Ptl)
Activities Europe
Far East Section
Philippine Section
Marianas Section
Med Sea Section
SE Asia Section
Liaison Office Northern Europe
NAVCEN
Other Entities
Construction Comand Unit 203
Construction Det "A"
Guam Advance Base
Subic Bay
Wildwood
USCGC Kukui

External Links
Coast Guard Historian Office
Jerry Proc's Hyperbolic Radio Navigation Systems Page
Dennis McCord's Estaca de Vares website
LORAN STATION KARGABARUN
40 58.3N - 27 52.1E (Oct 1, 1964)
40 58 20.950 N 27 52 01.520 E (WGS-72)
40 58 21.066 N 27 52 02.074 E (WGS-84)
Pictures
Fact Sheet
Site Survey:

MAR 1958

Construction Date

22 Aug 1958 -Construction commenced
12 FEB 1959 - station completed

Constructed by:

Turkish Contractor ($675,000USD)

Established:

17 FEB 1959 - Commissioned

Disestablished:

23 JUL 1993 - Decommissioned
021300Z SEP 1994 – US involvement of station operations ceased. Station transferred to host nation.

Operated by:

1959 – 02 SEP 1994 USCG
02 SEP 1994 - Turkey

Chain:

MEDITERRANEAN

Station Letter designation:

1959 – 1967: "X"
1967 – 1993: "Y"

Station code name:

Chain Code: TACK
TACK II

Station Unit Number/OPFAC:

APO 380
96-40113

Radio Call Sign:

Station aka:

TUSLOG DET 52, TARGABARUN

On-air testing date:

SL-4, 1 FEB 1959 - low power testing
7990, 112132Z OCT 1978

Operational date:

250000Z MAR 1959

Operations Ceased:

25 FEB 1993 - tower iced caused a collapse of the tower

Station Operation:

Single SLAVE/SECONDARY
SL-4, XRAY
SL-1, 7990, YANKEE

Station pair:

SL-4, ESTARTIT(1962-67), MATRATIN, SELLIA MARINA
SL-1, ESTARTIT, MATRATIN(1967-70), SELLIA MARINA, LAMPEDUSA(1972-75)
7990, ESTARTIT, SELLIA MARINA, LAMPEDUSA (1975-93)

Loran Rate:

SL-4, SL-1, 7990

On-Air:

SL-4, 25 MAR 1959
SL-1, 1967
7990, 25 FEB 1975
7990, 121530Z OCT 1978

Off-Air

SL-4, 1967 Change of rate
SL-1, 25 FEB 1975 Change of rate
7990, 290900Z JUL 1975 Disagreement between US & Turkey
7990, 25 FEB 1993 Tower iced which caused a collapse - tower was not replaced

Monitor Rate:

1959-Baseline Monitor

Equipment:

1 FEB 1959 - AN/FRN-38/39 Electronics Installation completed - 240Ksw
1976 - AN/FPN-54, AN/FPN-60, LRE, AN/FPN-39 240KW
1986 - AN/FPN-39 modification 165KW

Antenna Type:

625ft TLM – Stainless, Inc, Model 1100, 1959 – 25 FEB 1993

Personnel Allowance:

Station Mascot:

1970 - Beano, Bear, Buke

Miscellaneous:

KARA BURUN stated as the Local Name site in the site survey report dtd 17 MAR 1958.
It was highly recommended to being designated a TUSLOG detachment under the 1954 Facilities Agreement – as per site survey.
16 FEB 1960 Site survey declassified from SECRET
1964 CO shot himself (Dear John Letter from wife)
1973: Named Changed to KARGABARUN
1975-78 Station off air due to US Arms embargo
25 FEB 1993: Tower fell - ice storm - station never retrun to on-air status
021300Z SEP 1994 – Station transfer to Host Nation

Commanding Officers / Officers in Charge

1st CO: LT Sanders 1959 - 1960
CO: LT J Hidenrack 1962 - 1963
CO: LT John F Otranto 1963 - 1964
CO: LTJG James Umberger 1965 - 1966
CO: LTJG Radford Rodgers 1968 - 1969
CO: LTJG John J Powers 1970 -1971
CO: LTJG J G Miho 1972 - 1973
CO: LTJG Harper 1973 – 1974
CO: LTJG Whitaker 1974 - 1975
CO: LTJG William Wittenmeyer 1975 - 1976
CO: LTJG Crawford 1976 - JUL 1977
CO: LTJG Rob Turner JUL 1977 - JUL 1978
CO: LTJG Steven Swanson 1979 - 1980
CO: LTJG Brian J Ford 1980 - 1981
CO: LTJG Robin Voiles 1983 - JUL 1984
CO: LTJG Kurt B Hinrichs JUL 1984 - JUL 1985
CO: LTJG Mark Higgins JUL 1985 - 1986
CO: LTJG Clem Ketchum 1986 – 1987
CO: LTJG Dean Bruckner 1987 – 1988
CO: LTJG Barry B Compagnoni 1988 - 1989
CO: LTJG Fahy 1989 - 1990
CO: LTJG Reynaldo Quiroz 1990 - JUN 1991
CO: LTJG Roger N Wylkle JUN 1991 - 1992
Last CO: LTJG J L Rosario 1992 - 23 JUL 1993

Fred's Place Reunion Hall: OLD NEW
Awards:
Southwest Asia Service Medal (SWASM)

(1) Defense of Saudi Arabia - 2 August 1990 to 16 January 1991
(2) Liberation and Defense of Kuwait - 17 January 1991 to 11 April 1991
(3) Southwest Asia Cease-fire - 12 April 1991 to 30 November 1995
MEDALS AND AWARDS MANUAL
COMDTINST M1650.25D
5 May 2008

9. Southwest Asia Service Medal (SWASM).
a. Eligibility Requirements. Awarded to military personnel in designated areas of operation as follows:
(1) General. The SWASM may be authorized for wear by members of the Coast Guard who have served in one or more of the following areas on or after 2 August 1990 to 30 November 1995: the Persian Gulf, Red Sea, Gulf of Oman, Gulf of Aden, that portion of the Arabian Sea that lies north of 10 N latitude and west of 68 E longitude, as well as the total land areas of Iraq, Kuwait, Saudi Arabia, Oman, Bahrain, Qatar, and the United Arab Emirates. Individuals serving in Israel, Egypt, Turkey, Syria, and Jordan, including airspace and territorial waters, between 17 January 1991 and 30 November 1995 are also eligible for award of this medal.
Thanks to Jerry Beasley for pointing this out.
Our LORAN signal was used by the ground troops. Several times we were ordered to cease any routine maintenance that would affect the signal strength (no transmitter switches, etc). Jerry Beasley


Documents:
310620Z MAY 74 - State Department Negotiations MTG May 24, 1974 Communications and Electronics - pdf
120920Z AUG 74 - State Department GOT Refusal to approve changes to US Installations/Operations until IA's Signed - pdf
290025Z JUL 75 - State Department Special Number Three Telegraphic Summary - pdf
300040Z JUL 75 - State Department Restrictions on US Military Activities Kargabarun and Izmir - pdf
302237Z JUL 75 - State Department Creased Transmissions - pdf
071545Z AUG 75 - State Department GOT Restrictions on Military Activities Situation Report as of 1700 Hours Local August 7 - pdf
090845Z AUG 75 - State Department Training at Loran Station - pdf
091535Z DEC 77 - State Department US Turkish Defense Cooperation Kargabarun Loran Station - pdf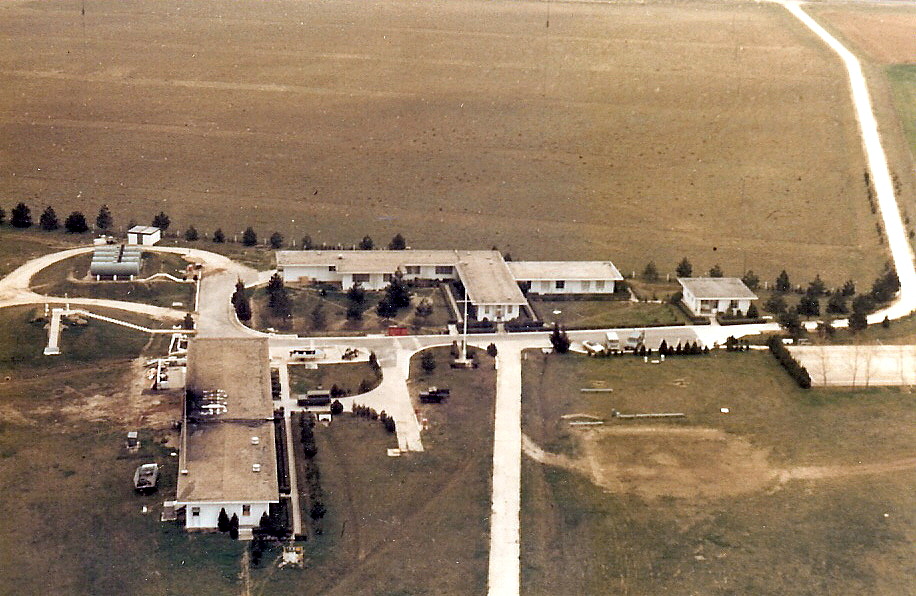 Photo contributed by Carl Burkhart
Thanks Carl!

Stars and Strips article Nov 8, 1969
The photos below were contributed by Joe Rush (Plank Owner)
Some of the photos were taken by CWO Atkinson (2nd XO)
The van we used to calibrate the baseline at Targaburun, Turkey in 1959 - Joe Rush
AN/FPN-38 Timer
AN/FPN-39 Transmitter
Looking down the asile Ampifier, Transmitter, Power Supply
1st CO LT Sanders
CHRELE Bob Atkinson
Station Interpreter - Mohammed Ali Denc
The BMC - name unknown
CHRELE Atkinson with station dogs
Station crew ready for inspection
A couple of the crew ready to rotate back to the "Land of the Big PX"
Local help to plow a field so the station could have a garden
Local residents
Local children
Local Sheep herder
Yakup (Jacob in English) aka as Groucho for the mustache
Vollyball game with station crew and local residents
Entering the city through ancient wall and aquaduct
Istanbul
Istanbul local market
Thanks Joe!
The below photo is of the Turkish WWI Gelibolu (Gallipoli) Memorial Museum at the station c./Jun 1966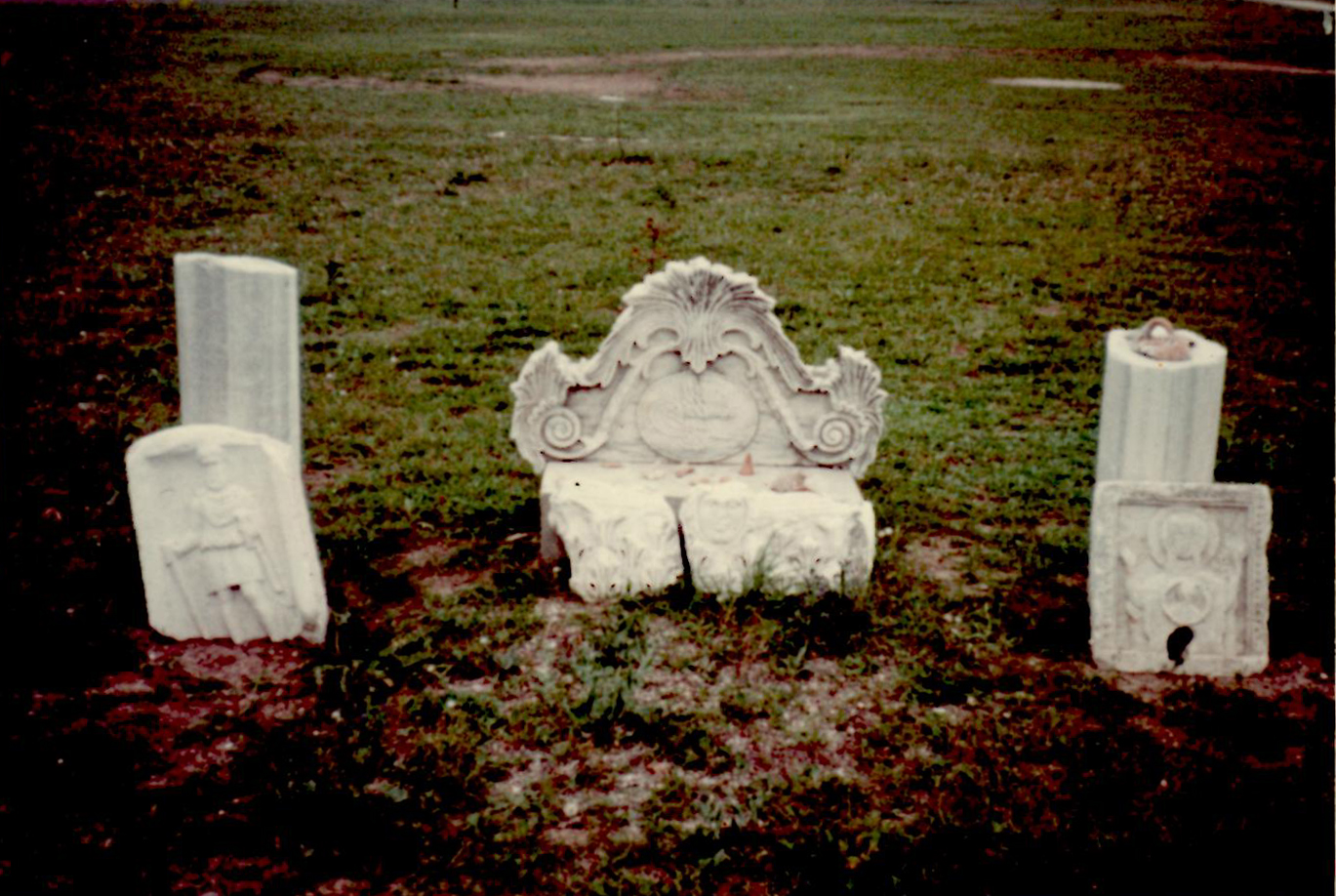 Gelibolu WWI Memorial
Taken and contributed by Jim Umberger (CO) retired as a Captain
Thanks Captain!