LORAN STATION EJDE
62 18.0N - 07 04.4W (Oct 1, 1964)
62 17 59.680 N 07 04 26.710 W (WGS-72)
Fact Sheet
Site Survey:
AUG 1958


Construction Date
1959


Constructed by:



Established:
1959


Disestablished:
31 DEC 1994 - U.S. terminated support for LORAN C
31 DEC 2015 - Termination of the signal


Operated by:
DENMARK


Chain:
NORWEGIAN SEA - SL-6, SL-0, SL-3, 7970
NORTH ATLANTIC – SL-7, 7930
ICELANDIC - 9980; 9007


Station Letter designation:
SL-6, SL-0, SL-3, 7970 – "M"
SL-7, 7930, 9980 – "X"


Station code name:
RAIL 1
WELD III


Station Unit Number:



Radio Call Sign:
OUN


Station aka:



On-air testing date:
1959


Operational date:
MAR 1960


Operations Ceased:
31 DEC 1994 - US Involvement ceased
01 JAN 1995 - Station Operations continued
31 DEC 2015 - Signal Termination

Station Operation:
1959 – 1966 Single MASTER
1966 – 1994 Dual Rated: Master/Secondary


Station pair:
SL-6, 1959 – 1964 BO, JAN MAYEN, SANDUR
SL-0, SL-3, 7970 1964 – 31 DEC 1994 BO, JAN MAYEN, SANDUR, SYLT
SL-7, 7930, 1966 – 31 DEC 1983 CAPE RACE, SANDUR, ANQISSOQ
9980, 1 JUN 1983 – 31 DEC 1994 ANGISSOQ, SANDUR
9007, 1 JAN 1995 ANGISSOQ, SANDUR


Loran Rate:
SL-6, SL-0, SL3, 7970, SL-7, 7930, 9980


On-Air:
SL-6, MAR 1960 – 1964
SL-0, 1964
SL-3, 1966
SL-7, 1966 Station became Duel rated
7970, 25 FEB 1975
7930, 25 FEB 1975
9980, 1 Jun 1983
9007, 010001Z JAN 1995


Off-Air
SL-6, – Change of Rate – Sylt added to the chain
SL-0, 1966 - Change of Rate – Station became duel rated
SL-3, 25 FEB 1975 – Change of Rate
SL-7, 25 FEB 1975 – Change of Rate
7930, 312400Z MAY 1983 Chain reconfigured
7970, 312400Z DEC 1994 GPS replaced Loran C requirements
9980, 312400Z DEC 1994 GPS replaced Loran C requirements
9907, 31 DEC 2015 - Signal Termination

Monitor Rate:



Equipment:
1959 - AN/FPN-38/39, 625FT Twr 325KW
1964 - AN/FPN-44, 625FT TWR, 400KW
1995 – AN/FPN-64 24 HCG, 400KW


Antenna Type:
625ft – Stainless Inc, Model 1150R, 1959 – 28 MAR 1962
625ft – Stainless Inc, Model 1250R,
AUG 2018 - Tower Dismantled

Personnel Allowance:



Miscellaneous:
28 MAR 1962 – Tower Collipased – Jan Mayen became Master on 29 Mar 1962.
16 FEB 1969 - Station Folder declassified (SECRET)
31 DEC 1994 – US Involvement ceased.


Commanding Officers /
Officers in Charge
Frode Thielfold 1959 – 1984
Ivan M. Carlsson 1984 – 2004
Asbjørn Østerø 2004 -


Documents:
01 OCT 1985 - Mr. Solvi Jespersen Distinguished Public Service Award - pdf
DEC 1994 - Capt Summers and CDR Gasley with station crew - pdf
03 APR 1962 - White House Brief Tower collapsed 28 Mar 1962 - Jan Mayen ordered operational Master (photo below)
06 JUN 1962 - White House Brief Tower Collapsed
Pictures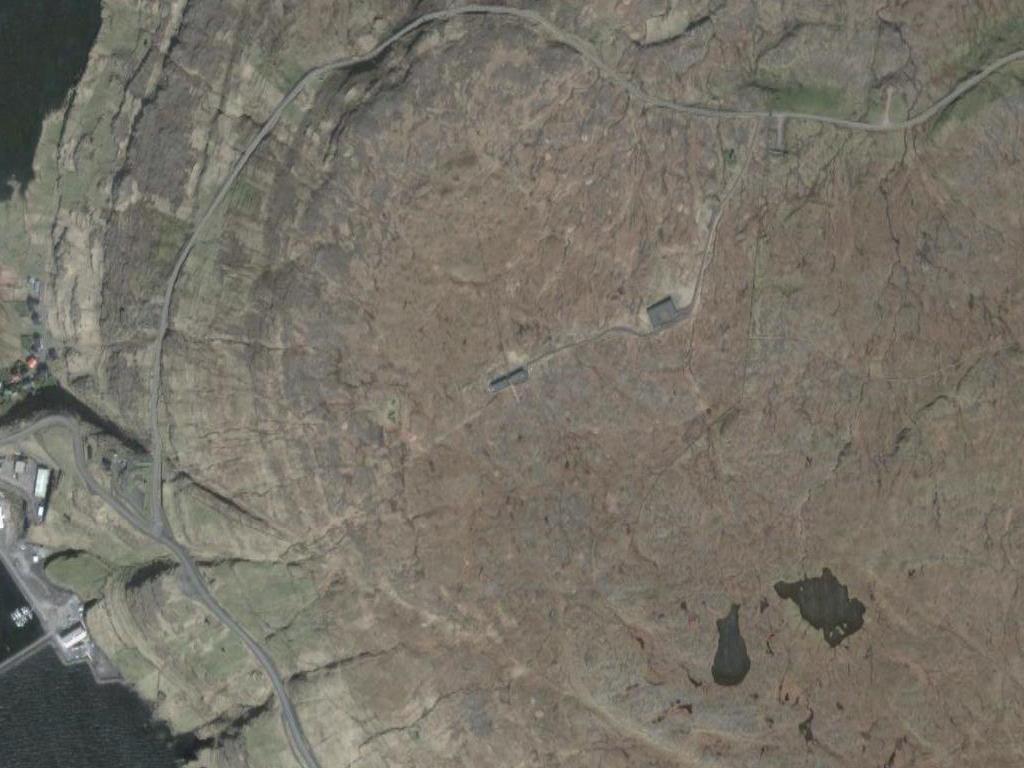 Picture from google earth.
From the tower manual - 625ft tower, tower colapse mentioned in White House Briefing
Photo contributed by Cdr Carl Burkhart(Ret)
Thanks Carl!
Below photos were contributed by Ivan Carlsson
Station Manager 1984 - 2004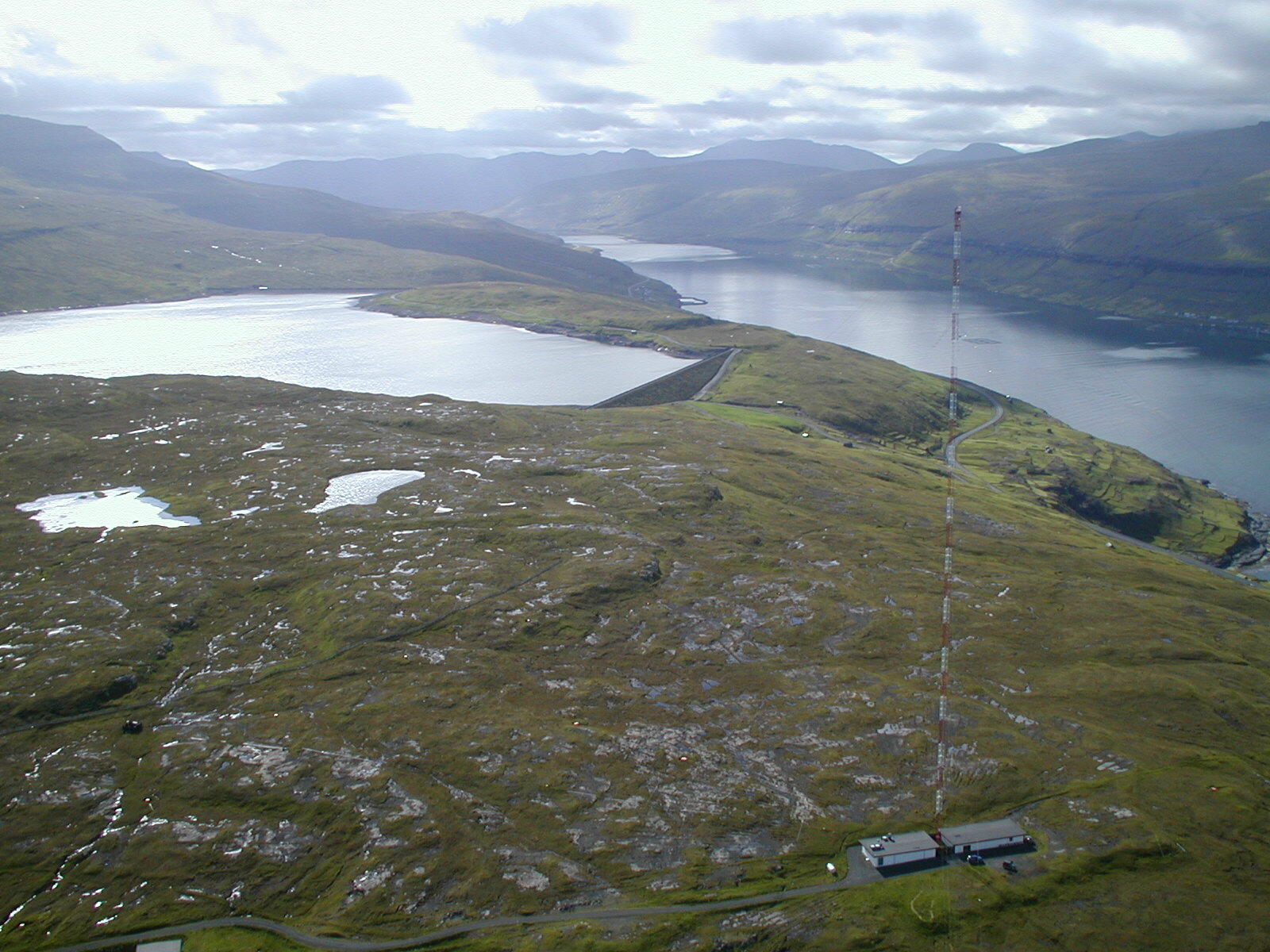 circa 2002
The build to the left the technical equipment (old AN/FPN-39 XMTR building). The building on the right is now office, storeroom, workshop, etc (old AN/FPN-44 XMTR building). The old office, engineroom and watchstander building is now completely empty and is laying outside the TLE foundations to the left.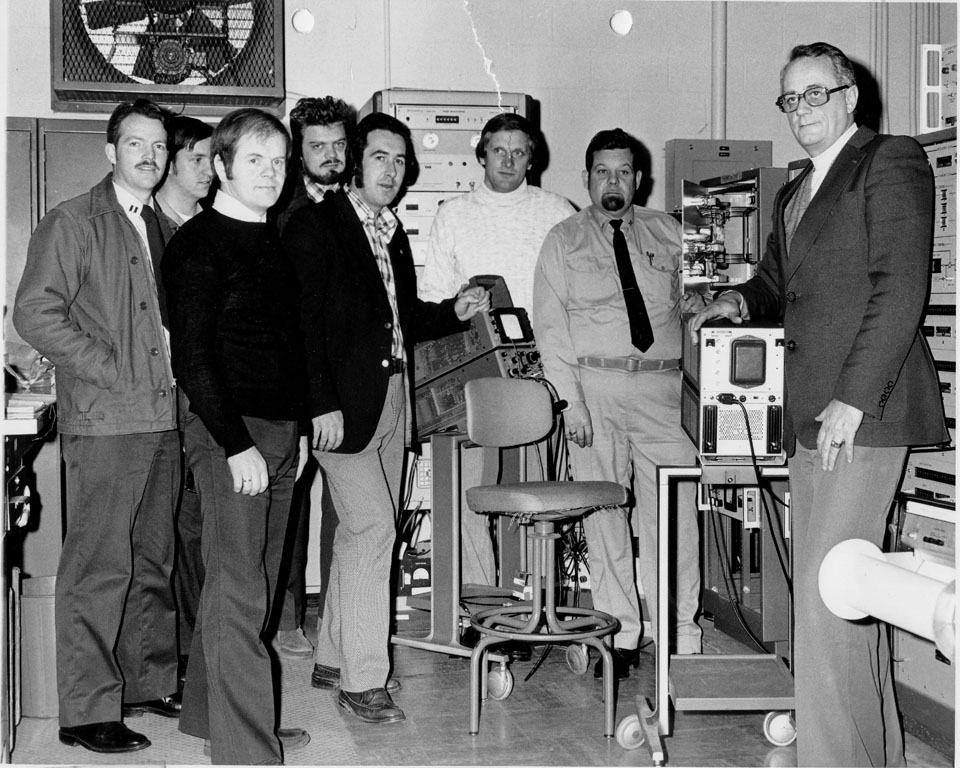 Photo taken at Wildwood for LRE training c./mid 70's
L to R: Gunner Mackeprang (Angissoq Loran C Tech); Jøgvan K. Mørkøre (Ejde Loran-C Tech, in Dec 2012 cerebrated his 50th anniversary at the station); sitting unknown; Hans A.B. Hansen (Angissoq, station leader); Frode Thielfoldt (Ejde Station Manager).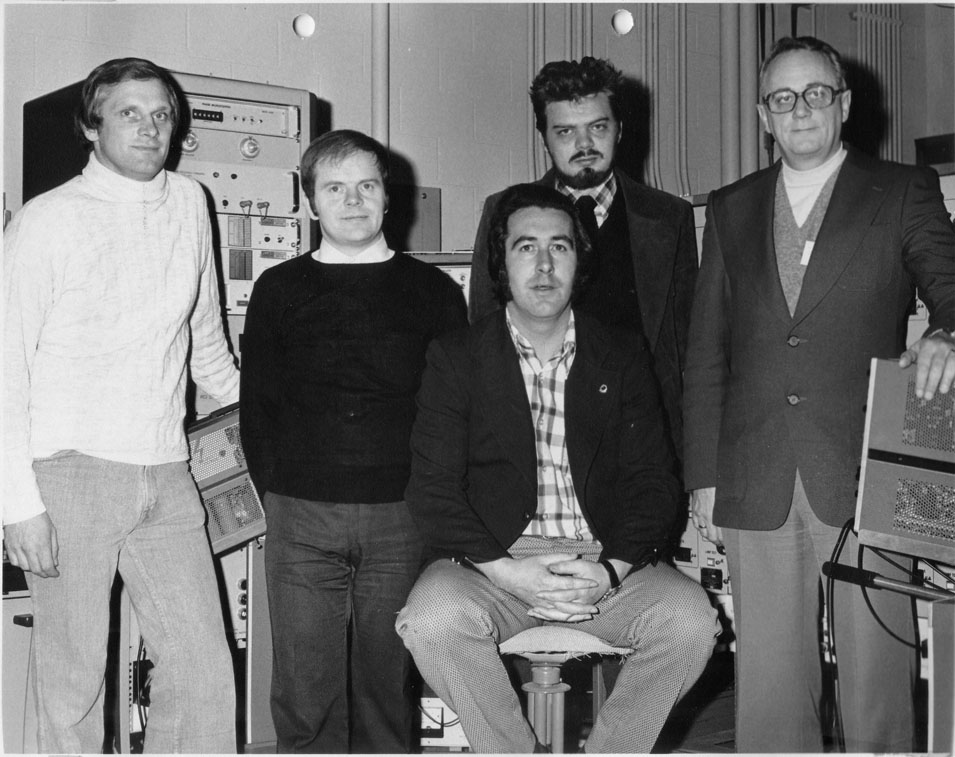 Wildwood LRE traing mid 70'S
The photos below are from the days of construction
contributed by Ivan Carlsson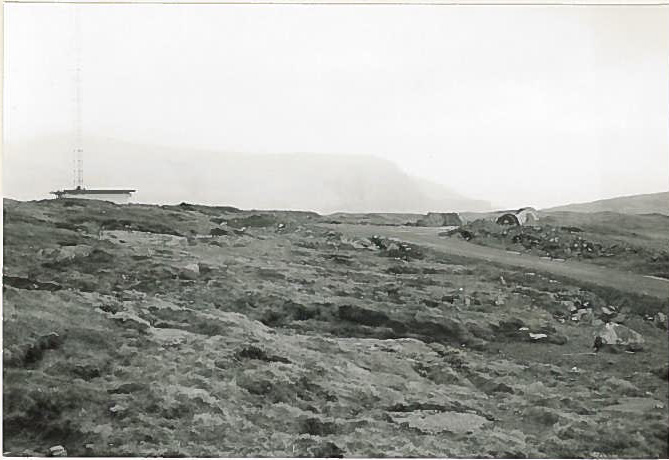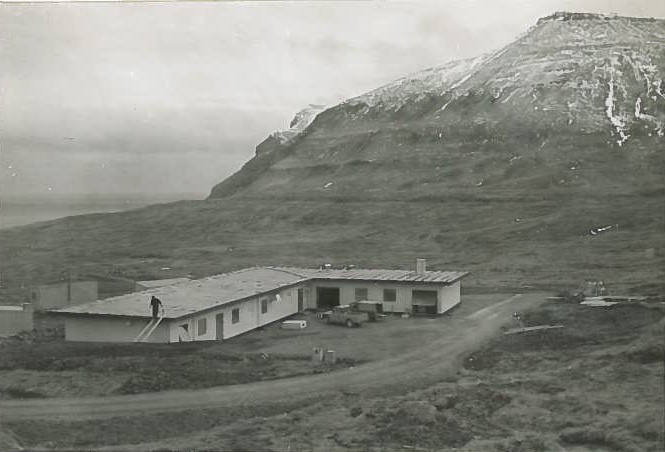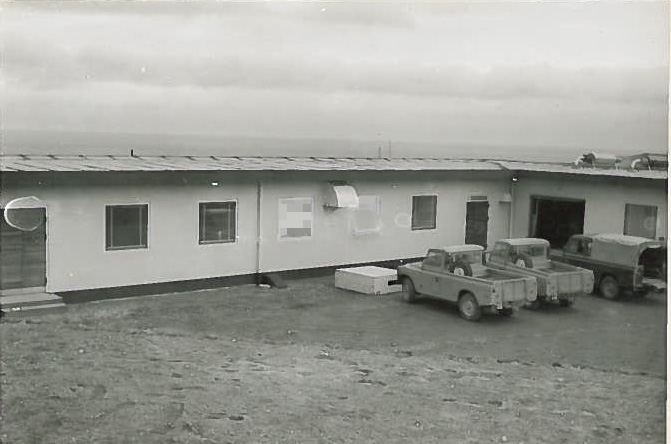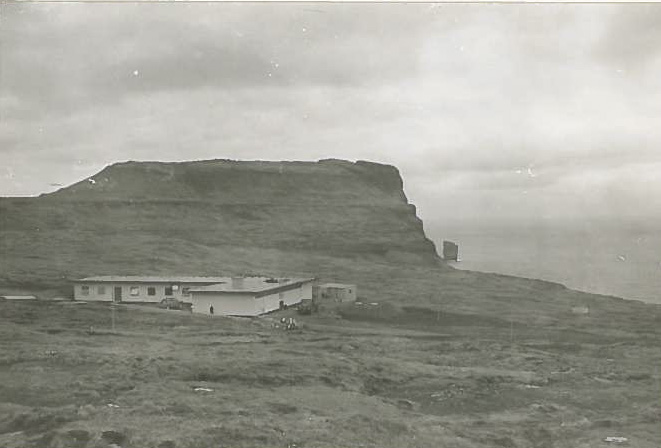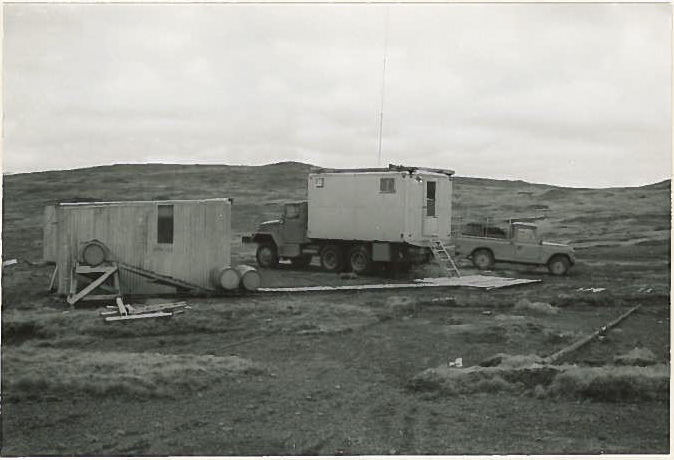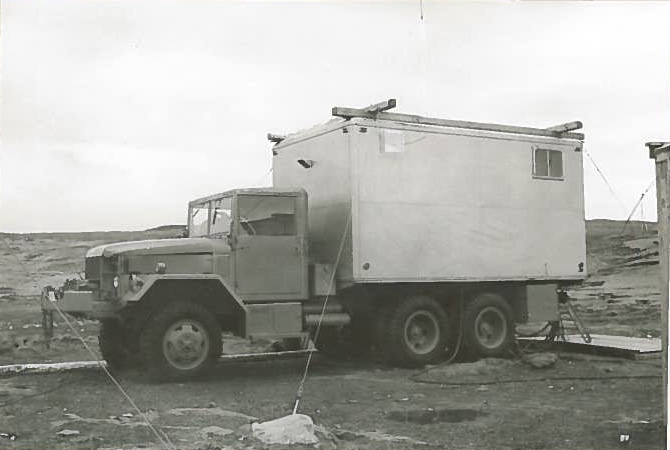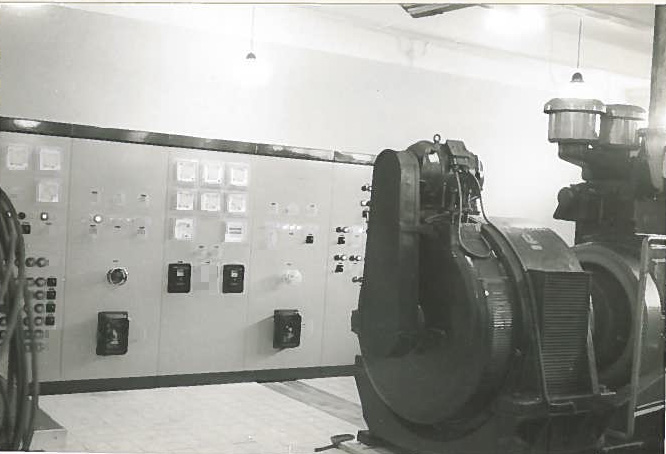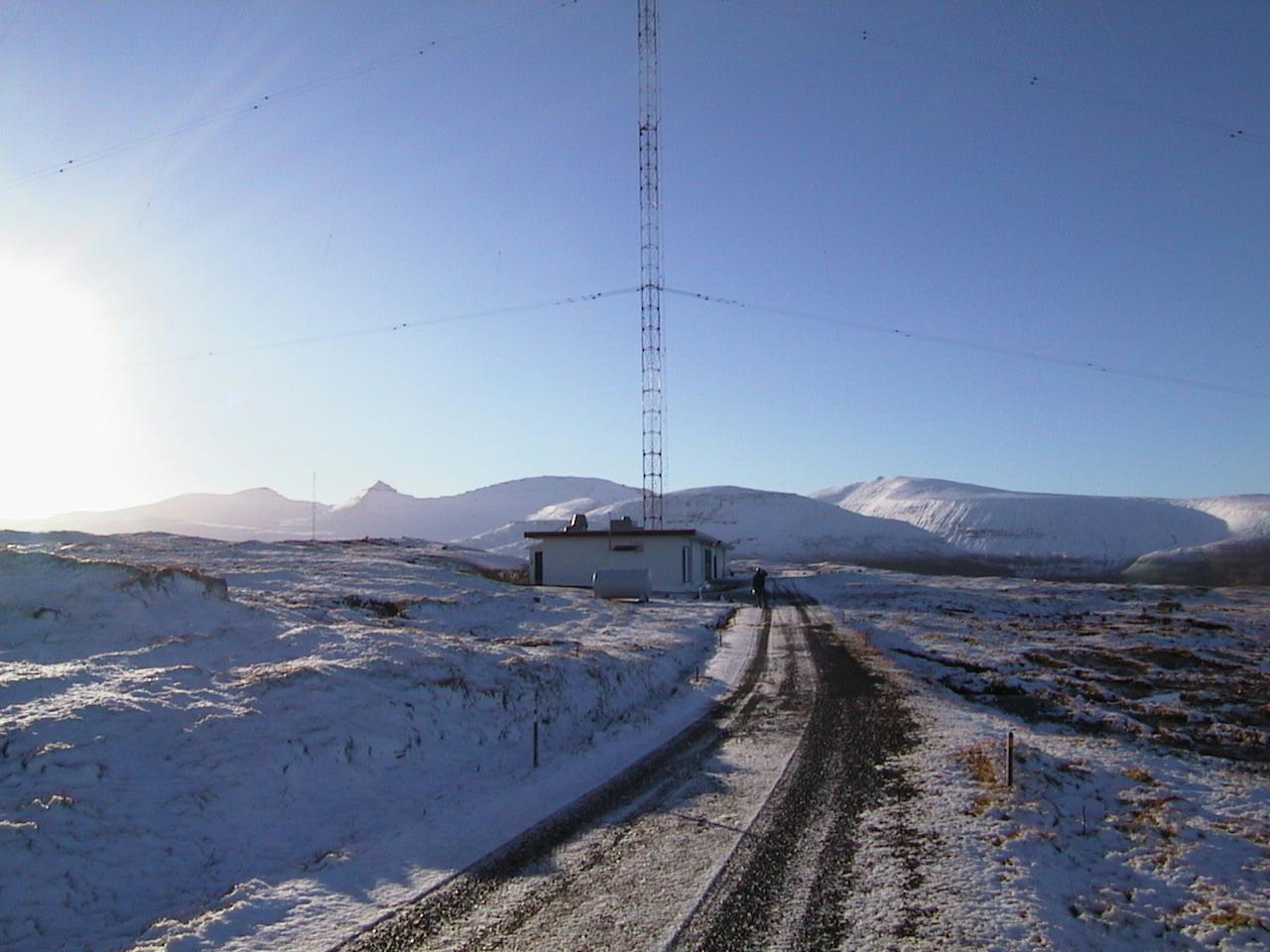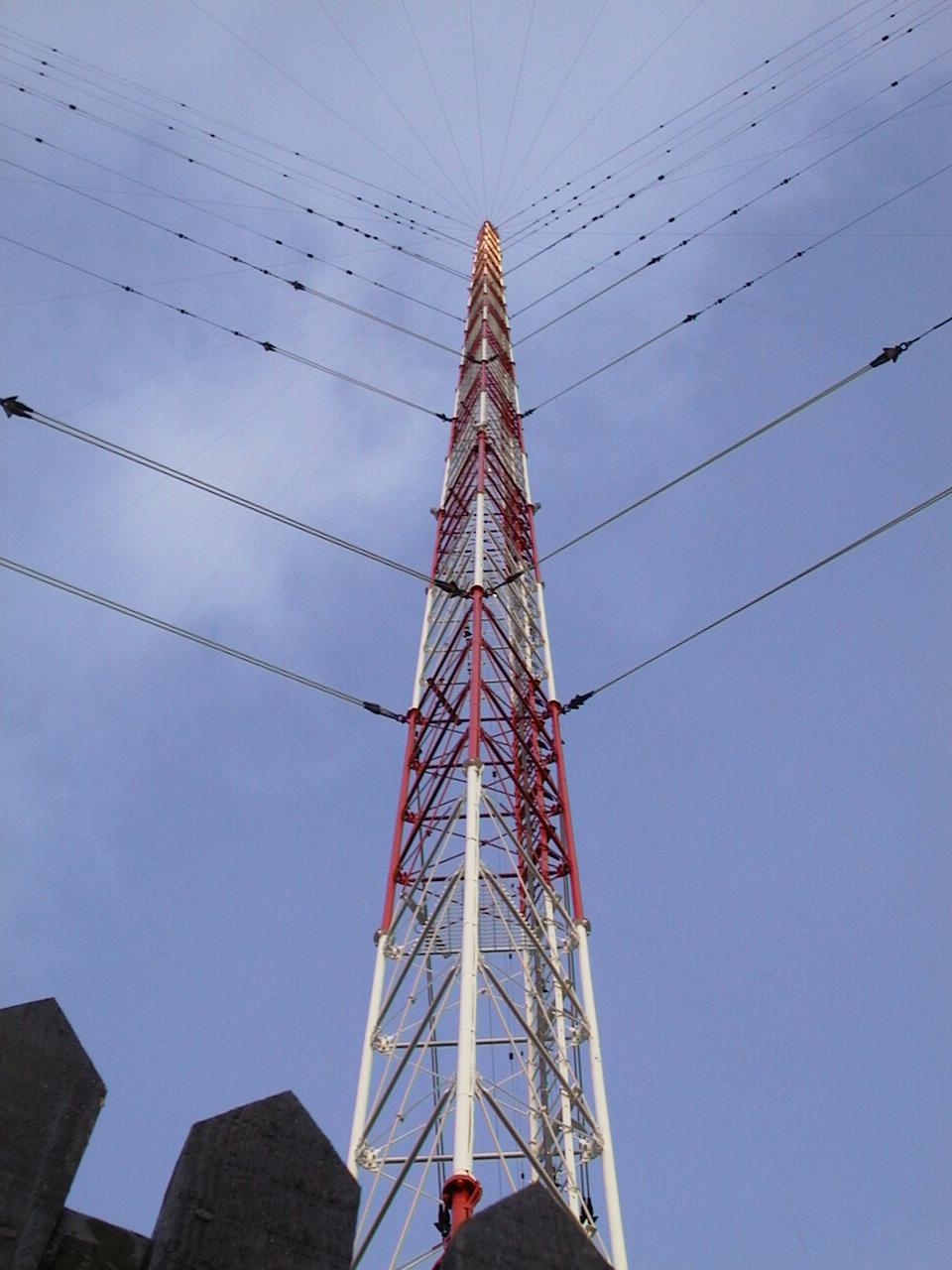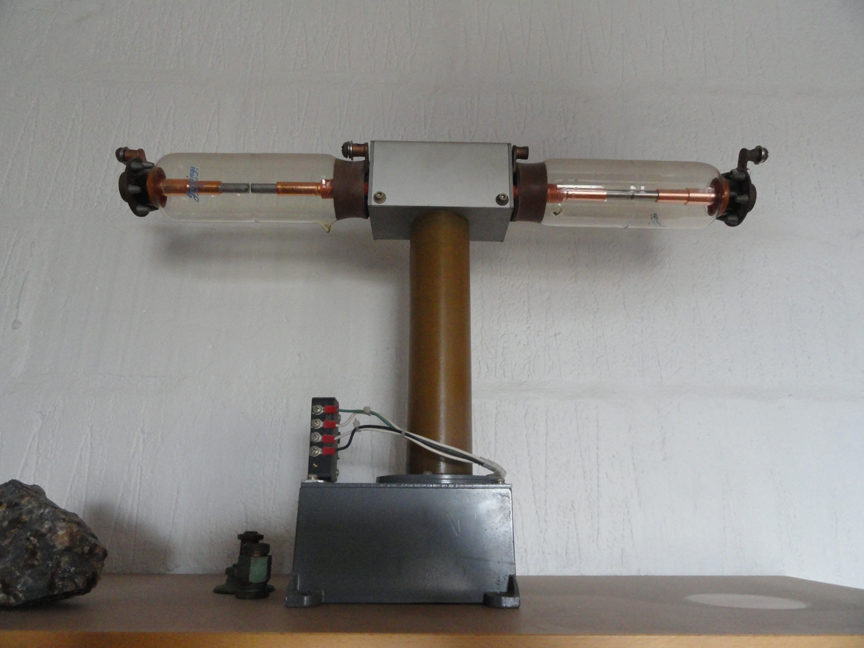 AN/FPN-44 Vacuum Tube Antenna relay
The below photos were taken during the dismantling of the 625' tower c./Aug 25, 2018
The tower construction in 1962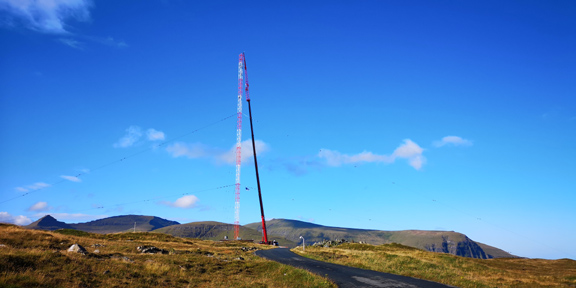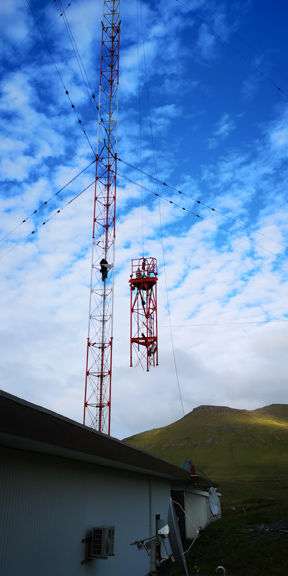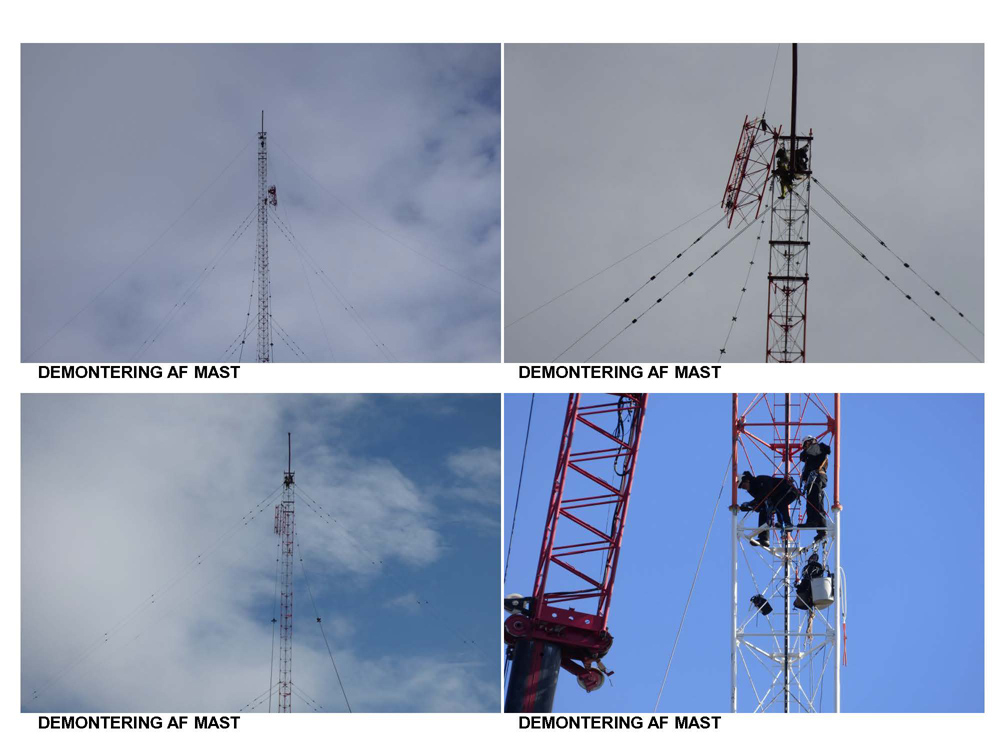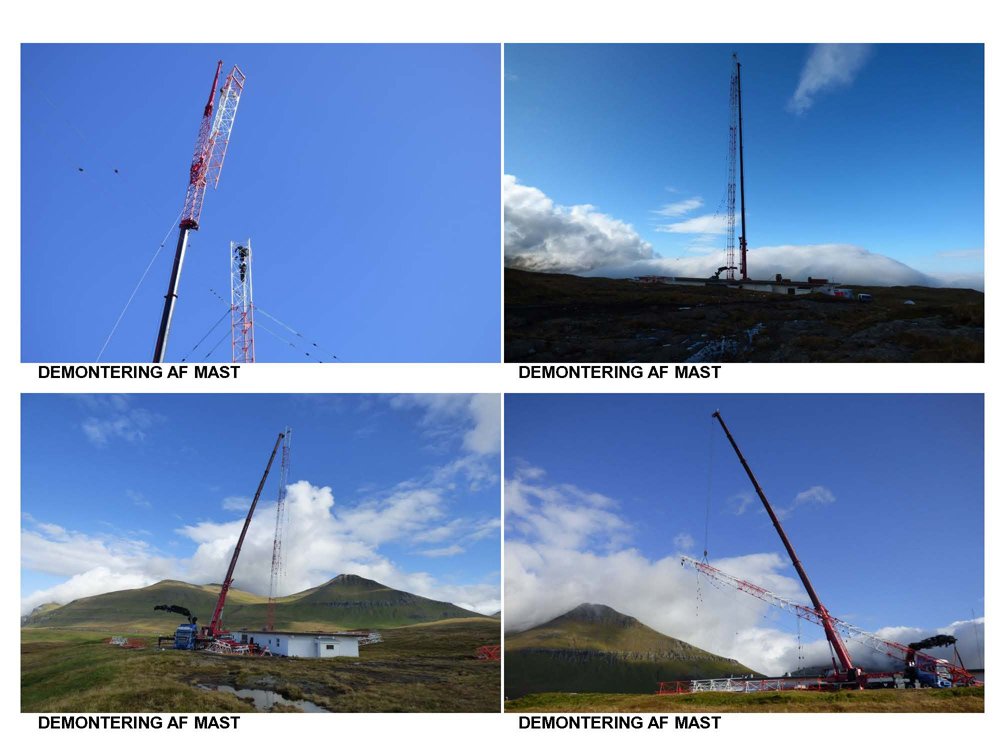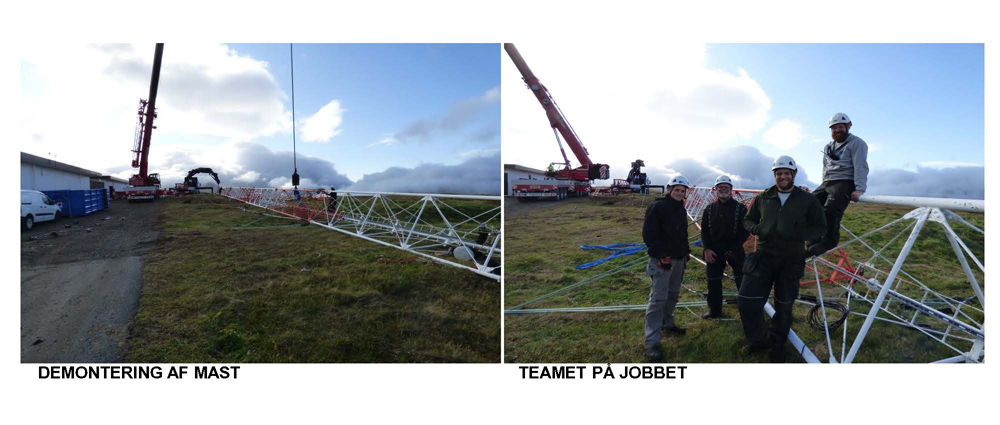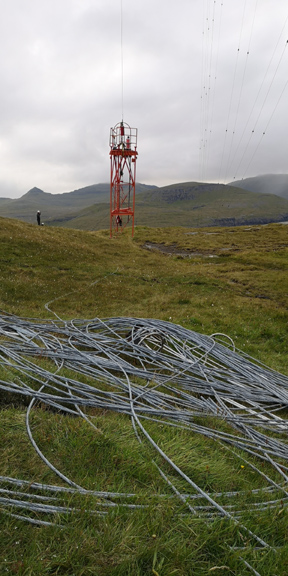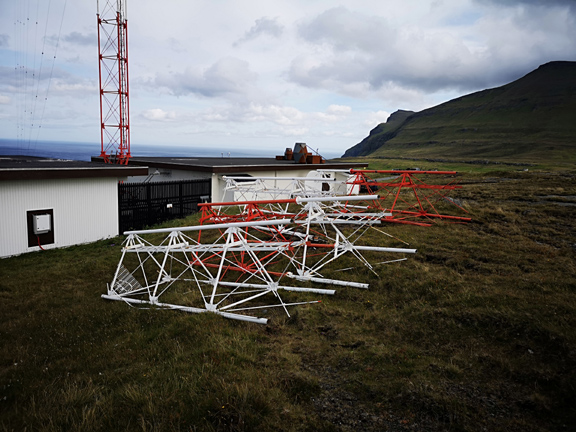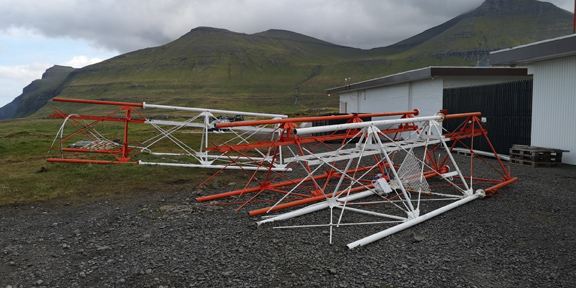 Thanks Ivan!