LORAN STATION ESTACA DE VARES
43 47 05.28 N 07 40 35.82 W (1960 Mercury Datum)
Fact Sheet
Site Survey:
1955


Construction Date



Constructed by:



Established:
1960


Disestablished:
JAN 1978


Operated by:
USCG


Chain:
NATO "C"


Station Letter designation:
1H5, "S"


Station code name:
RITE 3


Station Unit Number:
Radio Call Sign:
AOB-50


Station nickname:



On-air testing date:
1S4, 1960


Operational date:
1961


Operations Ceased:
312400Z DEC 1977


Station Operation:
Single MASTER


Station pair:
1S4, PORSPODOR
1H5, EAST BLOCKHOUSE


Loran Rate:
1S4, 1H5


On-Air:
1S4, 1961
1H5, 1976


Off-Air
1S4, 1976
1H5, 312400Z DEC 1977


Monitor Rate:



Equipment:



Antenna:
120ft Tower
Personnel Allowance:
1967 - LTjg, ET1, 2 ET2, ET3, RM2, 2 RM3, CS2, EN1, EN3, 2 SN, FN


Station Mascot:
1964 - Pedro
1967 – Snoopy was a pup during this period and loved by all. He was injured by our truck and had his left rear leg in a cast for awhile. He then had a disease and it was decided to put him to sleep. A very sad evening when a few of the crew took him outside behind the station, shot him and buried him. I have several photo's of Snoopy during that period. A great dog!
Roland Perreault

1975 - Narc


Miscellaneous:
1961 - On-Air date delayed due to Spanish fishing fleet using nearby radio frequencies.
1967 – 1968 12 hrs of operation 2000 to 0800 – French station 12 hour day operation
1977 - Last two and half months station manned by USAF and USCG


Commanding Officers /
Officers in Charge
1st CO: LT Robert S. Palmer 1960 - 1961
2nd CO: LT Robert Reynard 1961 – 1962
CO: LTJG Leon Z Katchaian 1964 - 1965
CO: LTJG Lambertson 1965 - OCT 1965
CO: LTJG Raymond D Bland OCT 1965 – OCT 1966
CO: LTJG O'Niell OCT 1966 - 1967
CO: LTJG A. D. Picone 1967 – 1968
CO: LTJG David Light 1968 - 1969
CO: LTJG Fishburn 1969 - 1970
CO: LTJG Jon Neff 1970 - 1971
CO: LTJG Lake 1971 - 1972
CO: LTJG Tom Pearson 1972 - 1973
CO: LTJG Mark Beasley 1973 - 1974
CO: LTJG Christopher Waring 1974 - 1975
CO: LTJG David Crawford 1975 - 1976
Last CO: LTJG John Wcislo 1976 - FEB 1978


Fred's Place Reunion Hall:
Documents:
01 JUL 1967 - General Information Book - pdf
261103Z NOV 76 - State Department Loran A Station Estaca de Vares, Spain - pdf

Pictures
Photo from Google Earth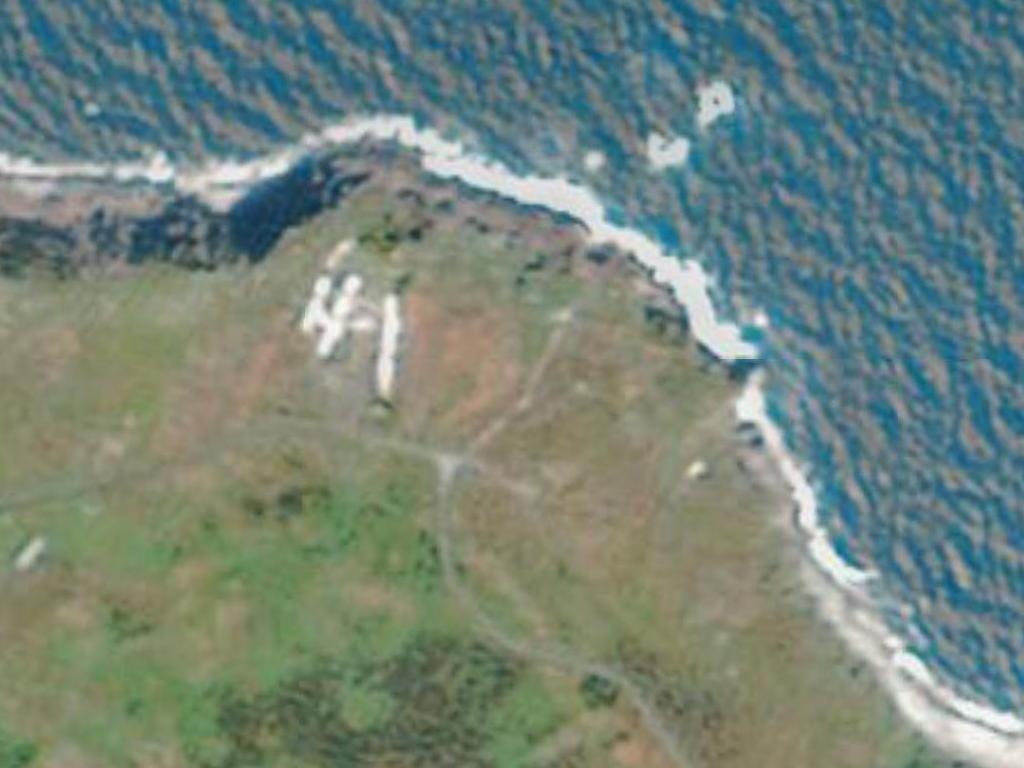 The photo below was contributed by Robert Reynard (CO 1961-62)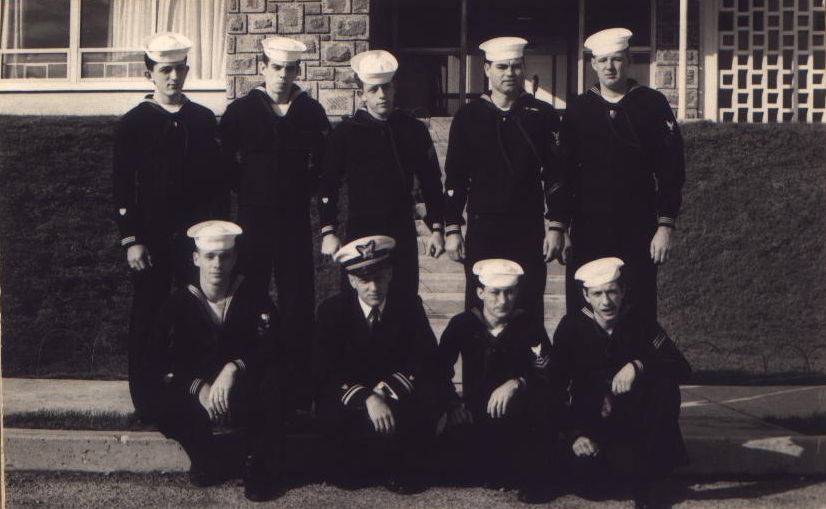 Back Row L to R: EN3 Richard Rog, RM2 Jim Philips, SN Mike Fewell, EN1 Don Allen, ET1 Bill Weisenborn
Front Row L to R: ET2 BuD Everritt; LTJG Robert Reynard (CO); CS2 Frank Giangrosso, DC3 Richard Russo
Thanks Bob!
The photos below were contributed by Ray Bland c./1965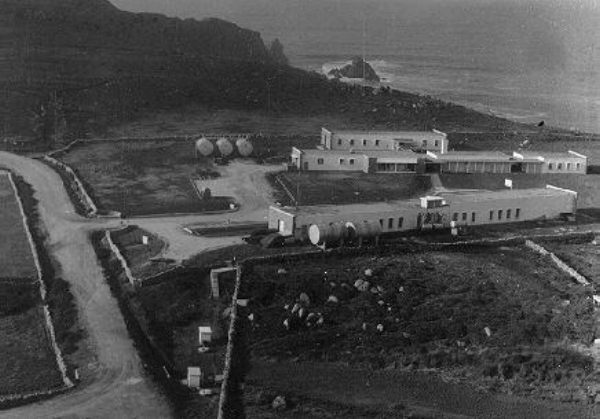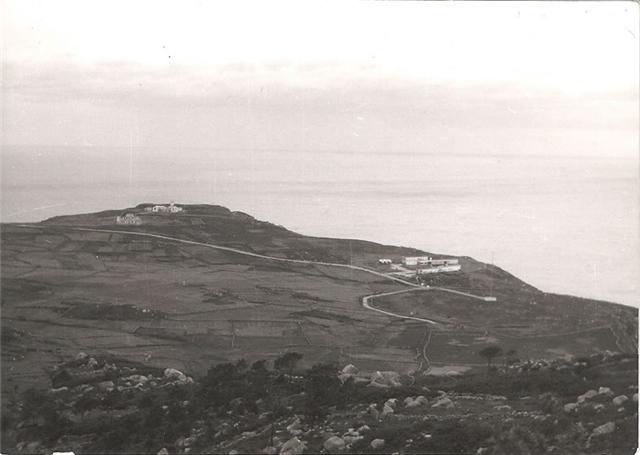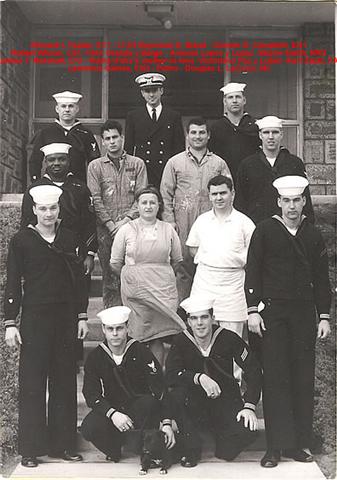 c./Dec 1965
Richard L Yeates, ET1 - LTJG Raymond D Bland - Gordon D Campbell, EN1
Robert Wilson, CS1 - Felix Grande y Barge - Antonio Lopez y Lopez - Wayne Smith, RM3
James T Marshall, ET2 - Mam (Felix's mother-in-law) Victoriano Paz y Lopez - Kurt Zajac, FA
Lawrence Gaines, EN3 - Pedro - Douglas L LaCroix, SN
Thanks Ray!
Photo provided by Carl Burkhart c./1973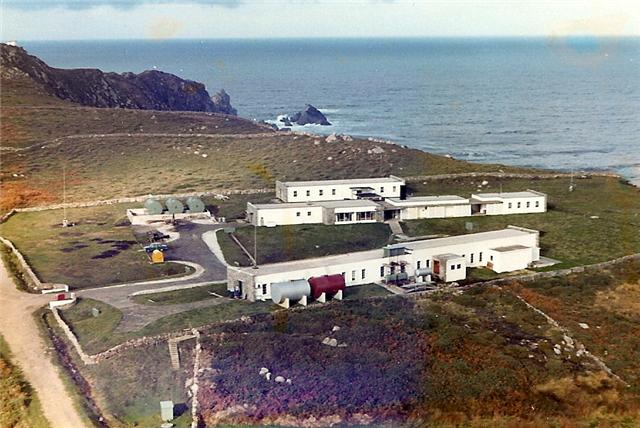 Thanks Carl!
Be sure and visit Dennis McCord'sEstaca de Vares website.