LORAN MONITOR STATION CHATHAM
Fact Sheet:
Site Survey:



Construction Date

JUN 1943


Constructed by:


Established:

JUL 1943


Disestablished:

1950


Operated by:

USCG


Chain:

NORTH ATLANTIC



Station Letter designation:


Station code name:


Station Unit Number:

1943 - ? USCG Unit 21



Radio Call Sign:


Station aka:


Operational date:

01 JUL 1943


Operations Ceased:

1950


Station Operation:

Monitor Control Station



Station pair:

1L1 - NANTUCKET/FENWICK - 01 JUL 1943 - 01 FEB 1945
1L1 - NANTUCKET/BODIE ISLAND - 01 FEB 1945 - 1950
1L2 - NANTUCKET/BACCARO 01 JUL 1943 - 1950


Monitor Rate:

1L1; 1L2


Equipment:

DAS-3 LORAN RECEIVERS


Personnel Allowance:

1943 - 1 Officer; 11 Enlisted


Miscellaneous:



Commanding Officers /
Officers in Charge

1943 - 1945 LTJG Vera Hamerschiag (01 JUL 1943 - 1945)

In the summer of 1943, LTJG Vera Hamerschiag took command of the Chatham, Mass., loran monitoring station, which consisted of a 30- by 50-foot, one story building and a 125-foot tower on the beach on Cape Cod. the 11 SPARs under Hamerschiag's command had responsiblity for ascertaining and maintaining the accuracy of transmissions from several other loran stations on the East Coast. The duty involved monitoring and recording those transmissions every two minutes, 24 hours a day. The SPARs were told not to "even think loran" and never to give anyone in or out of the service any hint of what was happening inside the mysterious building.
The policy of denying women authority over men inevitably created practical problems, particularly when female officers were assigned to stations that had male Coast Guardmen on staff. The Coast Guard eventually got around the difficulty by means of an opinion from the judge advocate general's office dated November 1943. The JAG concluded that the prohibition applied "only to authority which pertains to command," and that "the authority of a subordinate officer as a representative of the officer in command has full legal effect in the execution of his regulations, instructions, and policies. The fact that the subordinate is a member of the Women's Reserve does not alter the effect."
In other words, a SPAR could give orders to a male Coast Guardman so long as her commanding officer was a man. The logic behind the new policy was rather convoluted, but it put SPAR officers a step ahead of their counterpartsin the other services.
I believe the above was written by a Coast Guard historian.
Documents:
Pictures: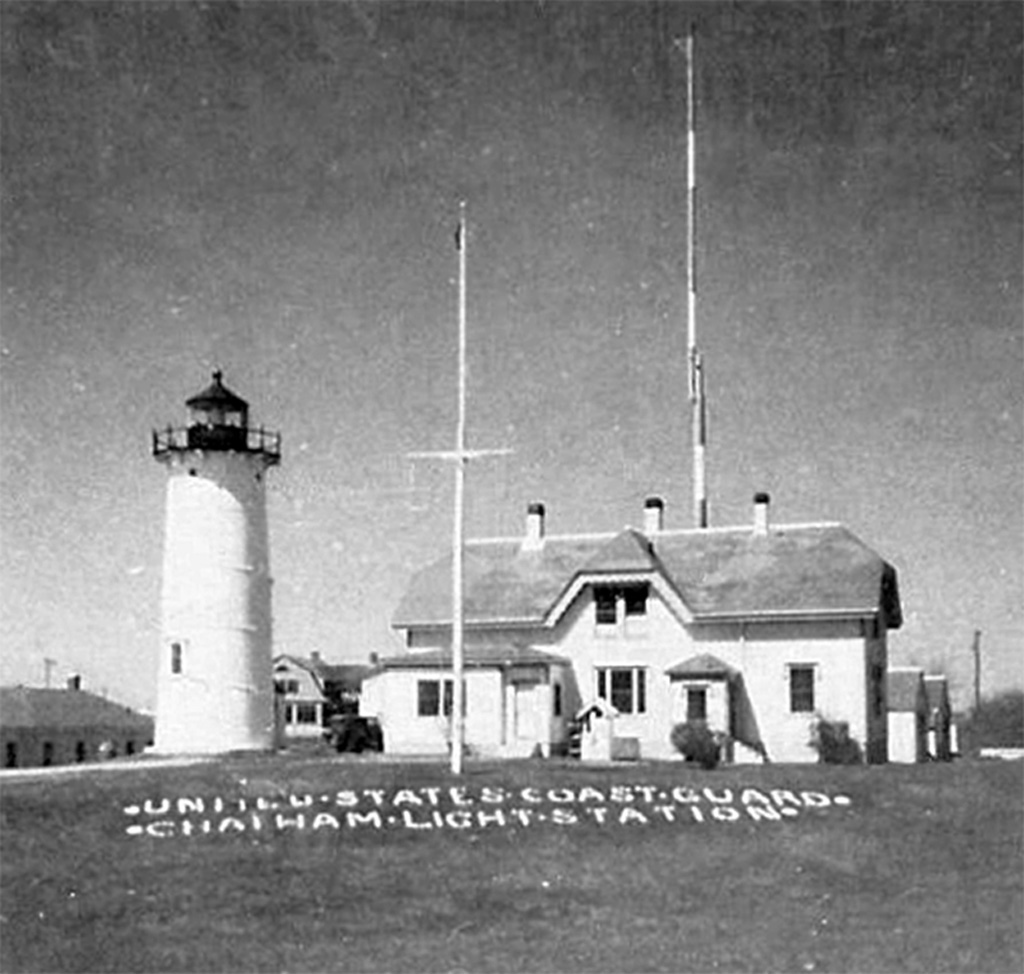 LBS Chatham - Loran Monitor behind station -
Loran receiving antenna between middle and right chimmeys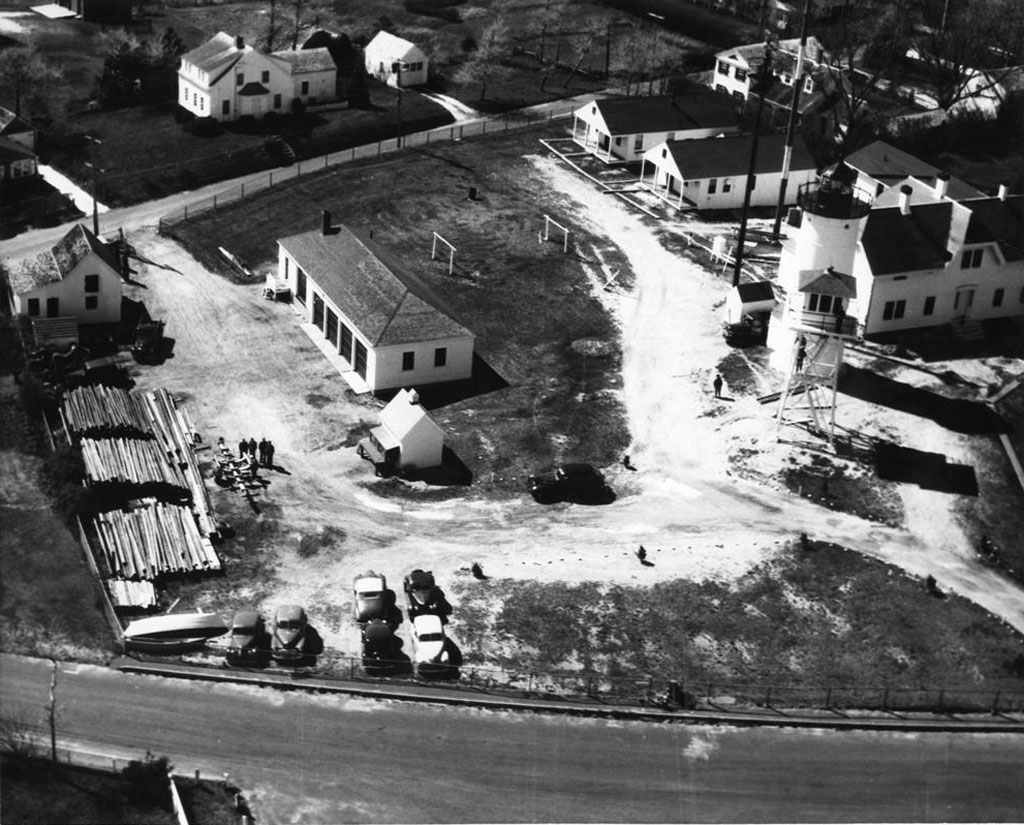 Aerial View - LMS is in upper right hand corner behind the station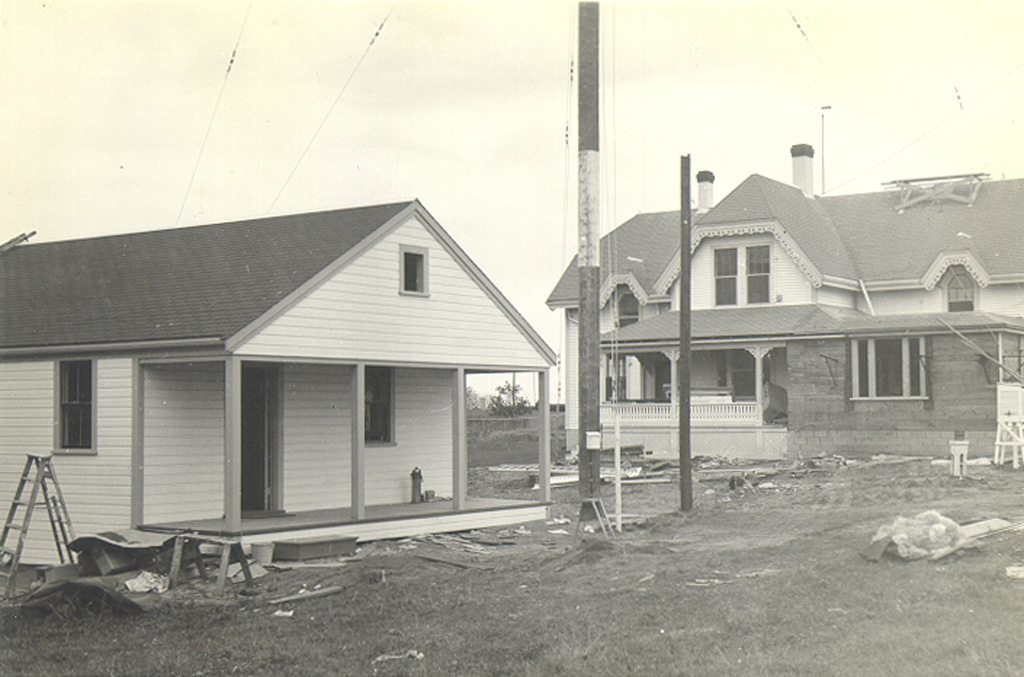 Loran Monitor building in foreground