LORAN STATION MATSUMAE
41 25 22.28N – 140 04 47.69E (1952 Survey)
41 25 31.99 N 140 04 33.78 E (1960 Mercury Datum)
Fact Sheet
Site Survey:

Construction Date

1951

Constructed by:

Established:

JAN 1952

Disestablished:

USCG - 01 JUL 1964 - Transferred to host nation
Japan - 10 MAR 1997

Operated by:

USCG, JAN 1952 – 1 JUL 1964
JAPAN, 1 JUL 1964 – 10 MAR 1997

Chain:

JAPANESE WEST COAST

Station Letter designation:

Station code name:

Emergency LORAN Mobile Operation (ELMO) 1

Station Unit Number:

APO 181

Radio Call Sign:

NRT-7

Station aka:

MAYSUMAE, ELMO 1

On-air testing date:

2H0, NOV 1951 - NIIGATA

Operational date:

2H0, 15 FEB 1952 – US Armed Forces
2H0, 03 JAN 1953 – NIIGATA

Operations Ceased:

2S3, 10 MAR 1997 - NIIGATA

Station Operation:

Station pair:

2H0, 2S3 - NIIGATA

Loran Rate:

2H0, 2S3

On-Air:

2H0- 15 FEB 1952 – US Armed Forces
2H0 – 03 JAN 1953 – Unlimited Navigational service
2S3 – 1 JUL 1964 NIIGATA

Off-Air

2H0 – 1 JUL 1964 Changed of rate
2S3 – 10 MAR 1997 Loran A phased out

Monitor Rate:

Equipment:

Personnel Allowance:

JAN 1953 – LTJG, ETC, ET1, 2 ET2, 2 ET3, EN1, EN2, FN, SN
< Dec 1953 – LTJG, ETC, ET1; 3 ET3; EN1; EN3; FN; 2 SN

Mascots:

1955 - Chisai, Bakka, Scivvy Girl

Miscellaneous:

03 JAN 52 – 27 JUL 54 - Koran War Service Medal
DEC 1953 – USAF Radar site to be decomm – logistical support was provided. An increase of certain personnel was requested.
1 JUL 1964 Station transferred to Japanese operation

Commanding Officers / Officers in Charge

1st CO: LT John B Hayes NOV 1951 - NOV 1952
CO: LTJG Raymond Lucas 1955 - 1956
CO: LTJG Lawrence Bates 1956 - APR 1957
CO: LTJG Richard Smith APR 1957 - APR 1958
CO: LTJG John R Kirkland APR 1958 - 02 APR 1959
CO: LTJG Ira L Krams 02 APR 1959 - 1960
CO: LTJG Maloney 1960 - 1961
CO: LTJG Wallace F Kelley 1961 - 1962
CO: LTJG Paul E Pakos 1962 - 1963
Last CO: LTJG Macon T Jordan 1964
Fred's Place Reunion Hall: OLD NEW
Documentation:
Station Survey - pdf
27 JUL 1964 - COMDT Letter Operating Plan - pdf
17 AUG 1964 -Loran-A stations; Far East Section; Disestablishment and transfer of - pdf
Pictures Click on picture for larger image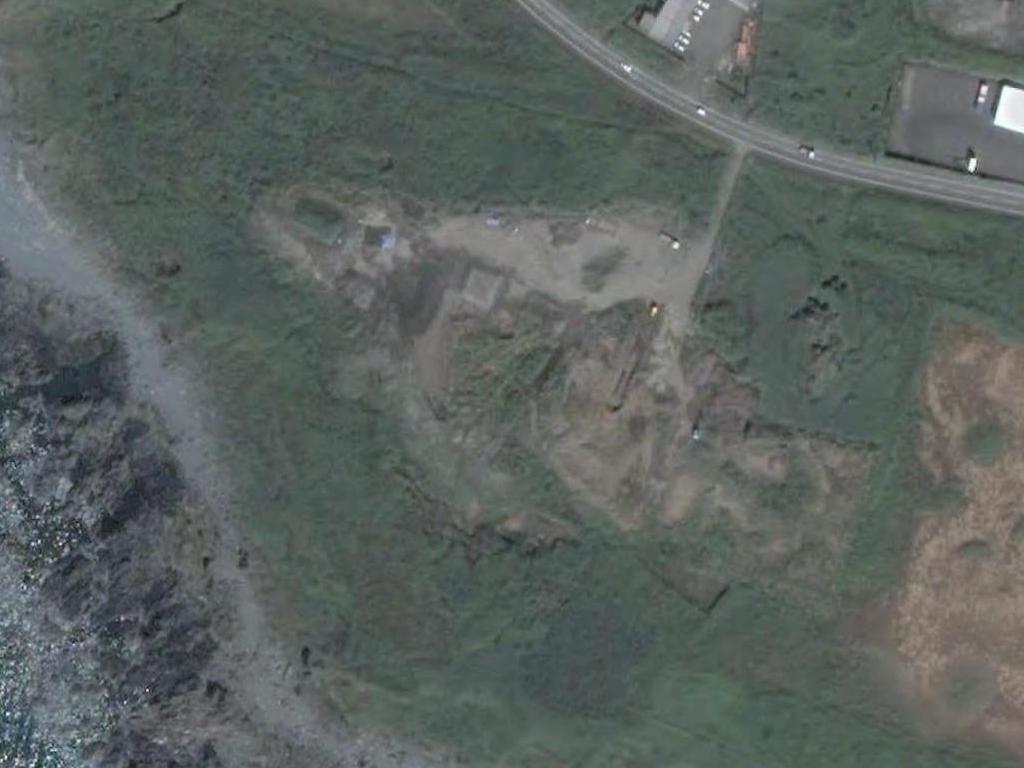 Picture from google earth.
The photos below were contributed by Don Ayer 1959-1960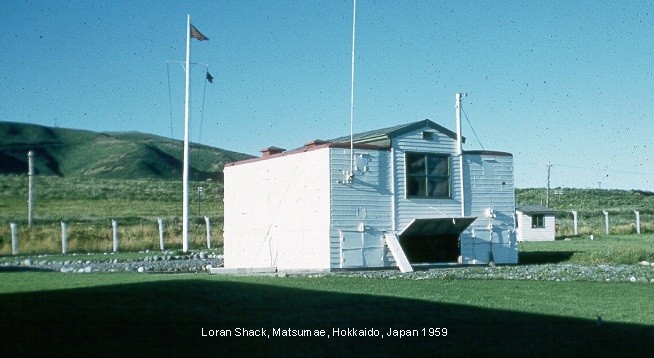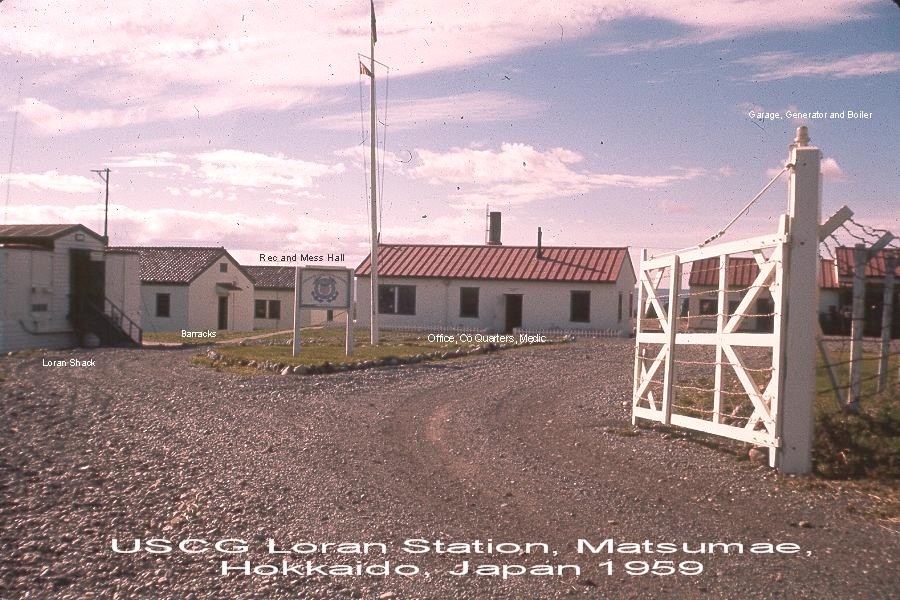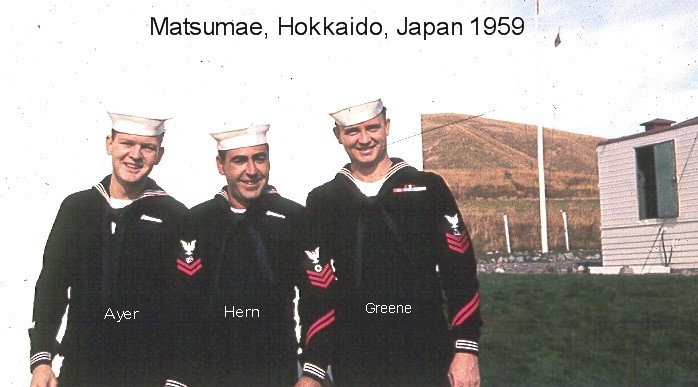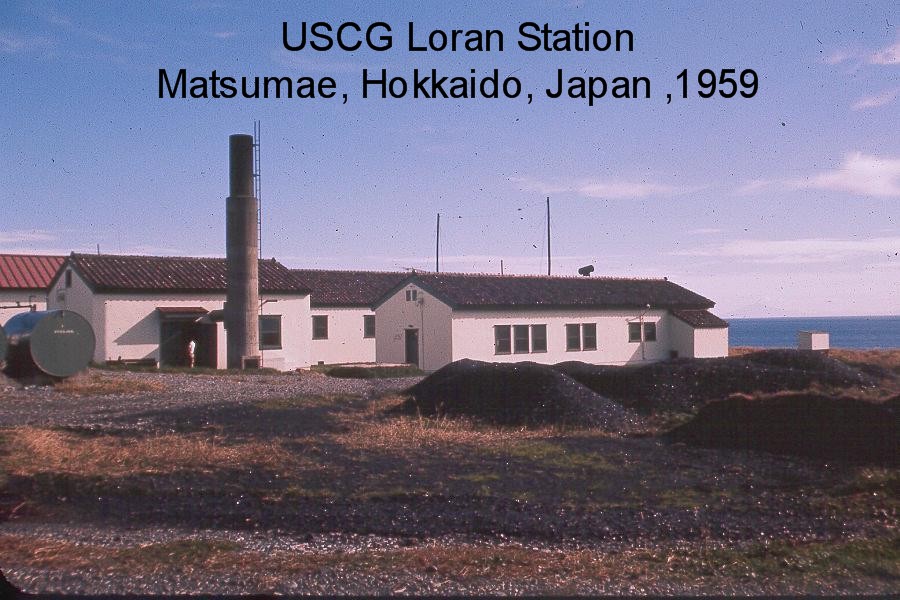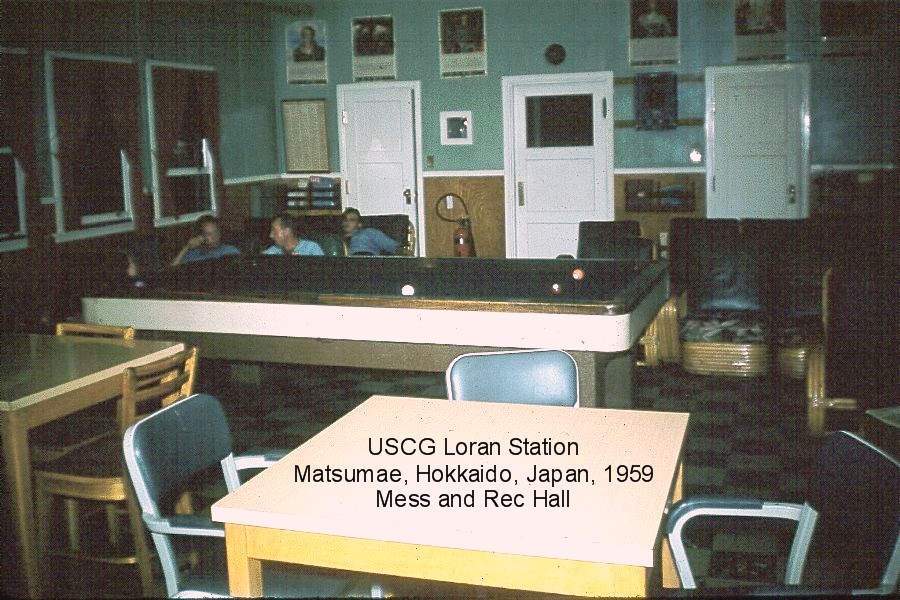 Thanks Don!
The photos below were contributed by John LaBella c./1955-56
The Farthest... by John LaBella - pdf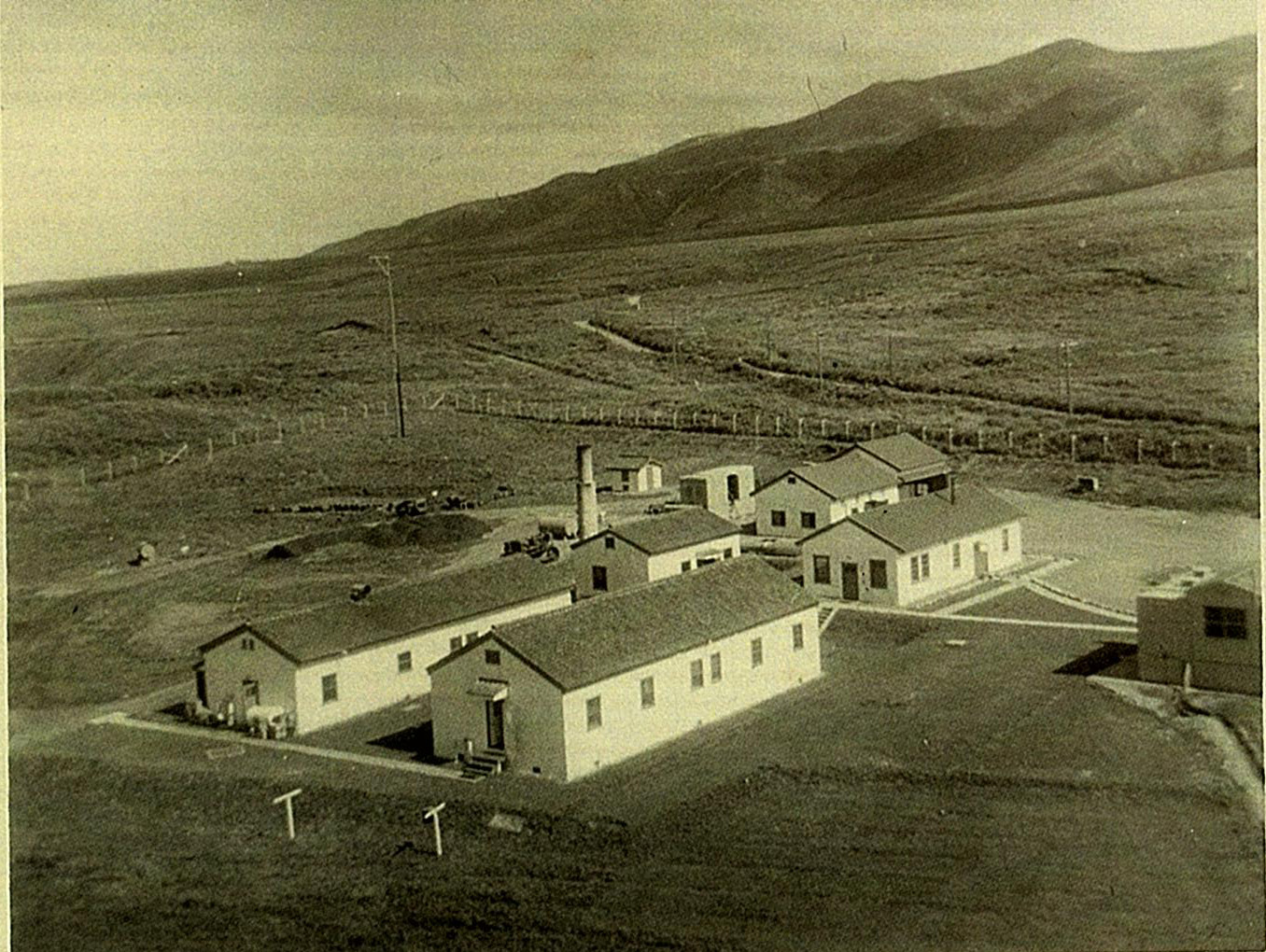 Station 1955 - 1956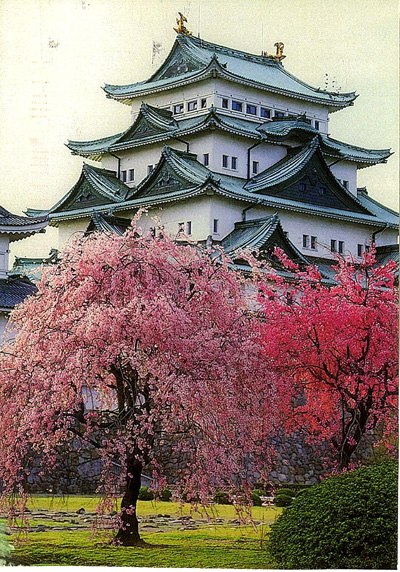 Matsumae Palace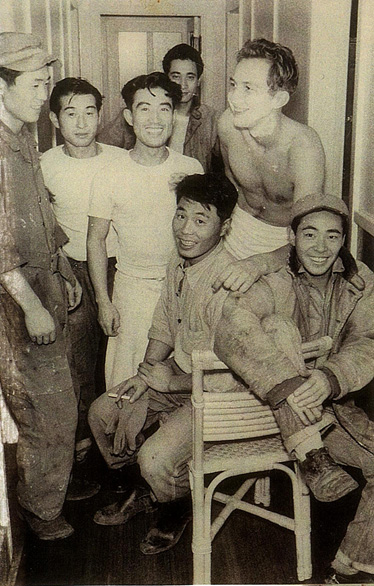 SN Landa (aka Tex) with Japanese employees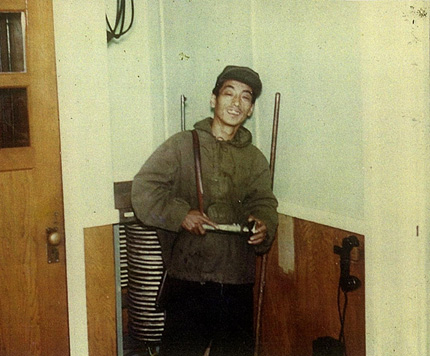 Security Guard H. Fusao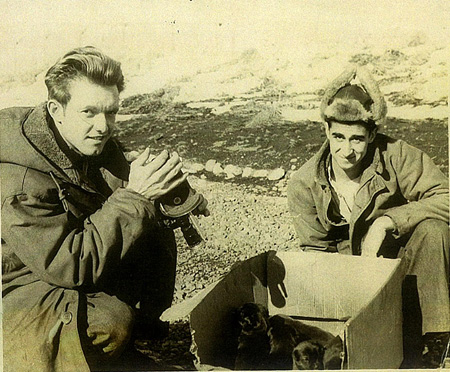 L to R: ET3 Brad Brahy and SN John Labella
checking on station puppies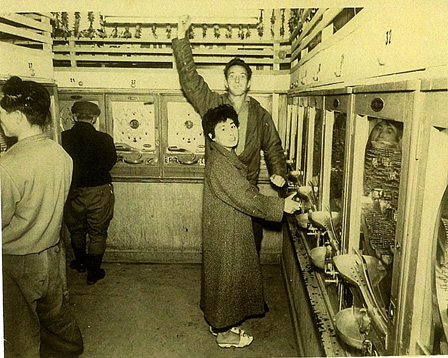 Tex Landa & friend playing machines at Pachinko Parlor in Matsumae village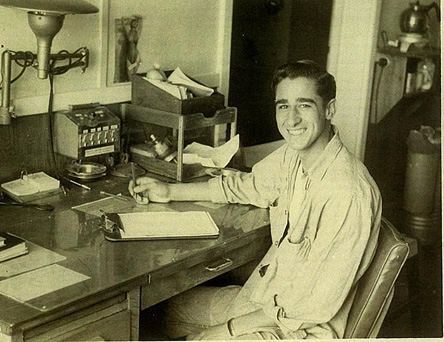 SN John LaBella standing LORAN shack watch and entering OPER NORM in the log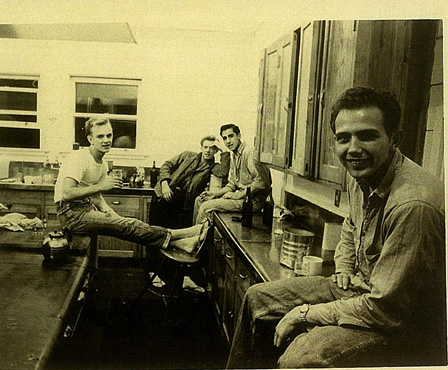 L to R: DC2 Tom Parry; ET3 Brad Brahy; SN John LaBella; SN Tex Landa
hanging out in the galley after hours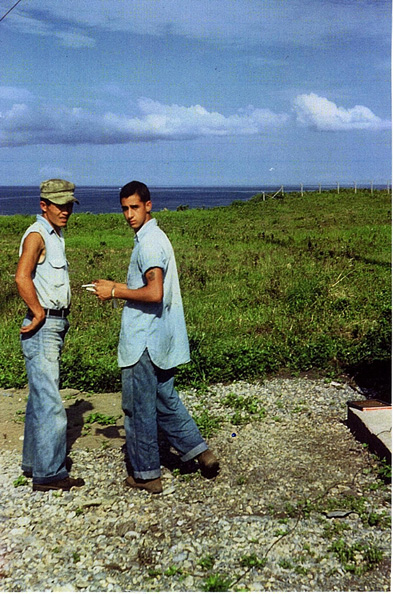 Jack Sato and SN John Labella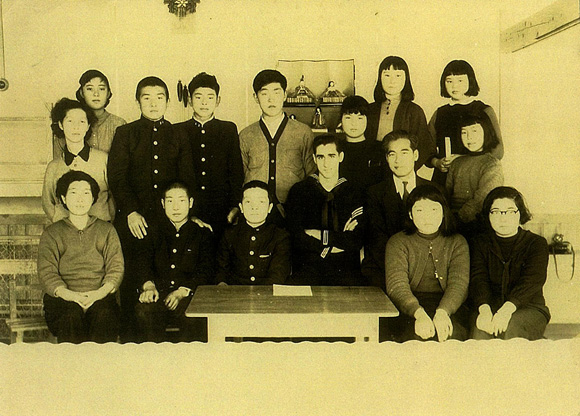 SN John LaBella English conversation class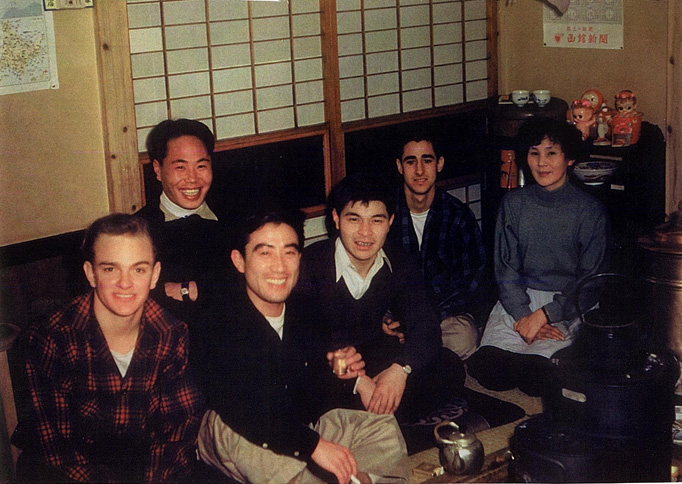 DC2 Parry and SN John LaBella visiting villagers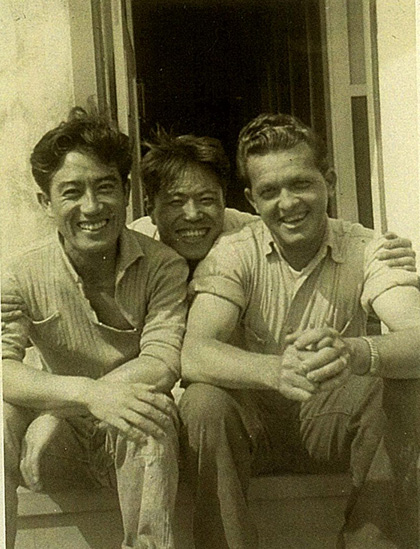 L to R: Watanabe; LaBella & BM3 Weatherford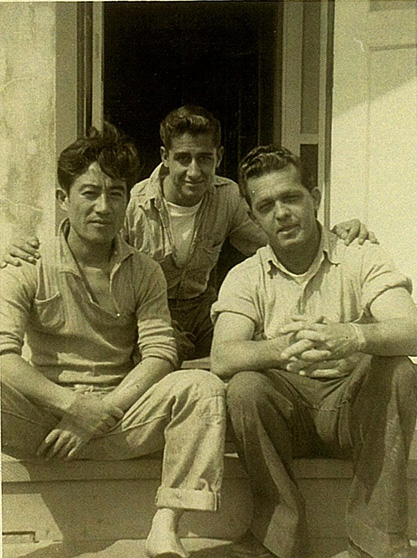 L to R: Watanabe; LaBella and BM3 Weatherford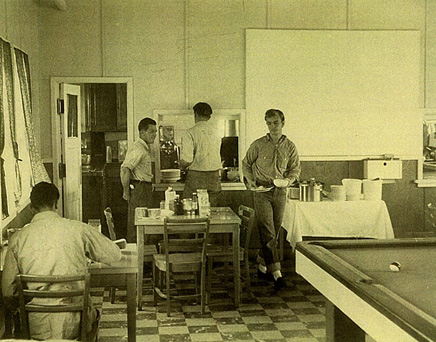 Chow time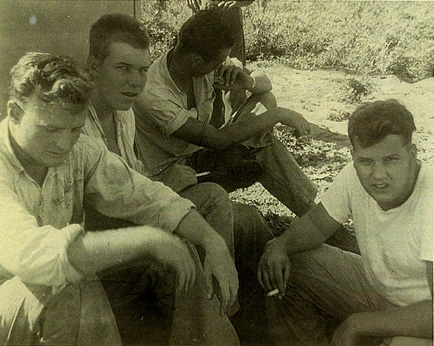 L to R: SN Williams; SN Shaws, SN Landa and ET1 Shanabarger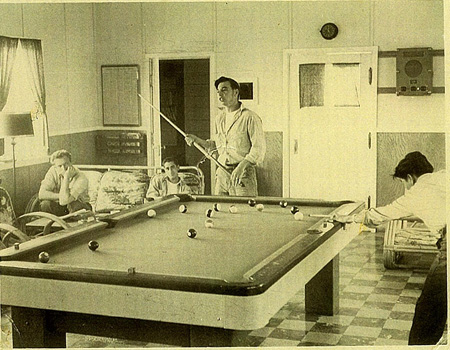 Rec Time
L to R: ET3 Brahy; SN LaBella; EN2 (nickname Georgia) and EN3 Kitigawa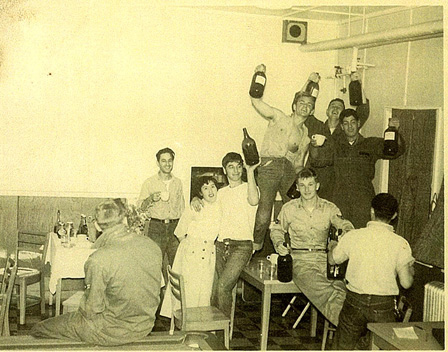 Entertaining USAF personnel who came to repair our bulldozer. Bulldozer was
used to maintain our dirt landing strip.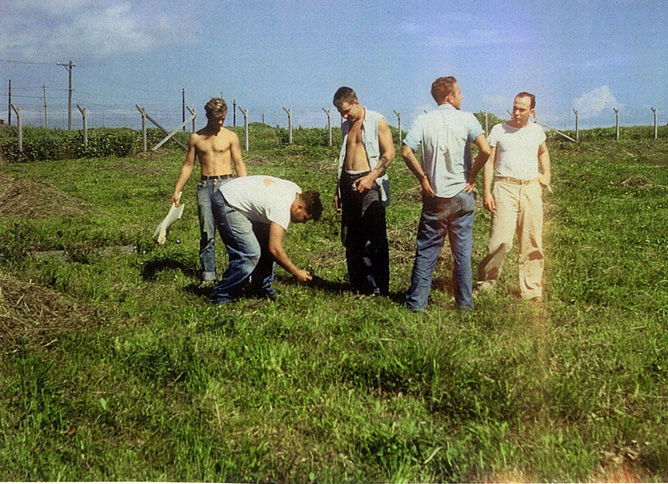 L toR: DC2 Parry; ET1 Shanabarger; SN Shaws; SN Landa and LTjg Ray Lucas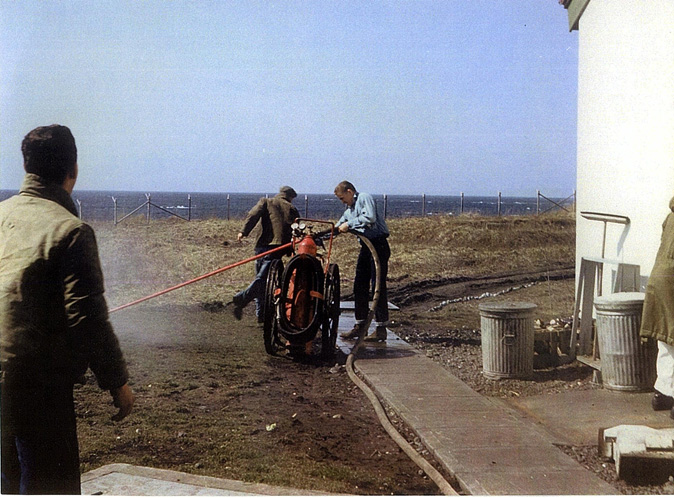 Fire Drill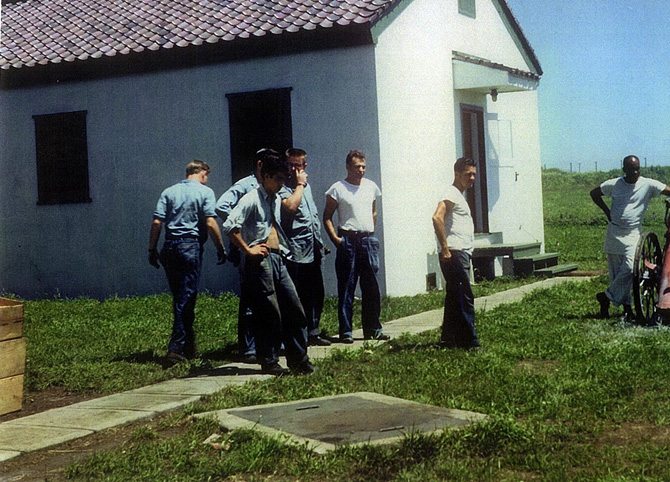 Another shot of the fire drill
On June 26, 1978 Mr. Shinichi "Jack" Sato was recognized for his notable services
at both Matsumae and Hokkaido Loran stations.
Mr. Shinichi "Jack Sato travel orders to D14 Honolulu, Hawaii - pdf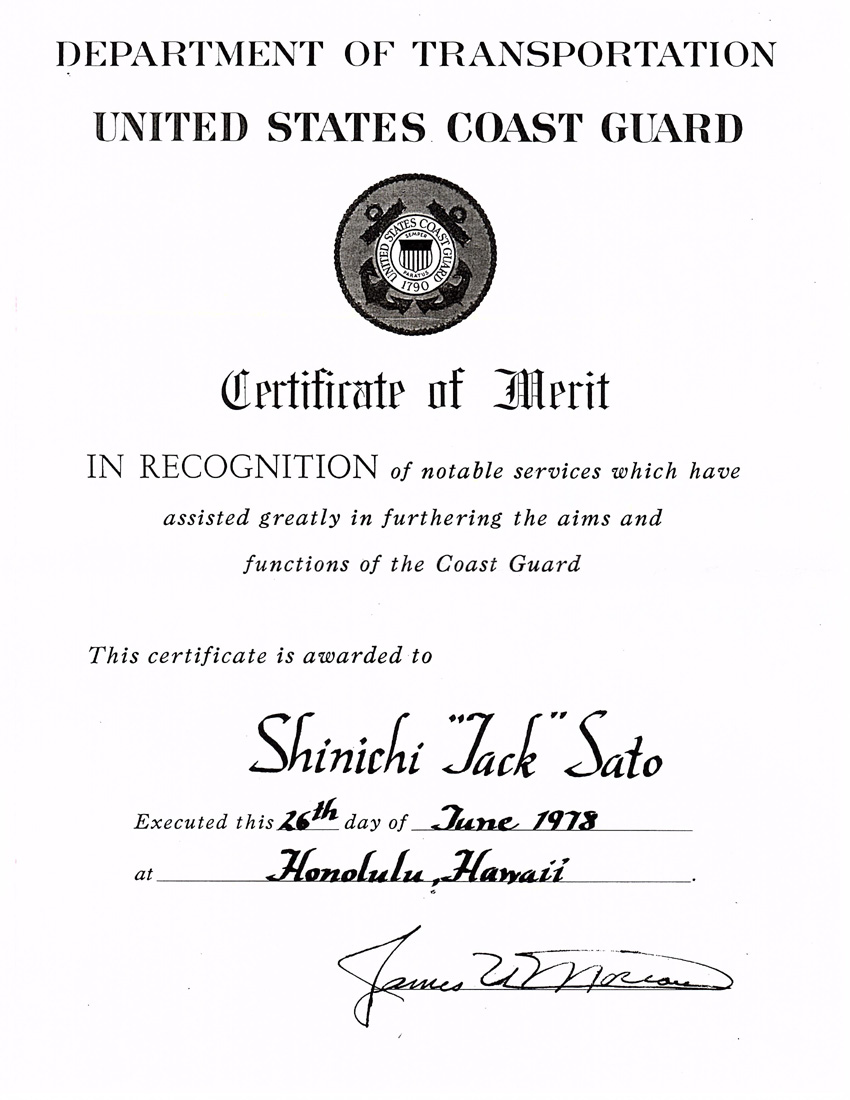 Certificate of Merit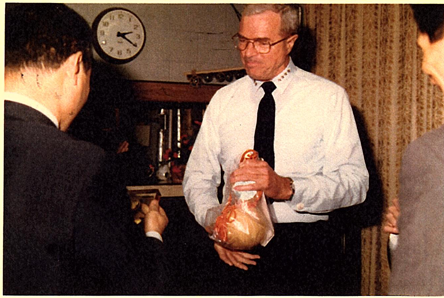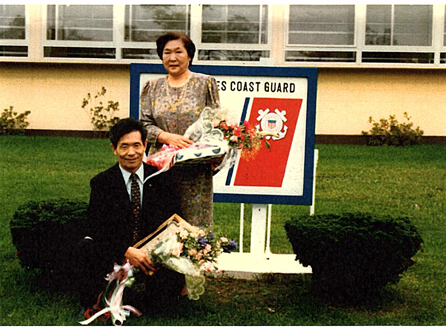 Thanks John!