Welcome to Loran-History.info
In memory of ETC Joe Jester

These pages remember the Coast Guardsmen, who served aboard Loran-A, Loran-C stations, and other Loran billets worldwide. These dedicated Coasties are but a few who provided radio navigation signals to millions of navigators. These pages wouldn't exist except through the efforts of MCPO Bill Dietz, USCG(ret). Bill has spent numerous hours for over a score of years collecting the information you find here.
If you wish to add your information to the database, just fill out the Contact us form. Bill or I will update the list.
We are looking for pictures and stories. If you wish to contribute, please Contact Us.
Look in your spam/junk mail for a reply.
Joe (February 13, 1953 - November 15, 2020)
This will the seventeenth year for Loran-History. Over the years, there have been numerous adventures among web design changes, research trips, conferences and meeting loran folks either at the conferences or over the internet. The concept of this site was to inform those and family the loran history. I have and still enjoy the conversations with all and sharing information.
Wishing all the best for 2023 - Bill
_________________________________________________________________________________________________
Is there Loran items you have that need a home - I have such a home for documents, photos, rosters, manauls, Register of CG Officers or anything else related to loran. Please use contact us to send a short list of items that you would like to find a home for.

---
Update
McMullen Naval History Symposium LORAN presentation
https://www.youtube.com/watch?v=1o7dzk40_8I&list=PLU4vBnB2vX1XrZKwcmJPdbMXDUmrqj3dq&index=50
In the next couple months the site will reorganize and some links will not be working. Should you get a page error (HTTP Error 404 - Not Found) using a previous bookmark please go to the home page and select the web page you desire.


31 JUL 2022:

Today the Personnel Roster surpassed 20,000 line entries. Please review and should there be an error or you named does not appear send your info via contact us. The roster is for PCS orders, not TAD. There are numerous reasons for TAD such as visits, installation and construction crews or the station just needed assistance.
---
VETERANS ADMINISTRATION INFORMATION
Received this update from Bob Hinds CG Retiree Services Program Manager (CG-13)
For those CG Veterans/Retirees who served at LORAN Station Eniwetok Atoll.
The VA continues in efforts to study potential radiological effects of atomic testing and cleanup of Eniwetok Atoll. The administration reminds all Veterans to talk to their health care professional and file a claim with the VA if they believe they have health issues related to radiological exposure at Eniwetok Atoll. 
I believe that Johnston Island and French Frigate Shoals would fit into this study also.  - Bill
UPDATE: Received a message from DVA concerning Agent Orange in Thailand

---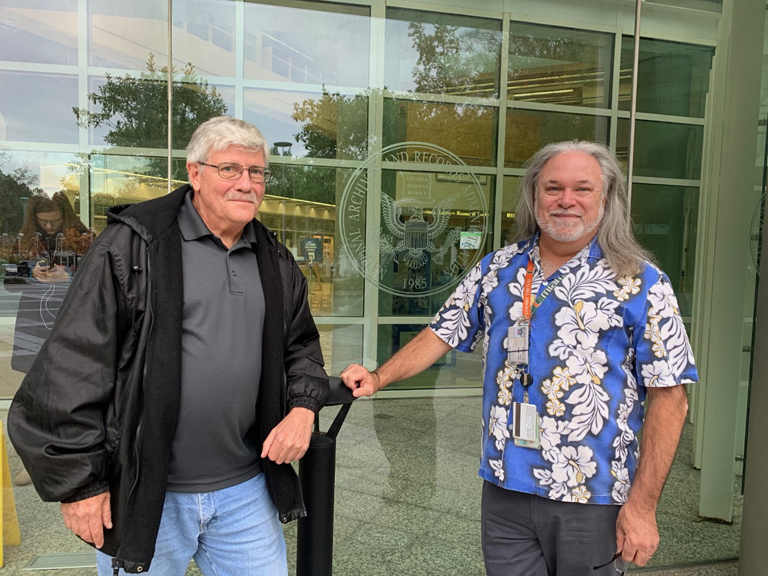 After a hard day's work of scanning
L to R: Bill and CDR Gary Thomas, USCG (ret.)
---
Loran Station GIS, a zipped google earth file with Loran Stations Locations by Michael Greene
---
Received this study (pdf) for distribution.
---
Received notice via an All Coast Guard message that Bill and I had received the Foundation for Coast Guard History's recipients of the Multimedia Award for this site. We are humbled by this recognition and thank the 1918 Foundation for the Multimedia Award.
---
USCG LORAN VETERANS FACEBOOK:
Ray is going a great job of hosting this and we support him temendously however the loran-history site and the Facebook group are two independent identities. If you would like to post something on either site the material should be sent to that site.
Bill
---
Ray Rebmann asked to pass this info: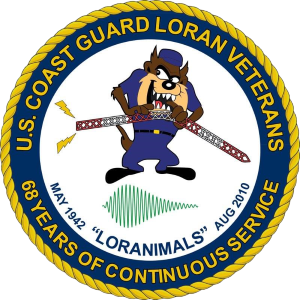 Loranimal patches are available. Visit this page to contact Ray. The actual patch is depicted on the contact page as well as the history behind the patch.
Facebook pages for Loran Veterans
USCG LORAN VETERANS GROUP USCG LORSTA VETERANS GROUP
---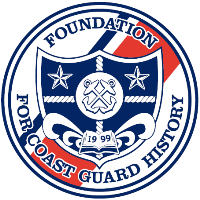 ---
"The View From the Top" - By CDR Carl Burkhart USCG (Ret) - pdf
(This article was published in CGA Alumni "The Bulletin",Vol 72, No 5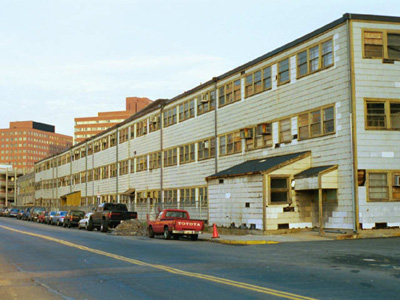 MIT Radiation Lab
MIT - Radiation Laboratory Series - Vol 4 - LORAN
Pierce, McKenzie, Woodward
What's new:
28 MAR 2023: Updated Upolu Point web page
21 MAR 2023: Updated San Salvador web page
09 MAR 2023: Updated Batan web page
07 MAR 2023: Updated Personnel Roster
28 FEB 2023: Updated Kwajalein web page
12 FEB 2023: Updated Personnel Roster
24 JAN 2023: Updated Montauk Point
22 JAN 2023: Updated Personnel Roster
21 JAN 2023: Updated Point Arena, Point Arguello, Point Grenville, Cape Blanco, Spring Island
02 JAN 2023: Upfated the Personnel Roster
19 DEC 2022: Updated the Personnel Roster
14 DEC 2022: Updated Iwo Jima web page
04 DEC 2022: Updated the Personnel Roster
12 NOV 2022: Updated the Personnel Roster
30 OCT 2022: Updated the Personnel Roster - numerous additions to USCGC KUKUI
18 SEP 2022; Updated the Personnel Roster - numerous additions to the Philippine and SE Asia stations
04 SEP 2022: Updated Cape Christian's Steve Fedorchak photo collection; Updated ATTU Dennis Hilliard photo collection; Updated Personnel Roster
31 JUL 2022: Updated Catanduanes Data sheet, Posted Steve Fedorchak (1971-73) Cape Christian photos; Updated Personnel Roster
20 JUL 2022: Updated Upolu Point
17 JUL 2022: Updated the Personnel Roster
12 JUL 2022: Updated Lampedusa
04 JUL 2022: Revamped Grangeville
27 JUN 2022: Updated Pusan
19 JUN 2022: Updated the Personnel Roster
12 JUN 2022: Updated the Personnel Roster
04 JUN 2022: Revamped Angaur
29 MAY 2022: Updated the Personnel Roster
15 MAY 2022: Updated the Personnel Roster
12 MAY 2022: Revamped Malone
07 MAY 2022: Revamped Niihau
30 APR 2022: Posted CDFO-2000-C Austron Loran-C tech manual
28 APR 2022: Updated the Personal Roster, Estartit information sheet
05 APR 2022 - Updated and revamped Cape Atholl
03 APR 2022 - Added AN/SPN-30 Tech Manual; 1961 Omega Steering Committee Report; ITT Loran-C Receiving Sets
20 MAR 2022 - Updated the Rememberances page with Joe's info
13 MAR 2022 - Updated Personnel Roster
07 MAR 2022 - Posted 1959 Jansky & Bailey Engineering Evaluation of the Loran-C Navigation System
25 FEB 2022 - Updated Personnel Roster
14 FEB 2022 - Revamped Cape Christian
06 FEB 2022 - Updated Ichi Banare (Ike Shima)
30 JAN 2022 - Updated Personnel Roster
25 JAN 2022 - Updated Wake Island
23 JAN 2022 - Updated Catanduanes
20 JAN 2022 - Revamped French Frigate Shoals
17 JAN 2022 - Updated the Personnel Roster
08 JAN 2022 - Updated the Personnel Roster